How often does one need to wash sheets and towels? Home science responds ...
Yes, even when it comes to the frequency of washing clothes or sheets and towels, science intervenes to indicate what is the appropriate average number to apply.
Jerseys and sweaters, for example, can be used several times before being washed, preferably by hand, while clothing that is used for sports activities should instead be put in the washing machine after each use.
And finally, jeans should never even be washed. But what about the household bed and bath linen? Here is the answer.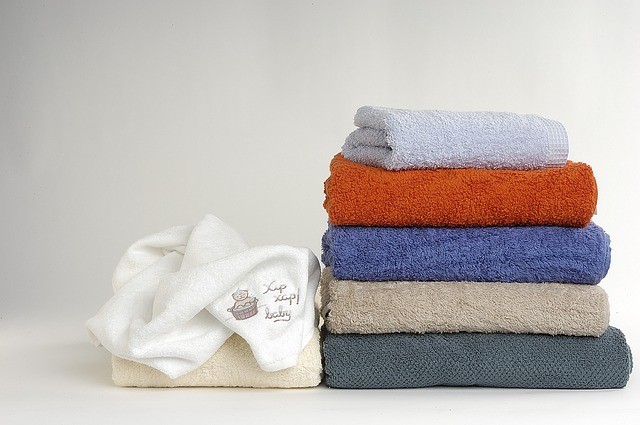 Towels. They can be used several times but you must not wait too long before putting them in the washing machine. This is because they remain hanging for days in the bathroom, a warm and humid place that is ideal for the proliferation of bacteria. Therefore, it is better to wash them at least once every 3-4 days.
Sheets and pillowcases. While sleeping, bed linen (sheets and pillowcases) become full of bacteria and sweat, especially in the summer when it is warmer. Consequently, washing bed linen, once a week is a good average. In the winter, when you wear thicker and warmer pajamas you can reduce the number of washings slightly.

Pillows. Not only the pillowcase but the entire pillow must be washed once every six months. Resting your head on it impregnates the entire pillow with bacteria, mites, and other particles such as dandruff, deposited during sleep.
Bath mat. Everyone remembers to wash their bathrobe and towels but almost never the bath mat. Every day, it is soaked with bacteria, with dirt, and it is almost always wet. It is a good rule to wash it once a week.

Dish towels. These towels are very often used in the kitchen to dry both hands and utensils and they also come into frequent contact with food. Absorbing bacteria and dirt from multiple sources, dish towels must, therefore, be washed every day. You can buy enough to have a good supply so that they are changed daily and then they can all be washed together once a week.

Respecting these essential home science cleaning rules is very important for home environment well-being: let's make sure we do not forget them!