How to prepare ginger water, a precious ally with numerous beneficial qualities
The formula to lead a healthy and physically fit life is well-known: Consume a balanced diet combined with physical exercise. 
However, there are some useful tricks to lose weight, including drinking ginger water, a remedy known and used for hundreds of years, to slim down the waistline, abdomen, and thighs. 
In addition, ginger is a root vegetable, used as a spice, that is rich in nutrients, such as vitamins C and B6, magnesium, phosphorus, zinc, riboflavin, folate, and niacin. These are all components that make it one of the richest foods with beneficial properties.
The properties of ginger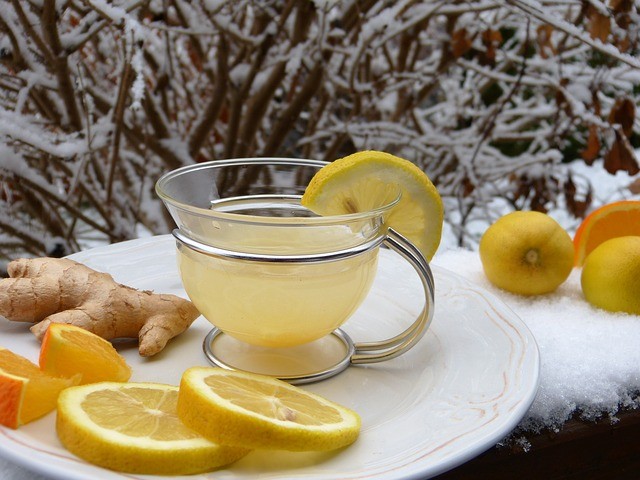 1. Strengthens the immune system. Regular consumption of ginger increases the body's natural defense capacity, which is effective in combating infections.
2. Relieves joint pain. Ginger is a powerful anti-inflammatory capable of reducing pain.
3. Improves blood circulation. Thanks to its magnesium and potassium, ginger root improves blood circulation and prevents the accumulation of bad cholesterol in the liver.
4. Prevents colds and the flu. Ginger root has antibiotic and expectorant properties that help in the prevention and treatment of cold and flu symptoms.
5. Improves digestion. Ginger is useful in combating constipation, abdominal pain, indigestion, and intestinal gas.
6. Increases nutrient absorption. It stimulates the appetite and the release of pancreatic enzymes.
How to prepare ginger water
Ingredients:
1 ginger root cut into thin slices
6 cups of water (1.5 liters)
lemon juice
Preparation.
Boil the water in a pan, then add the ginger root and let it boil for 15 minutes. Then, remove the pan from the heat, let it cool and filter the liquid, which you can keep in a bottle in the fridge, and later you can also add lemon juice if necessary. Consume one glass in the morning, before breakfast, and one in the evening, before dinner and you will soon notice its fantastic benefits.