The 3 tips for happiness given by the oldest yoga teacher in the world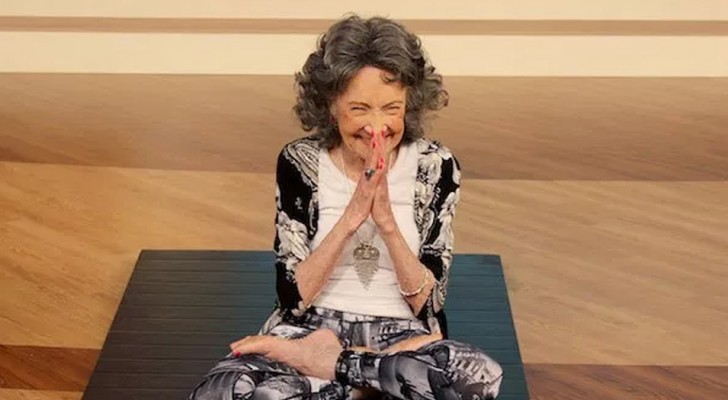 Advertisement
She has been called the "Forrest Gump of real life" due to the famous people that she has met in the course of her -- so far -- 100 years of life.  From Ernest Hemingway to Coco Chanel, from Martin Luther King to Gandhi, whoever has met her has been struck by her energy and desire to do so many things. 

We are talking about Tao Porchon - Lynch, the oldest yoga teacher in the world, with an extraordinary physical form and a great smile that accompanies her every day. In 2016, she released her latest book "Dancing Light: The Spiritual Side of Being Through the Eyes of a Modern Yoga Master". 

After learning this art in India, where she started practicing yoga when she was eight years old, today Tao lives in New York, where she continues to give yoga classes six to eight times a week. And to dispense her valuable advice - like for example, these 3 tips for achieving happiness. 
via people.com
Advertisement
 1. Do not dwell on the bad things that could happen
According to Tao, it is essential to keep the mind away from negativity, because it can turn into a spiral. In fact, she says, "Your mind gets started on these thoughts and continues to haunt you with everything that could go wrong."

Are these just words? Not exactly. "I experienced World War II in contact with air force fighter pilots and by observing them I understood what it means to live without fear. We should also live and approach life without fear," says Tao.
Advertisement
 2. Do not judge others
It is important not to fall into the easy temptation to judge others - perhaps, subtly, to feel better about yourself. Everyone, in fact, as the author and guardian of their own personal story, has something to teach us.
Tao says that "My uncle used to make fun of a farmer who had not had the privilege of studying. Yet, although he was illiterate, he knew much more about the land we lived on and that fed us than my uncle. We should always remember that everyone can teach us something important."
 3. Face each day with joy
Above all, we must want to be happy; so, start every day with the right spirit and a beautiful smile. Exactly like Tao: "Every morning I get up and tell myself it will be the best day of my life ... In the end, it's always like that!" Therefore, "when you wake up, smile, so your life will be the best meditation practice possible."

Actually, it is quite simple, no?
Source:
Advertisement