Man quits welding job and becomes a manicurist: he defied stereotyping and achieved success
Advertisement
Every person wants to feel beautiful and in step with the latest fashions. For this reason, one can be attentive to what's in your wardrobe, you go to the hairdresser and also to the beautician. In short, one is often looking for the best way to take care of oneself. Women especially, in recent times, have been wowed by the ability of many nail makeup artists - professional manicurists who deal with nail care - who are skilled at making their clients' hands look beautiful. Colors, designs, glitter, matte and glossy enamel - everyone has the possibility to choose whatever they prefer.
Usually, these nail artists are women - young females who, thrilled by the infinity of creative possibilities of this beauty technique, have chosen a career as a manicurist. But what if a man chose this path? Don't believe it? Well, you would be wrong, because this is precisely the choice that Henrique Albertasse made - a young man of 26 who began a brilliant career in this field. Here is his story:
via Tab uol
Advertisement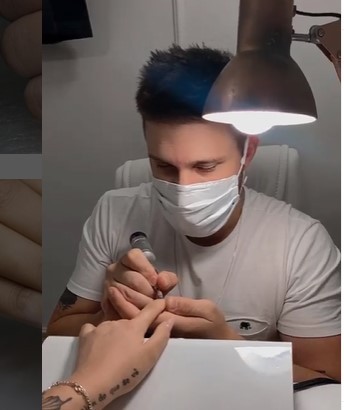 Henrique was tired of his job as a welder and, above all, his inability to progress economically. So, he decided to change his profession, and without limiting himself in his choice. Given his previous employment (as a welder), we might be led to think that this man moved to some related field, but this was not the case at all. In fact, he took as possibility his sister's profession as a manicurist, envying her flexible work hours and her higher income working in a predominantly female world.
From being a welder, Henrique moved on to work as a nail artist and to devote himself to nail care. We are not joking, and his success has been spectacular. In just six months, he managed to become very famous and to create a following both on social media networks - with 240,000 followers - and with walk-in customers. Many customers to go to him and leave his studio with uniquely painted, beautiful nails.
"My sister had a flexible work routine, a good salary and she enjoyed her career. All this caught my attention, and I went to work in this world," stated Henrique.
Advertisement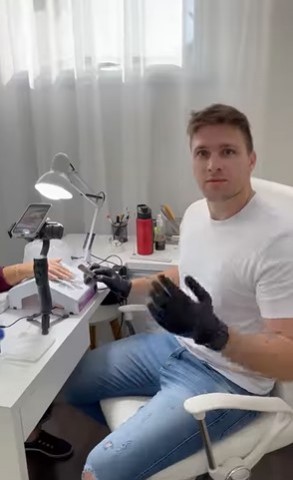 This was a bold career move, if we consider that manicuring is a predominantly female occupation. And perhaps it is this quality of boldness that has led him to enjoy success? One thing is certain: this young man knew what he wanted and pulled out all the stops to achieve success. Indeed, he has done so well that now he is thinking of opening a nail salon with his sister.
We wish Henrique the best of luck and hope that his success grows!