Parents discover that their soon-to-be-born child has a cleft lip and the child's story is very touching!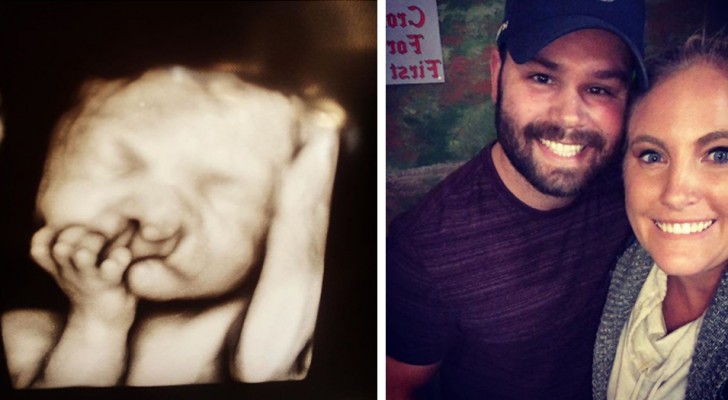 Advertisement
In some countries, a cleft lip is a neonatal malformation that is resolved with an abortion.
In fact, many women decide to terminate their pregnancy because of problems related to a cleft lip which is an opening in a baby's upper lip that is due to failure of the left and right sides of the fetal lip tissue to fuse. 
Depending on the severity of the case, a cleft lip is resolved with a surgery operation, although in the first years of life there may be difficulties in talking, eating, and breathing.
Sara Haller and her husband Chris received the news that their son had a cleft lip only a few weeks before his birth.
However, they did not even think once about aborting their child, and it was the best choice they could have made. This is their story.
Advertisement
During an ultrasound scan, it was revealed that the baby had a cleft lip. Immediately, the doctors warned the parents about the risks that may arise from this malformation, ranging from difficulty in speaking to breathing problems.
Advertisement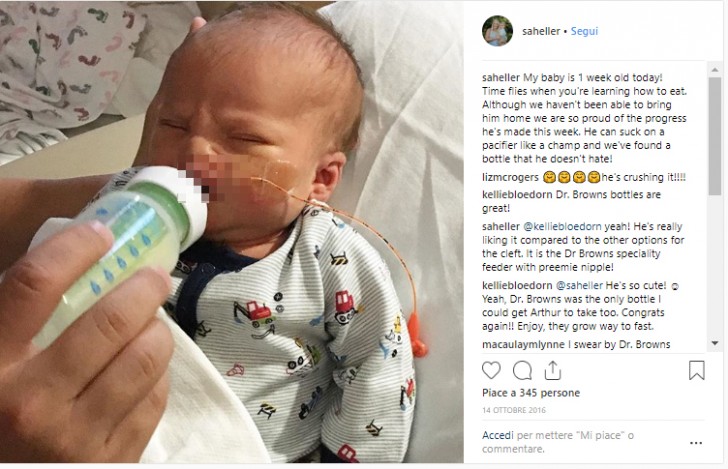 Sara and Chris categorically refused to terminate the pregnancy. They had decided to cling to the last hope, namely, by giving birth to the baby and then subjecting him to surgery shortly thereafter.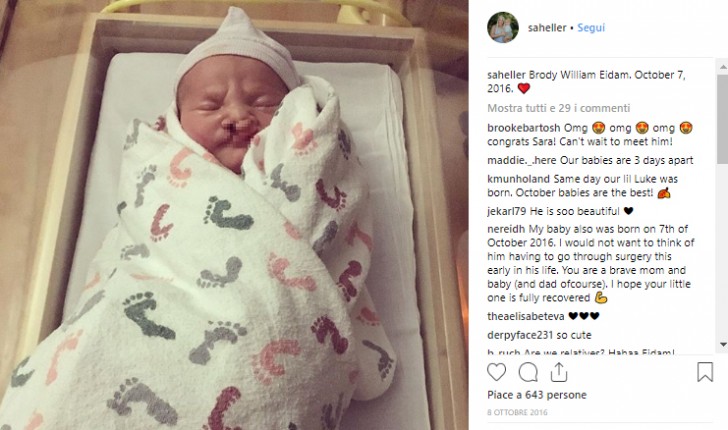 After discovering the problem, the couple decided to publish some photos on social media to raise awareness about this malformation that, too many times, is not fully understood.
When Brody, this is the baby's name, was born, Sara and Chris say they had a very emotional experience:

"It is incredible to feel proud of a child, regardless of their physical appearance."

Unfortunately, however often, a cleft lip is still a taboo for many. The parents describe how often, during their walks, people have stopped them to ask what happened to the child, if he had suffered an accident.
However, there have also been positive experiences. In fact, once in a restaurant, a stranger gave Chris and Sara an envelope containing a thousand-dollar check, to be spent on the child's surgery.
That donated money really helped to improve Brody's condition, because the operation was very expensive. And today Brody is a beautiful child who never stops laughing, as he has always done since birth even when his lips prevented him from drinking and eating. He is a happy child that is loved by his parents who have always accepted him as he is.
Advertisement
Brody is a brave child who had to undergo a surgical operation within a few weeks of his birth and he also had to go through the post-operation suffering, such as all the stitches and medications. But he never lost his will to smile and his parents have also grown because of this experience.
Together they have learned and understood the importance of never giving up at the first sign of an obstacle, of trusting in medicine and going beyond the aesthetic aspect of life.
We hope that many other parents like Chris and Sara will have the courage to find happiness even when life is not going smoothly.
Best wishes for a good life to this wonderful family!
Advertisement