In Russia, a beauty salon launches a new fashion --- nails with hair extensions!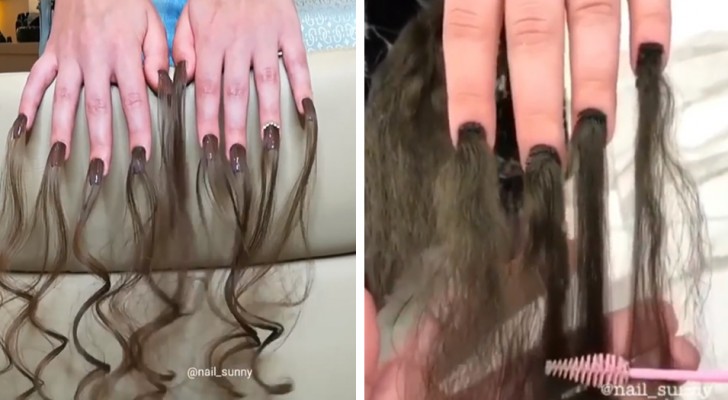 Perhaps it is due to extravagant nail art, or modern fashion that says that not even one inch of your body should escape some sort of special aesthetic treatment!
And consequently, nails are becoming more and more colorful, decorated, and long.
We see every color and shape, but if you think you have seen everything ... you are wrong.
It is once again the Russian nail and beauty salon Nail Sunny that has launched a new provocation --- nails with strands of hair from hair extensions!
Advertisement
The public, once again, is divided because there are those who find these fingernails funny and humorous - including those in the shape of teeth, of corncobs or hands - and those who find all of this totally disgusting!
As usual, the procedure to make these kinds of absurd nails - we have to tell you - is long and laborious. They start with a base coat of black nail polish, then they move on to the meticulous application of the hair extensions.
We do not know how comfortable they are to use when performing everyday activities - even the least demanding - and with what nerve could you show them to the public?!
But nevertheless, the Russian nail salon, Sunny Nail, is still creating trends and has launched a new fashion!