Surveillance cameras capture the images of the kids who return a wallet with $700 USD inside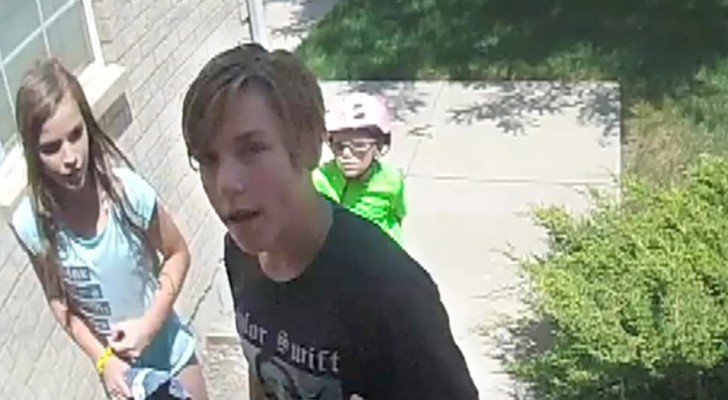 Advertisement
A short video clip filmed by the surveillance cameras of a private house has recently shown us that yes, we can still have hope for the human race.
In fact, the video clip shows three kids returning a wallet --- containing $700 USD --- to its rightful owner.
In addition to the kindness that these young people displayed, what also impressed people was the fact that children had not touched a single cent in the wallet!
In addition, they were also worried about hiding the wallet so as to prevent someone else from stealing the wallet and the money it contained in the absence of the owner.
Advertisement
The man, owner of the house with the video surveillance cameras and the lost wallet posted this video clip on Facebook.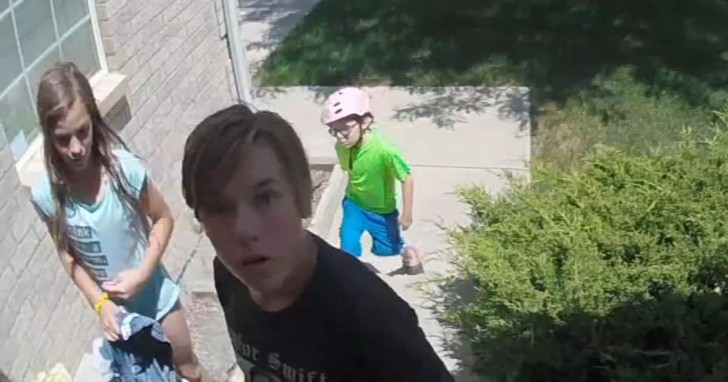 In the video, you can see the three kids approaching the front door and they leave a message after following the instructions of a recorded voice. One of the children says:

"We found your wallet outside of your car and we just thought we'd bring it back to you. So, I don't know... I going to put it over here so that no one takes any money. You're welcome. Thank you!"

Then the children turned around and picked up the bicycles they had ridden there.

The man, named Jamie Carlton, wrote in the Facebook post: "These kids were fantastic, we would like to meet them to thank them in person, their parents should be proud of them, any help in finding them is welcomed."

The reaction of viewers who saw the video was unanimous. Someone posted: "We need more stories like this ... A few years ago, I found a wallet at the supermarket and went to take it to the reception. When I arrived there, the owner of the wallet was asking if anyone had found it. He was so grateful he had just received his salary and if he had lost it he would have been in serious trouble, he would have had to redo all his documents! We all need to take care of each other."

This is certainly, a story that restores the heart and spirit from all the bad news that happens daily!

Do not miss the video of these wonderful kids where they demonstrate their good upbringing and honesty.