Pope Francis: "Women bring harmony and make the world a beautiful place; they were not made just to wash dishes."
Since he was elected in March 2013, Pope Francis has made speeches that have distanced themselves from the traditional positions of the Catholic Church, on more than one occasion. 
The compassion that always puts at the center of his messages has made him a particularly loved Pope, that people feel close to him, but this has happened also because he does not forget to talk about daily problems, those that affect the well-being of contemporary societies.
In his work, Pope Francis has not forgotten to talk about the role of women, the injustices of which women are victims, and the idea that instead, a woman should be a good Christian.
"Women teach us harmony, to caress others with tenderness and make the world a beautiful place."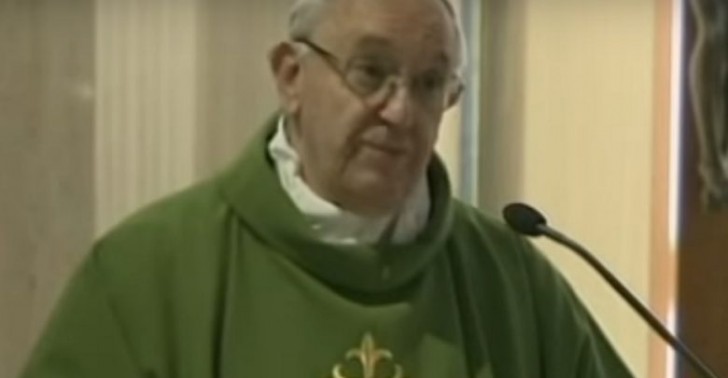 In societies strongly marked by machismo, the Holy Father sets out his reflection and affirms that "the purpose of women is not to wash dishes, but to make the world more beautiful by filling it with tenderness and love".
Take two minutes of your time to listen to his important words, spoken during a homily in February 2017.