The power of makeup is displayed by a makeup artist who helps women with aesthetic issues ... with stunning results!
 She is a little more than 20 years old, lives in Moscow and is one of the most-watched Instagram makeup artists. But it doesn't end there!
Goar Avetisyan is famous not only for her tutorial showing how to apply makeup and look more beautiful. Her mission is to promote a positive attitude towards one's own body and to do this, she engages with women who have a complicated relationship with their own skin.
In the three make-up transformations that we display here, you can see how the proper makeup can change the faces of beautiful women with significant cosmetic defects, returning to them the beauty that they deserve.
This woman had a benign tumor around her right eye.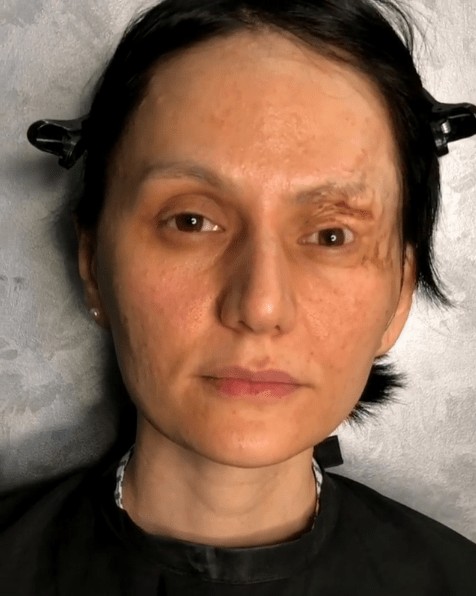 It was her first experience with a make-up artist and she admitted that she was "very nervous".
But here's the amazing result!
Here you can see her transformation in this video.
Her name is Nargiza and her face tells a complex story.
Here's the pride in herself that makeup artist Goar has managed to make re-emerge in Nargiza.
Here is the video.
Finally, there is Ira who was born with many moles all over her entire body.
 Goar showed Ira how her face would look without the moles.
Here is the video showing Ira's transformation.