15 rules of good etiquette that everyone should know
1. When something falls on the floor in a restaurant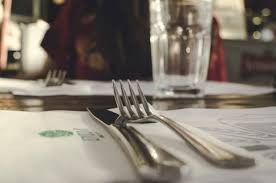 2. A teaspoon in the tea or coffee cup
3. Carry your handbag on the left
4. Do not overdo it when offering an apology
 5. Keep your smartphone in your pocket!
6. Bottoms Up!
7. Do not help the servers
8. Nuts, peanuts, and chips.
9. Do not help those who host you
10. Who decides when the dinner is over
11. Guests' handbags and coats
12. Makeup and nails
13. Nail polish colors
14. Greet people as soon as you enter
15. Saying "Thank you!"
16. Dinner table rules