18 tips for your car that will save you from a lot of hassles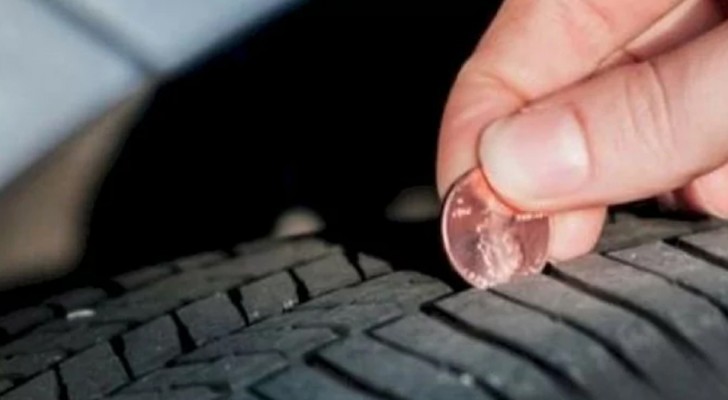 Advertisement
Not everyone has a particular interest in caring for their car, but if you are among those who have bought one after scrimping and saving, then maybe you will be interested in discovering how to protect your car from the small incidents that will inevitably occur from time to time. 
Whether it is the presence of children and animals that represent the variables that are highly unpredictable, or if instead, you are only interested in keeping your car as clean as possible, these tips are definitely for you!
Advertisement
Protect storage spaces by inserting silicone or paper cupcake liners --- cleaning them will also be much easier!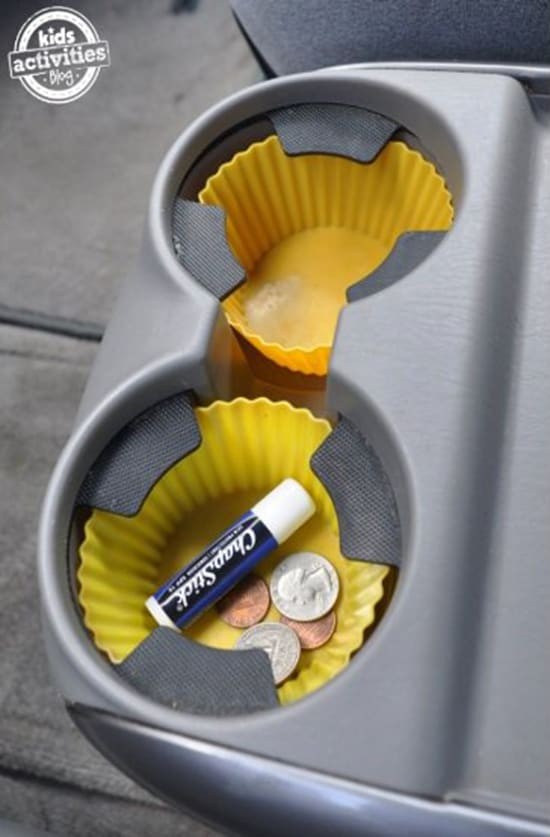 A quick way to clean car lights is to use the dryer sheets that you usually put in the clothes dryer.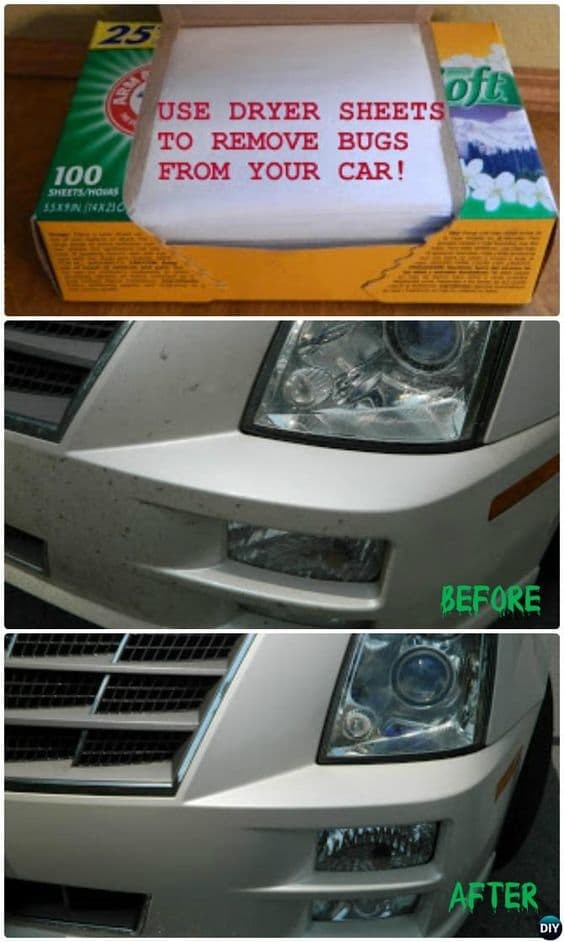 Advertisement
If you want to eat a homemade snack on the road then here is a solution that perhaps you had not thought about.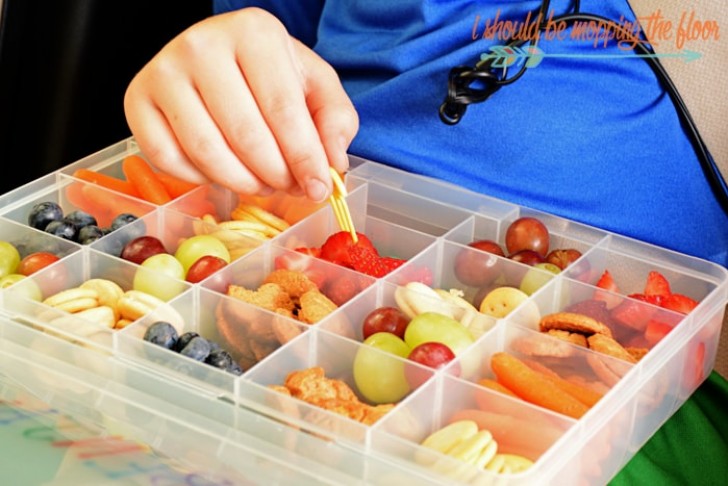 How to keep the seats clean and pamper your dog at the same time? This blog explains how to create a kind of hammock!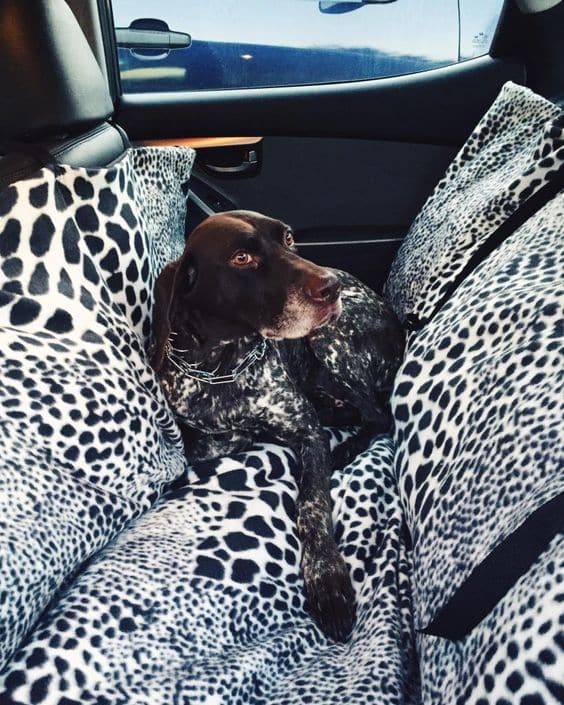 We do not know why cars are not equipped with it! In any case, get yourself a small trash basket and always keep it handy!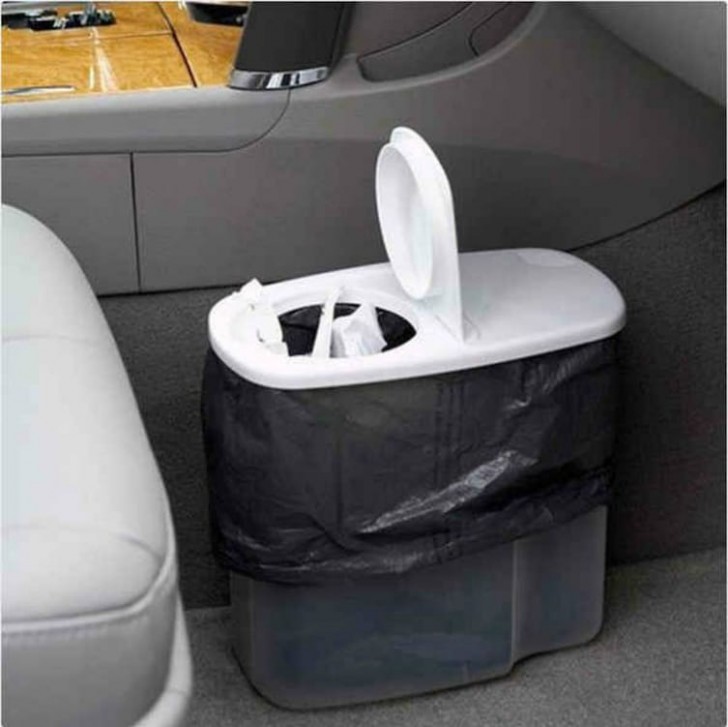 Advertisement
How consumed are your car tires? Give your tires the "penny test" before embarking on a journey. If the penny can only be inserted a little way into the rubber grooves that means that the tire is very worn!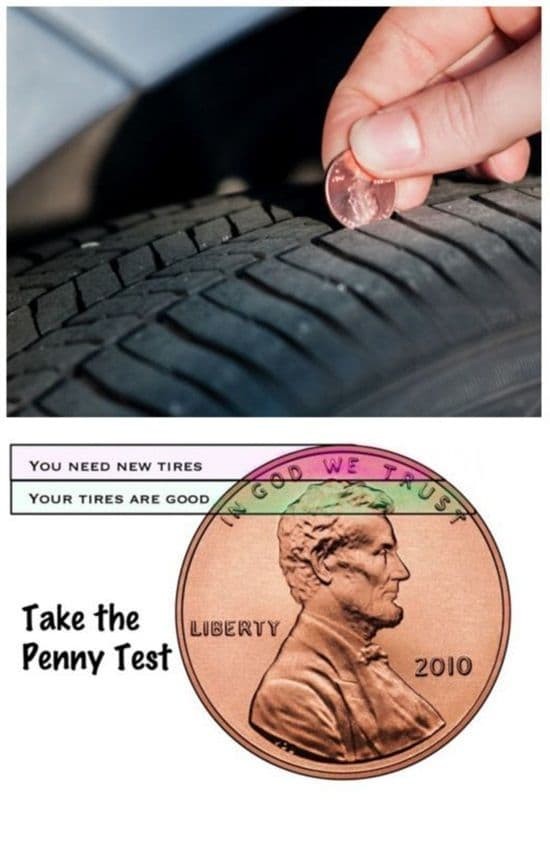 Even if you clean your car floor mats often, for some objects it is always better to systematize them in another way --- this is how carabiners can help!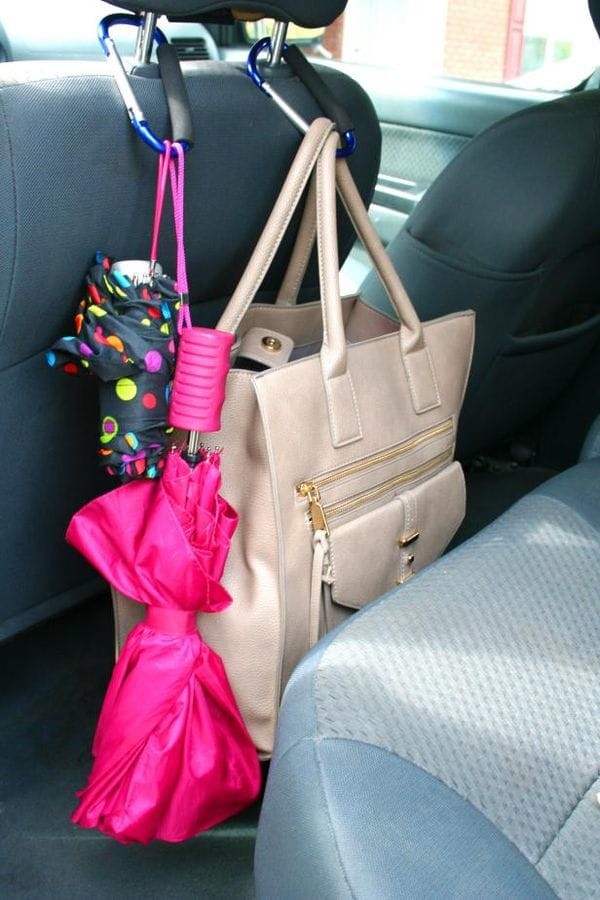 Advertisement
Here is another infallible method to make car headlights look like new. Just clean them with toothpaste and it will remove all the dirt!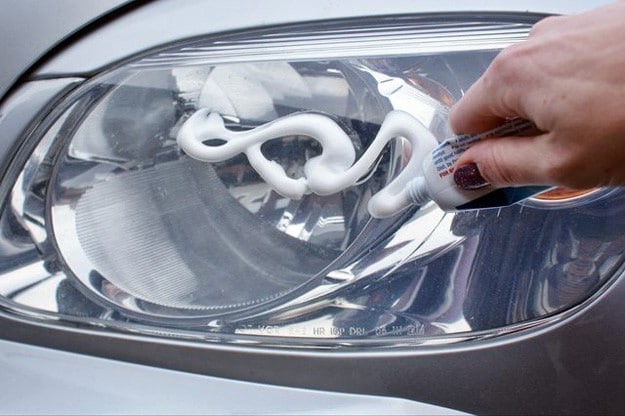 Do you want to clean the rims of your car? No need to buy a special product! Common dishwashing liquid will do a great job!
Advertisement
Here is a small investment that is worth making!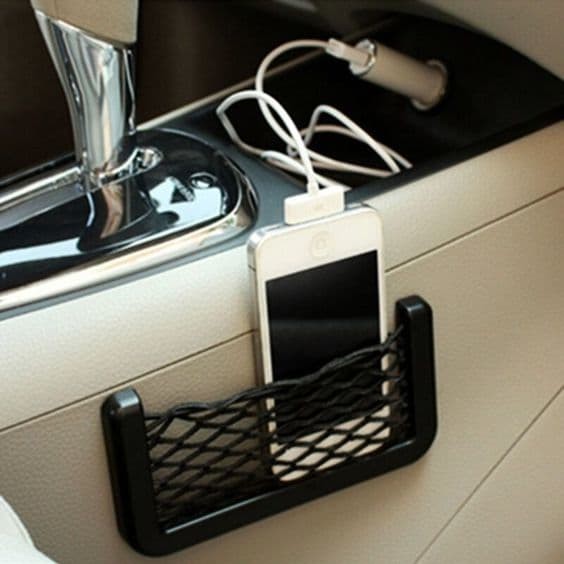 In your car, you can also organize the various spaces in ways that are different from usual and make them more serviceable for you!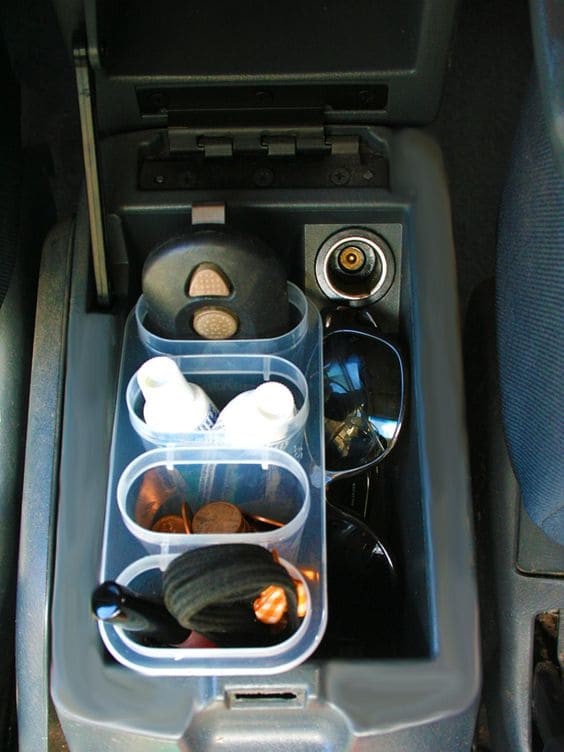 Did you know that coffee filters are very useful when removing dust from a car dashboard? Try it!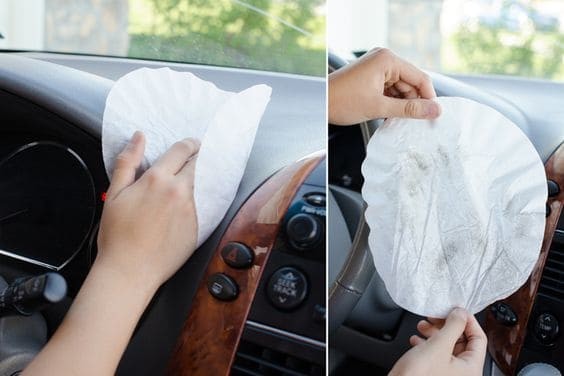 Here's how to create an emergency support for your smartphone!
Having cash in your car can be useful in emergency situations and with this solution you can easily hide it from view.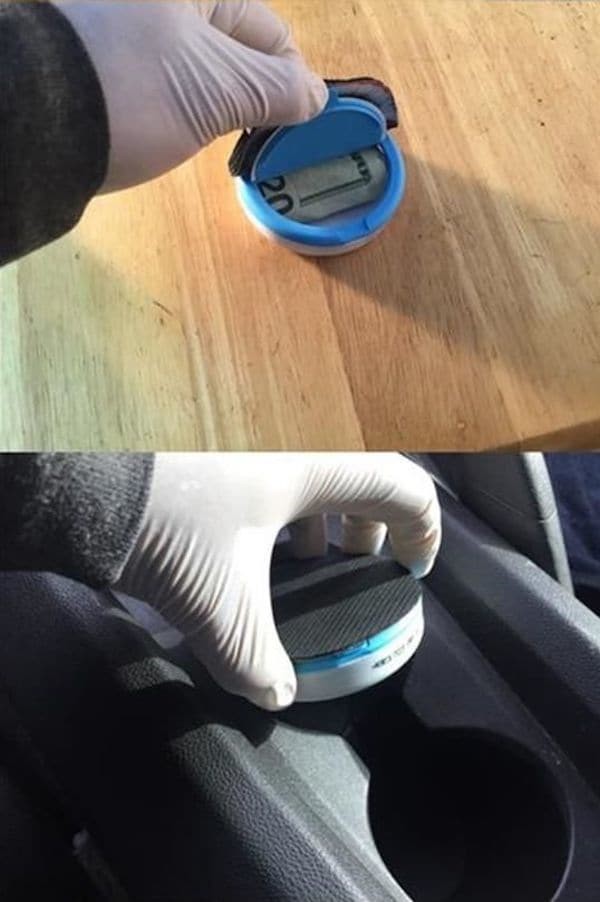 So, you do not have a first-aid kit in your car? Well, imagine the worst and correct this situation by assembling all the products that can be useful in the most dramatic situations.
Do you have to pour oil into the tank but do not have a funnel? An object like a screwdriver or a straw can function as a guide and you will not spill a drop!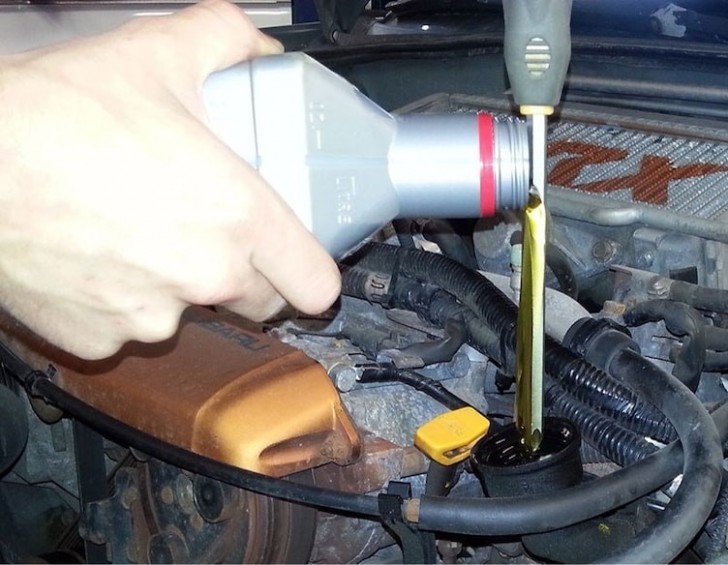 For cleaning car windows, the old method that utilizes newspaper works just fine!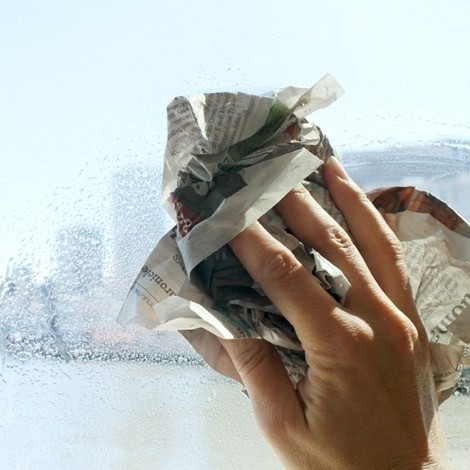 Finally, a curious tip that looks like madness but which many people have talked about ...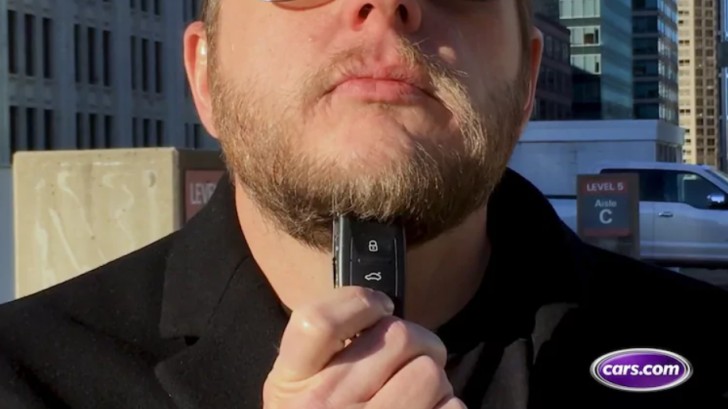 Do you want to try to find your car from a distance because you cannot locate it in the parking lot? If you place the car remote key close to your chin or your head, then you should be able to release the central locking even from considerable distances! In this video, Professor Roger Bowley explains how this is possible. Have you ever tried it?