Parallel Parking 101 made easy! Check it out!
Parallel parking is perhaps one of the aspects of driving that worries most Driving school students and those who have just gotten their licenses! 
This is true, especially if the maneuver is to be carried out on a stretch of road where other vehicles that are passing are expected to stop! The desire and the need for a driver to perform this maneuver quickly and successfully can, of course, play havoc with any driver's nerves!
Here, in this video tutorial, is a way to parallel park in the desired space without feeling anxious and panicky.
1. Activate the turn signal and approach the car that will be in front of your car after you have parked by positioning your car at the same height as both of your side view mirrors, leaving a distance of about half a meter between one vehicle and another.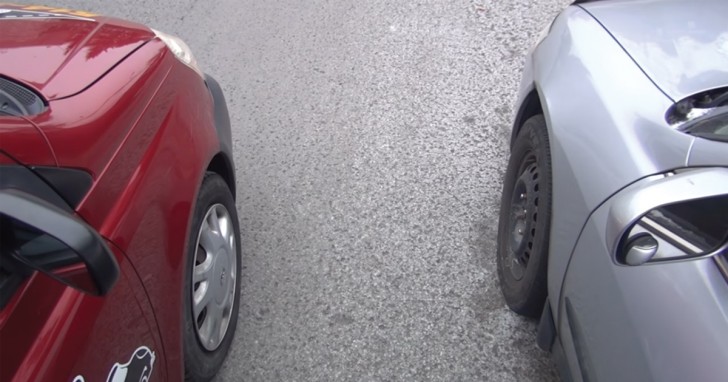 2. Insert the reverse gear, give the steering wheel a complete turn, and check the rearview mirrors to make sure there are no vehicles or pedestrians behind you and start backing up. When the license plate of the car in front of you is in the middle of the passenger's window, you can begin to counter turn the steering wheel (from your stopped position).
3. Once you have turned the steering wheel back completely in the opposite direction, you can start to slowly back into the parking space and continue until you are entirely in the space. Finish by turning the steering wheel once to advance slightly and align yourself with the car in front of you.
Here is the video tutorial that demonstrates the complete maneuver.