Some photos of cats so funny that they will convince you to immediately adopt one
It could happen that you adopt a cat that finds resting like this is to be more comfortable or convenient ...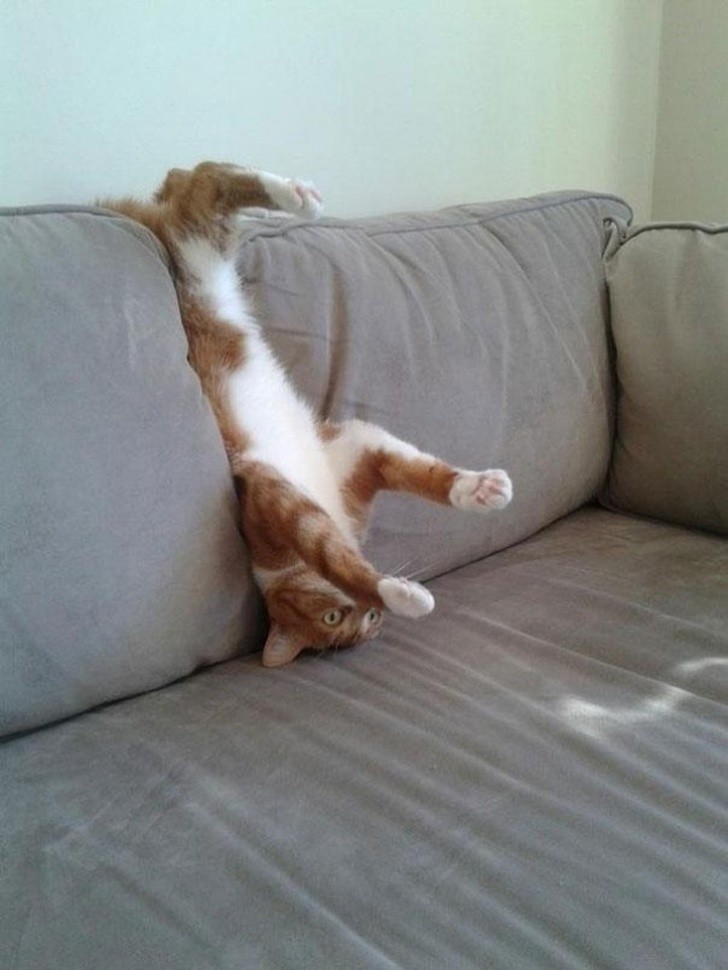 And you will discover their infinite passion for places that allow them to be a lookout.
Some will not be as elegant and proud as you might think ...
Instead, they will have an attitude that is more relaxed than Omer Simpson!
Their funny expressions are too numerous to count!
And with each additional cat, their sweetness will triple!
You will discover that cats love to play at specific times and that in those situations they can do curious things ...
Some do not like the presence of strangers (and they'll let you know it!).
The relationship between a cat and a vacuum cleaner is always very complicated!
Cats love to feel pampered and protected, regardless of who provides this service!
They will not be happy when you force them to do something they do not want to do ...
And they will always be ready to show you their climbing skills.
When it comes to staying at home and resting, they are both willing and able to stand by you like no other!
Previously, we talked about expressiveness ...
 And agility!
Sometimes it will be impossible for you to interpret their behavior.
Likewise, you will find it difficult to find them when they have decided to stay away from something that disturbs them.
The games that they love the most are those that test their hunting instincts and skills.
In any case, all of this should have already convinced you that cats are very nice fun-loving animals!