Stuff chicken breasts with a tasty filling and when it comes out of the oven it is mouthwatering!
When it comes to feeding an entire family, in which there are perhaps also children, it is very difficult to cook something that satisfies everyone's taste. There are very few recipes that can do this but what we will show today is certainly one of them. The idea is to fill several chicken breasts with really tasty ingredients. This recipe is also known as Chicken Kiev, a dish that should not be missing from the family recipe book! 

Here are the ingredients to prepare the stuffed chicken breasts: 


6 chicken breasts 
5 oz (150 g) of all-purpose flour (00)
3.5 oz (100 g) of breadcrumbs 
3.5 oz (100 g) of butter 
2.5 oz (70 g) of grated Parmesan cheese
Parsley 
3 eggs 
2 cloves of garlic 
Juice of one lemon 
Vegetable oil 
Salt and pepper
1. First of all, preheat the oven to 350°F (180°C). Then in a large bowl add the softened butter, parsley, garlic ,and lemon juice. Mix by hand or electric whisk, then add salt and pepper.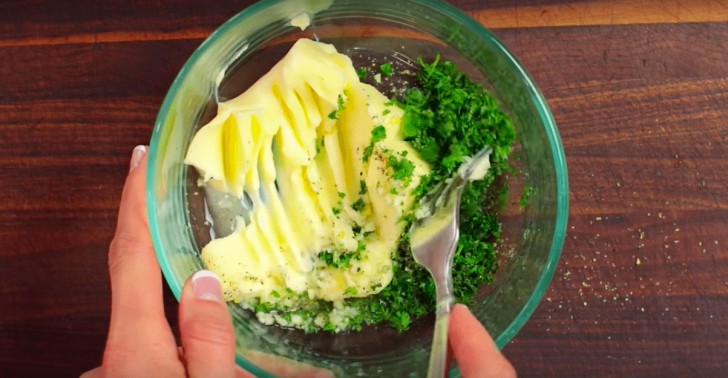 2. Put the butter mixture in the fridge. Meanwhile, pound the chicken breasts between two sheets of parchment paper to a thickness of one-fourth of an inch (half a centimeter.)
Alternatively, you can use thick chicken breast slices and make pockets inside them without pounding them.
3. Make a pocket and insert the filling with the butter mixture. Close the slices or pockets with toothpicks.
4. Take three bowls and put the flour in one, the beaten eggs in another, and the breadcrumbs together with the Parmesan cheese in the last.
Dip the chicken slices first in the flour, then in the egg, and finally in the breadcrumbs, eliminating any excesses at each step.
5. In a pan, heat the vegetable oil. When it is hot, fry the chicken slices until they are browned on both sides.
6. Finally, put the chicken slices in the oven for about 15 minutes to ensure internal cooking.
Et voilà, this delicious dish is now ready to be tasted! There is nothing left to do but to accompany it with vegetables or potatoes!