18 cats that are so full of nonsense ... that it is impossible to keep from laughing!
1. "An impeccable technique ... but now how do I get down?"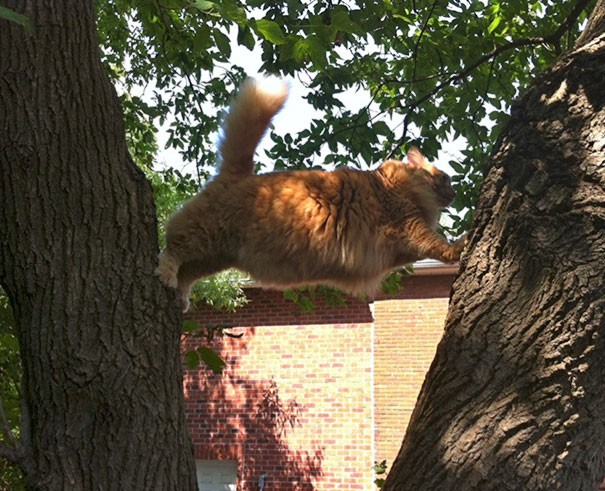 2. Who will tell this cat that the door is open and it can enter?
3. No, this is not an attempt to emulate an Egyptian ancestor, but the result of the awkward attempt to free his head from a vase in which it had been stuck!
4. Showing proudly to its owner a trophy from its daily hunting --- a tea bag.
5. "I took it and now I am going to eat it ... Oops!"
6. How to dine in comfort!
7. "Stop laughing and help me get down!"
8. This cat wanted to be as elegant as its owner ... by wearing his jacket, naturally.
9. "Mom help me, the pillows are sucking me in!"
10. "Every time I promise my owner to help her with the cleaning in the garden, the pet door narrows ..."
11. Crunchy cereal bowl with a hungry kitten included.
12. The owner has stopped buying presents for his cat ...
13. "Someone has to fix the faucet, because I get completely wet when I drink!"
 14. "I just wanted to blow my nose, but the tissue box attacked me."
15. A very questionable position in which to fall asleep.
16. Maybe the other places were reserved ...
17. A somewhat convoluted way to drink from your own water bowl!
18. Sleep on a soft pillow or inside a narrow dustpan? The choice is obvious!