Cellars and garages --- 25 ideas for storing objects without succumbing to chaos!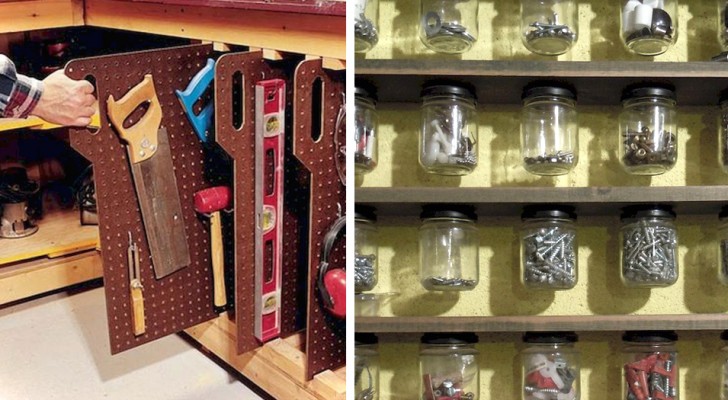 If you are lucky enough to have a garage of your own, in all likelihood as well as protecting your car from atmospheric phenomena, it has also become the place where you store the most disparate objects or the place where you go to do some manual work.
In any case, it is likely that your garage is characterized by a certain amount of chaos and that the space at your disposal is not exploited well or completely. That's why knowing how to arrange objects is important! 
The following images will give you many ideas to succeed in doing this and to save time when you are looking for something!
Advertisement
1. Space-saving boxes that hang from the ceiling.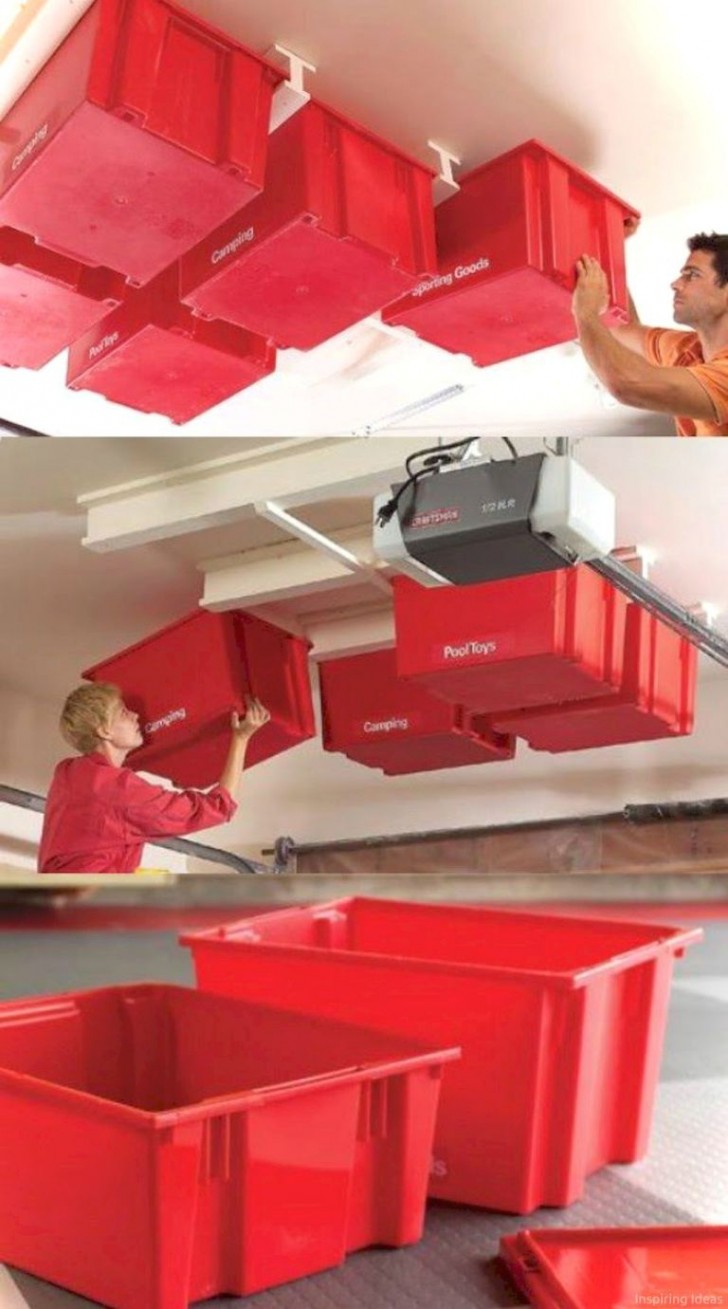 2. A toolbox can be of little use --- better to hang tools on the wall and you will have them immediately available!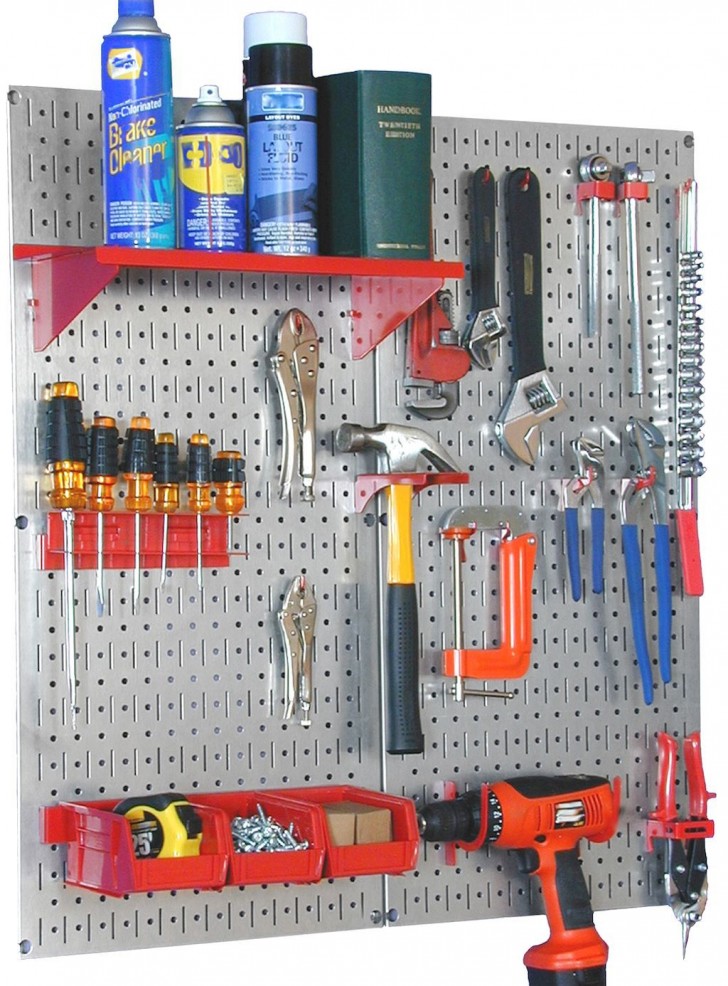 Advertisement
3. Use a common carabiner to organize and group toolbox keys!
4. Rakes and blades of all sorts can be stored with this possible solution.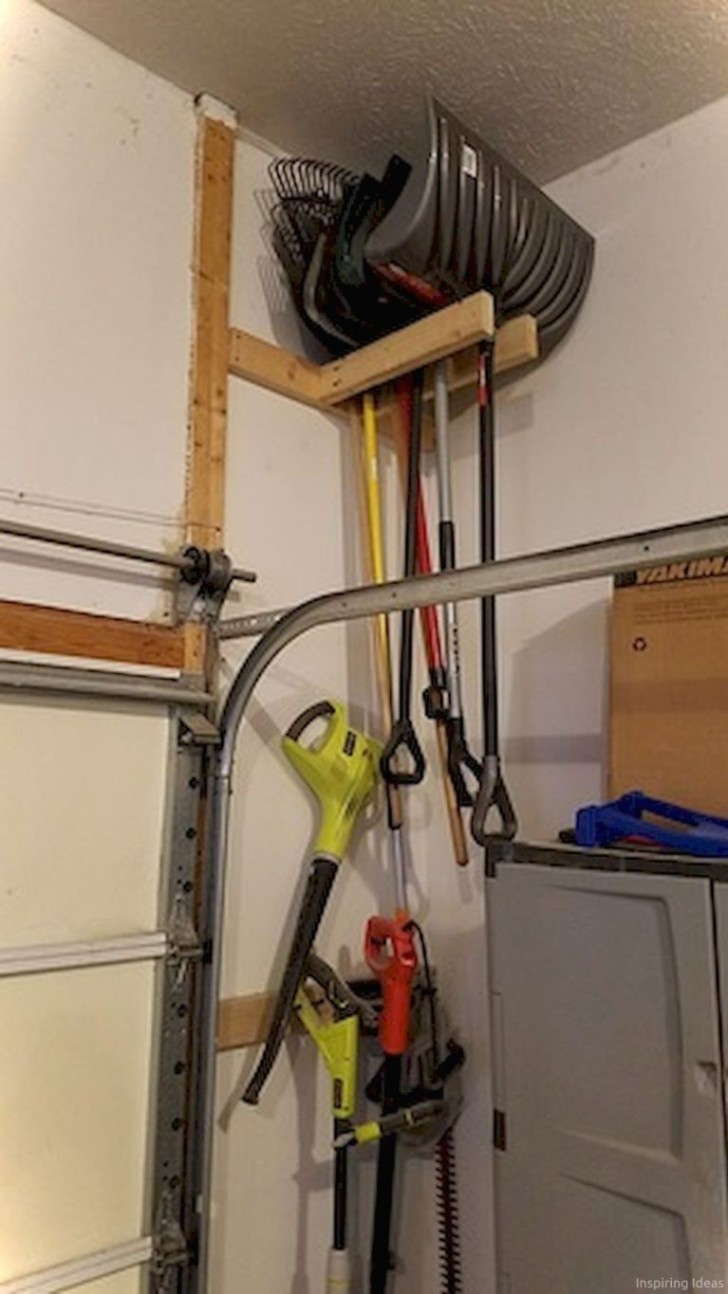 5. Do not forget the convenience of mezzanines.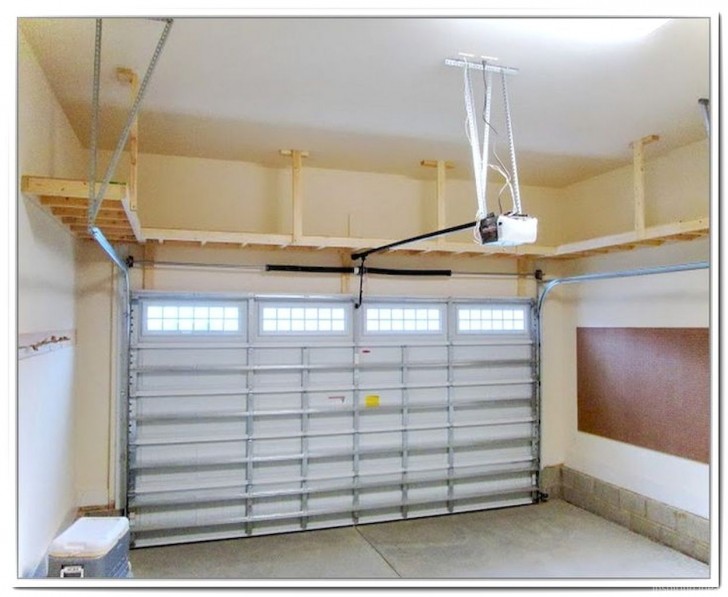 Advertisement
 6. An idea for those who like to clean their car by themselves.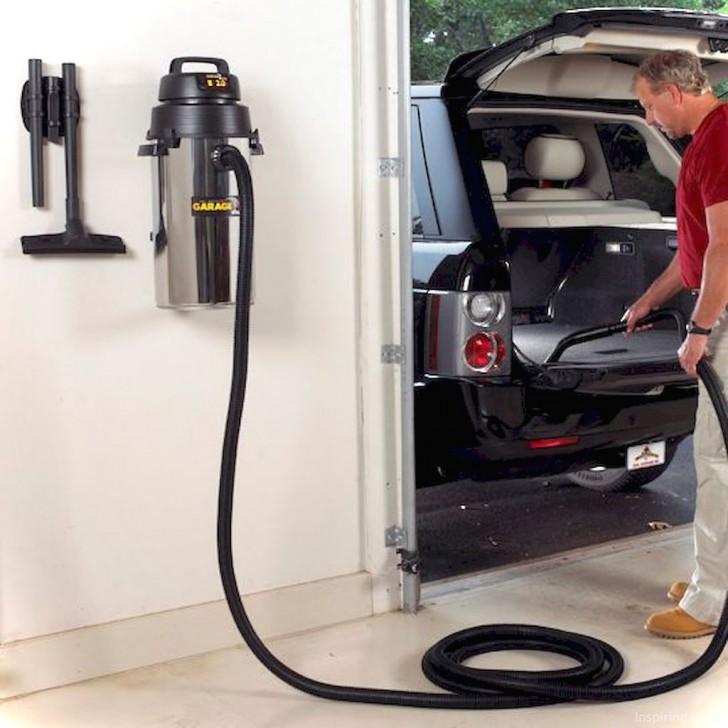 7. A great idea to organize saws.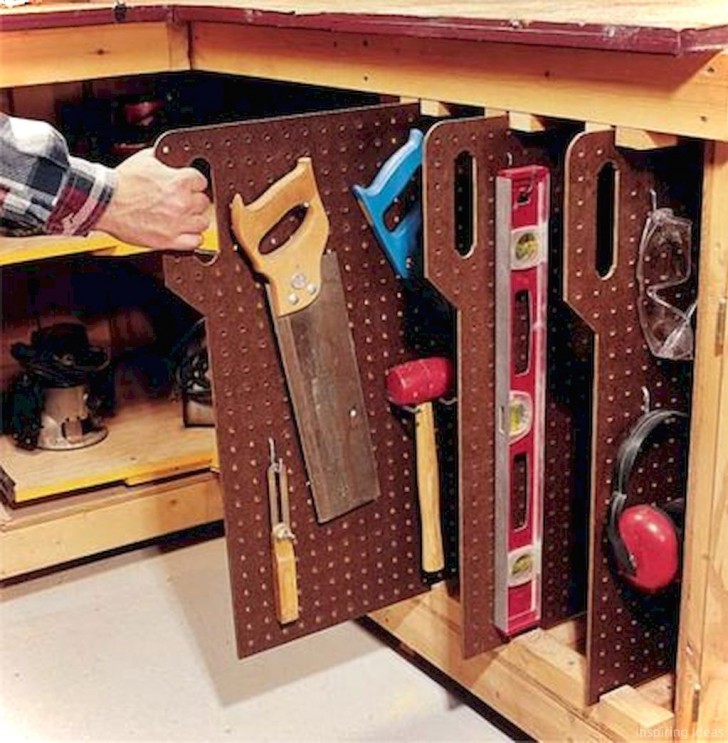 Advertisement
8. If you have all these tools, you will surely know how to organize this space to keep them organized!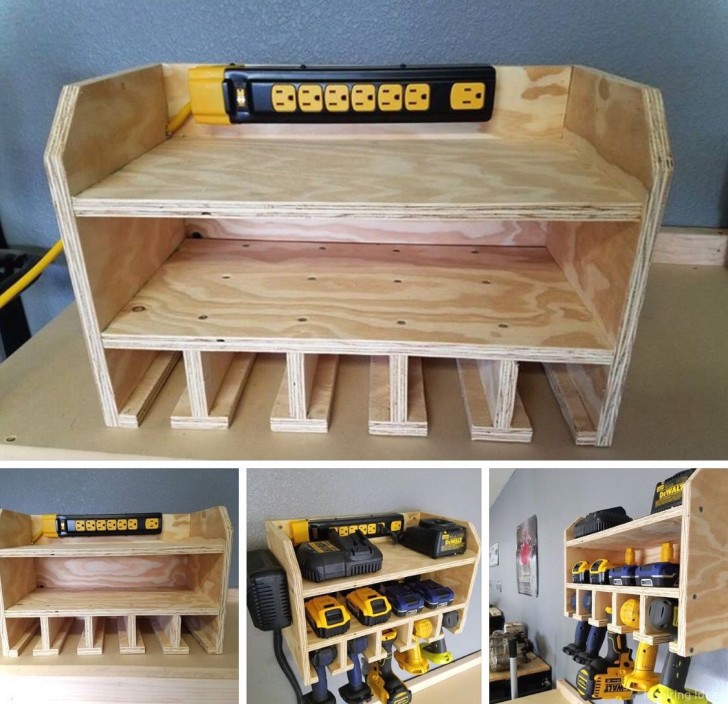 9. This is for those in the garage that has some sort of hardware!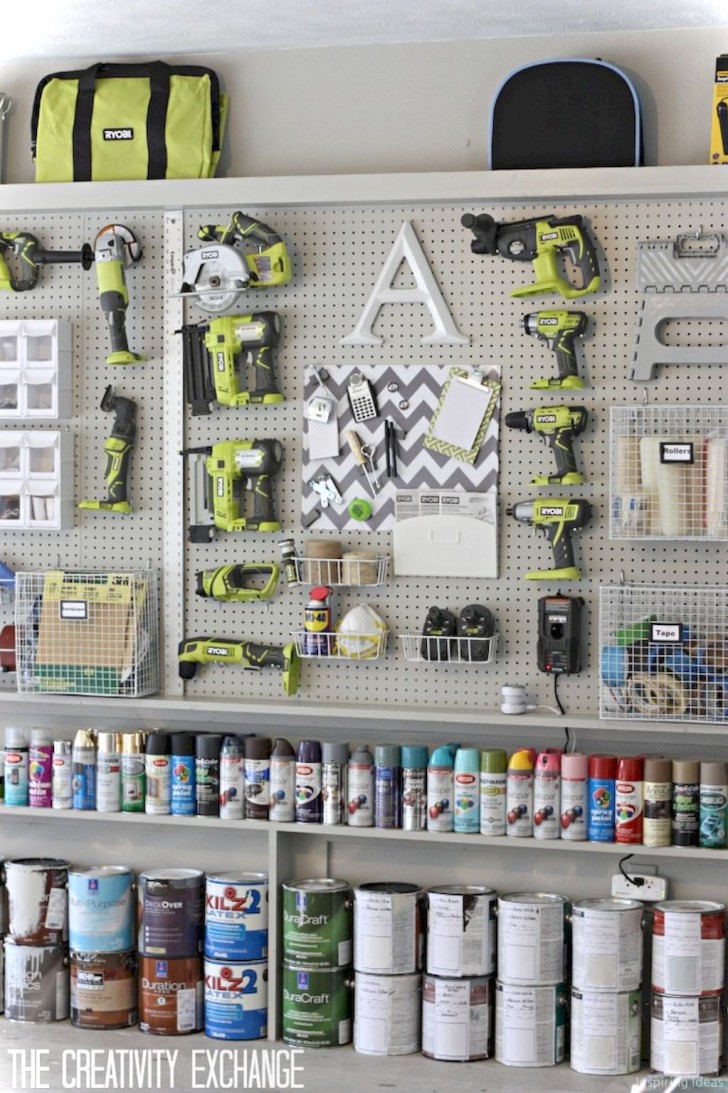 Advertisement
10. A battery storage case.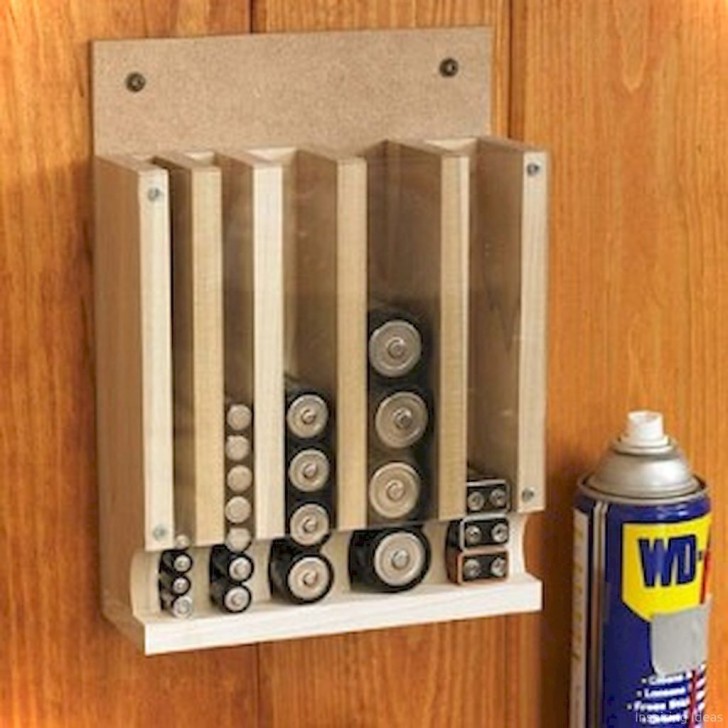 11. Winter sports equipment always in order!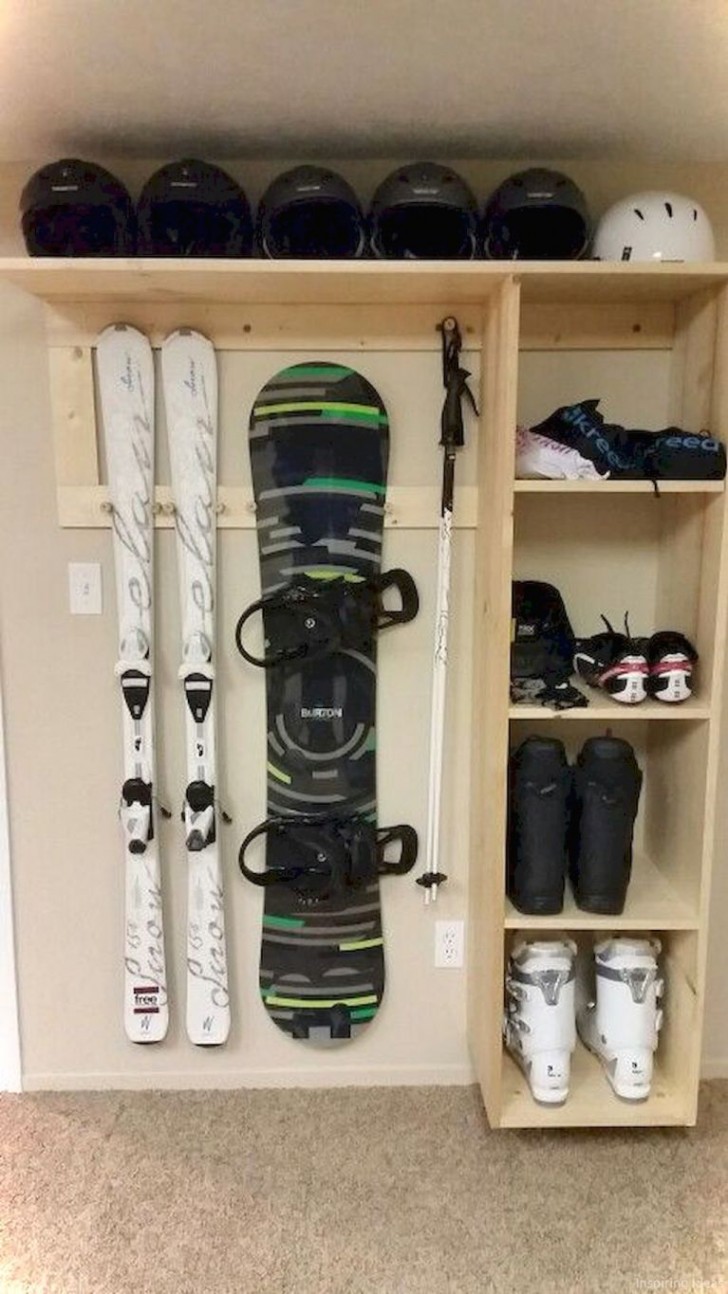 12. These plastic boxes will be very useful to protect objects from dust and dirt.
13. An original idea to put away a ladder.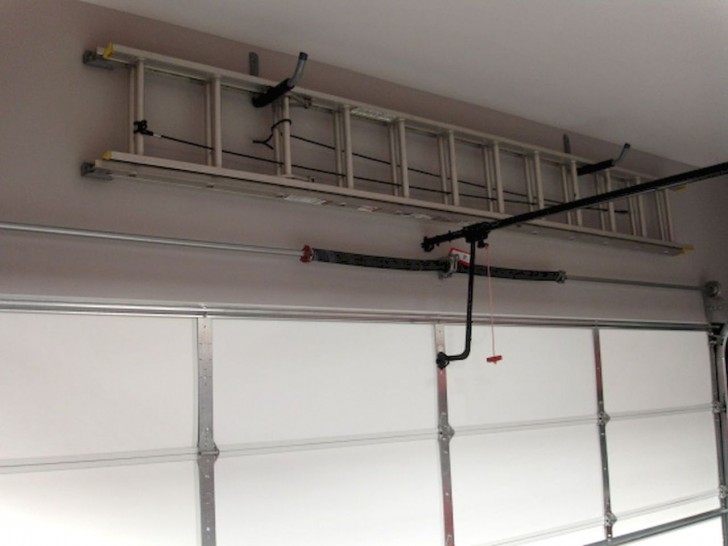 14. An example of the result you can get in your garage.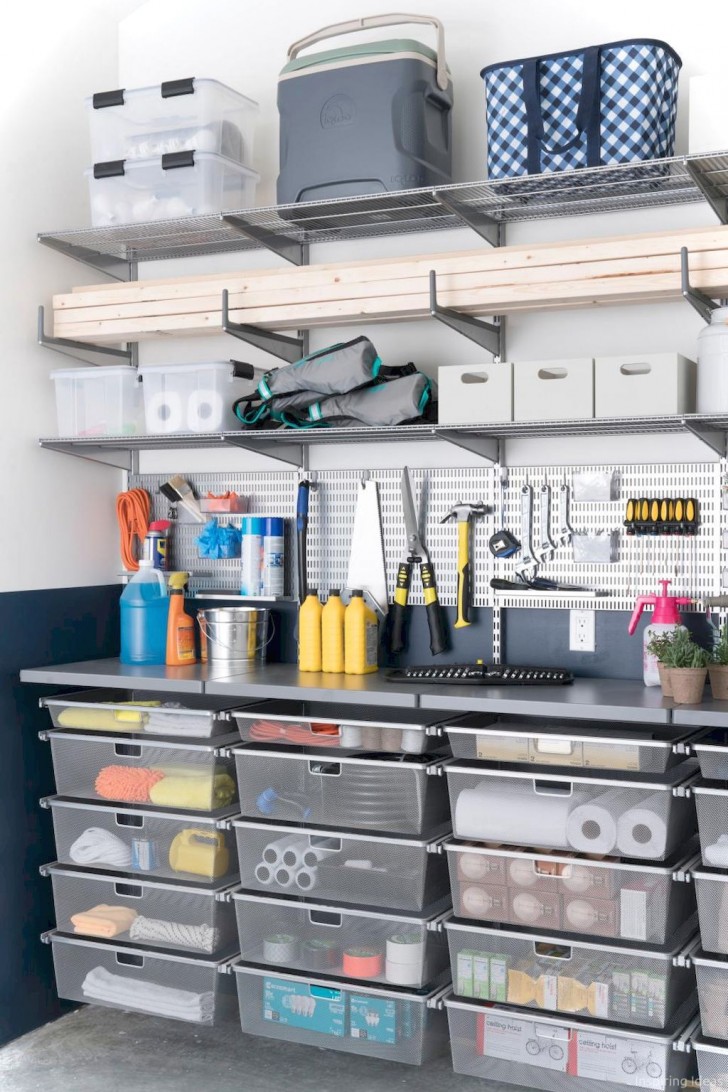 15. If you are also obsessed with order ...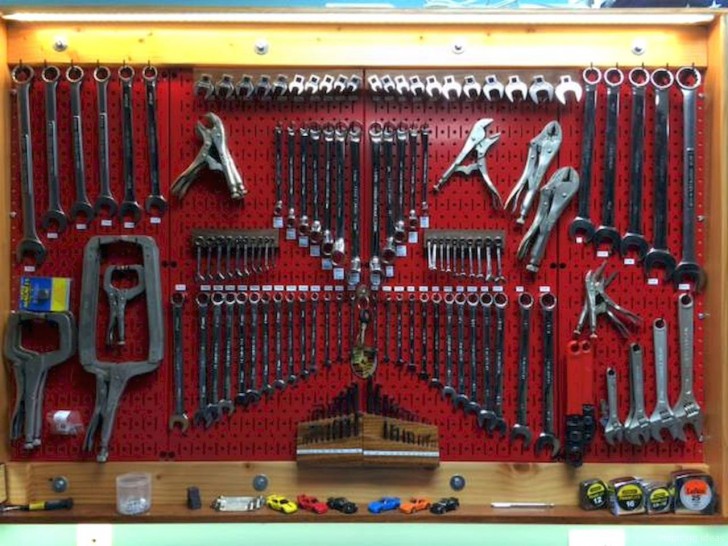 16. Here is a suggestion about how to organize spaces.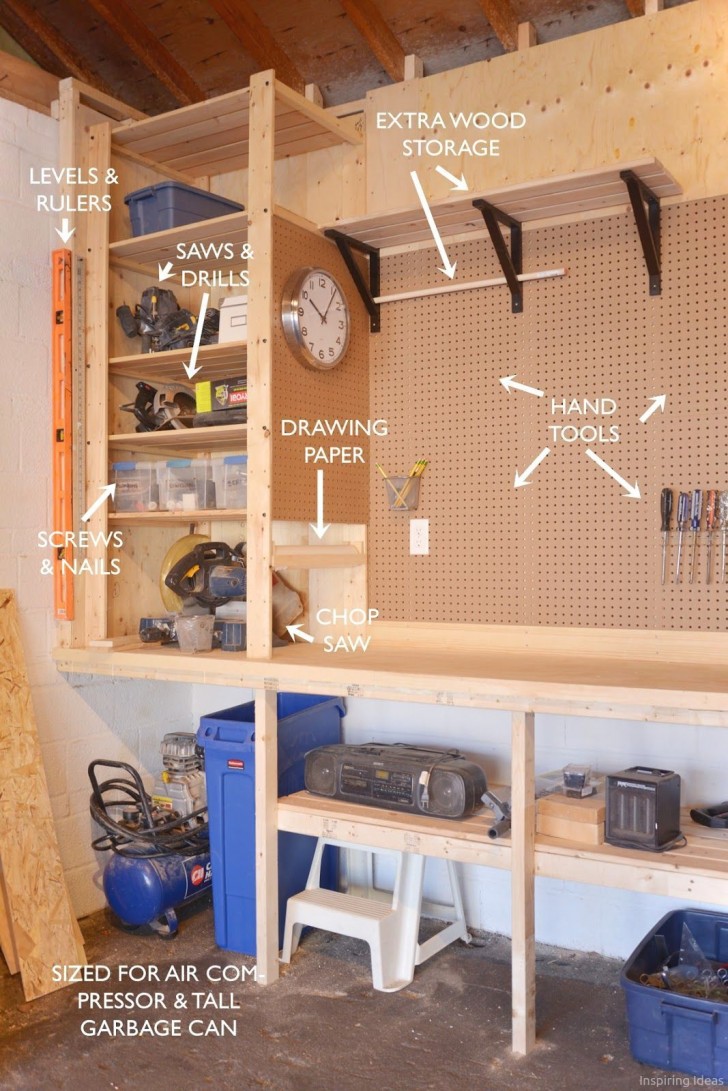 17. Catalog, store and label and in this way you will not lose anything!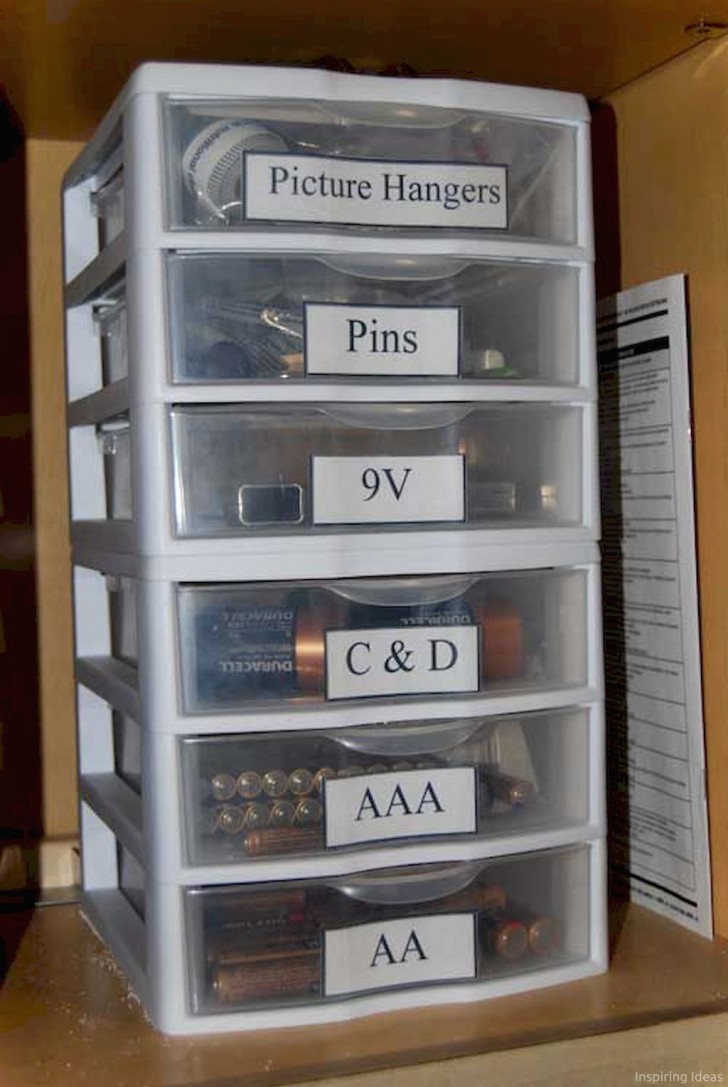 18. Stacking objects on top of each other (in order!) is a great way to make the most of the space available.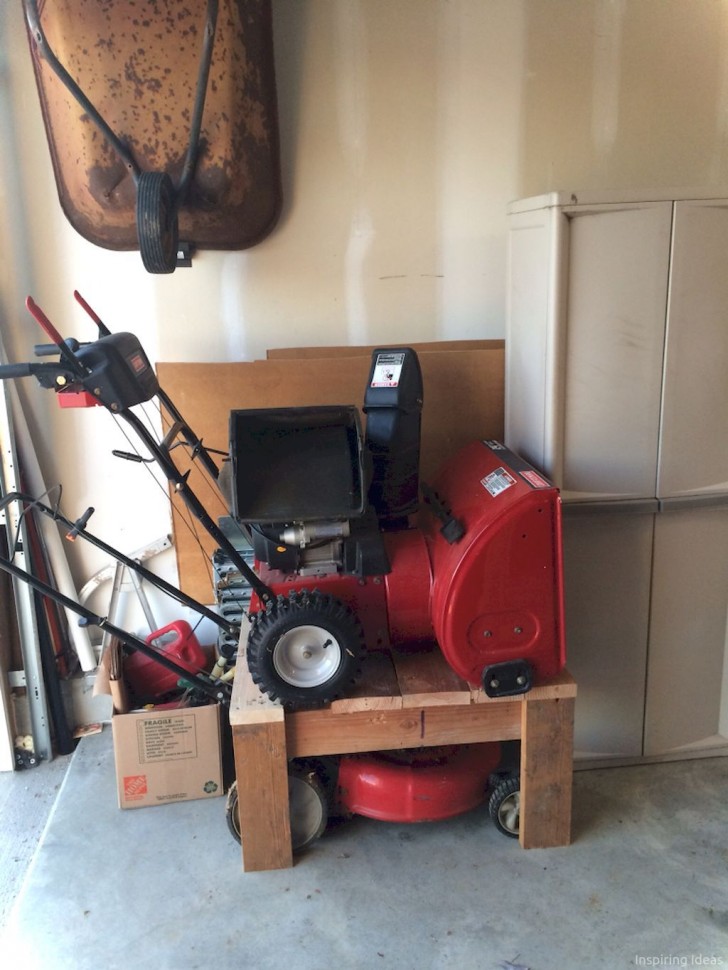 19. Another solution for the tools that you use the most frequently.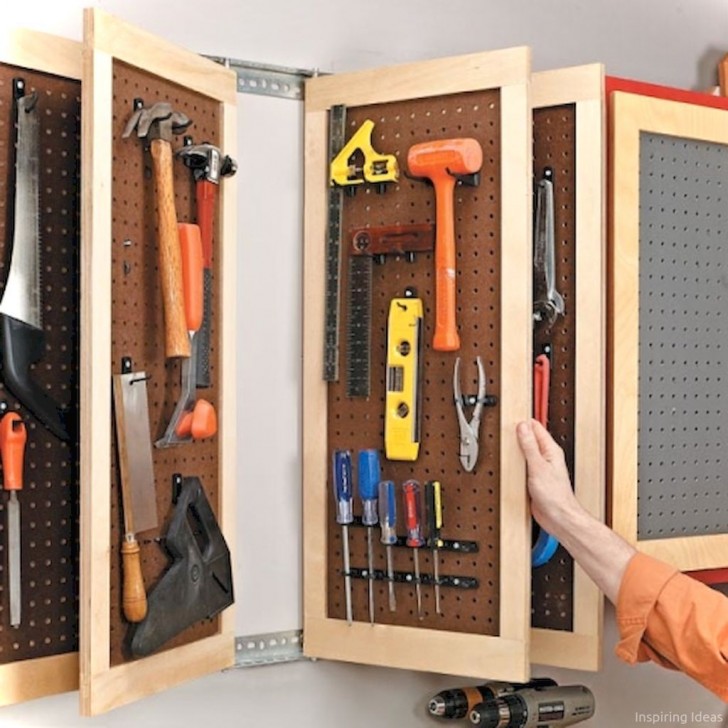 20. There is also a solution for fishing rods!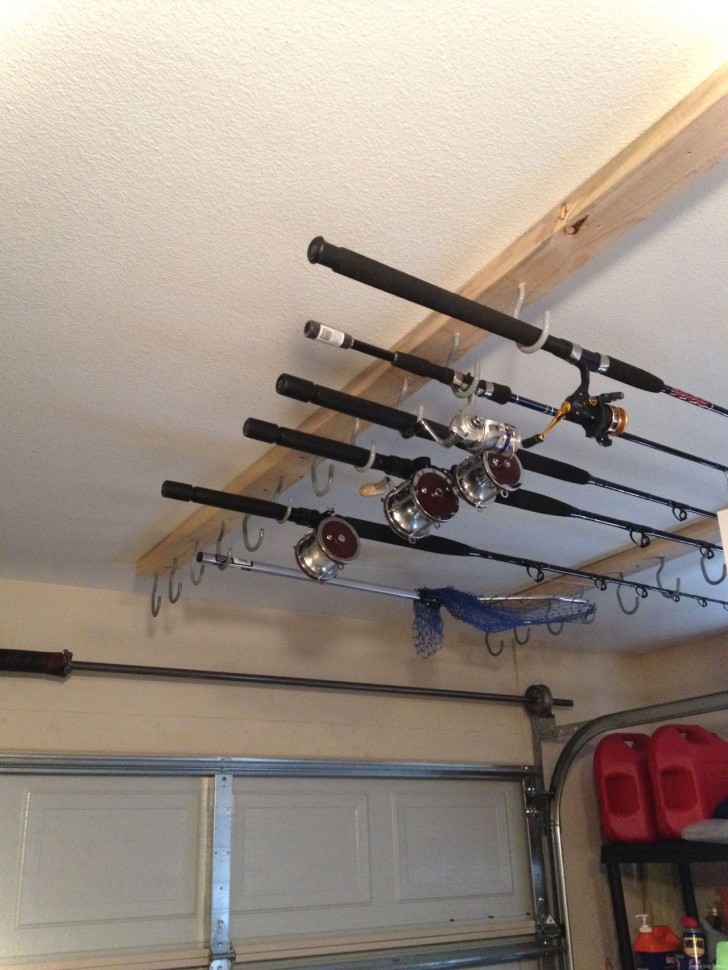 21. And how about these jars with a built -in magnet used to store small objects?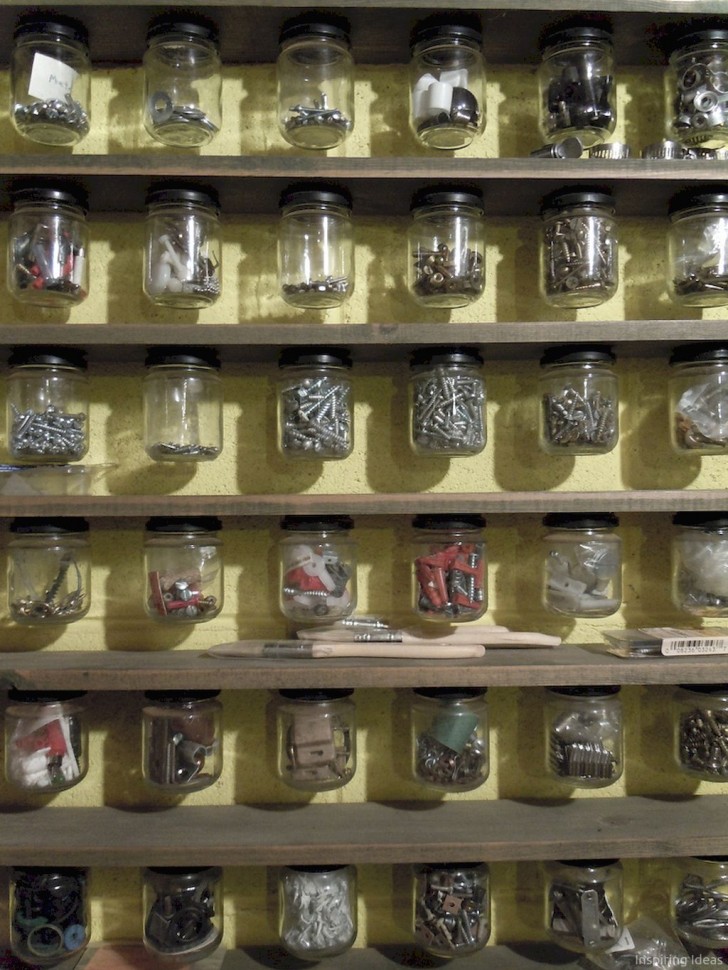 22. Here's how to hang the lawn mowers by hand.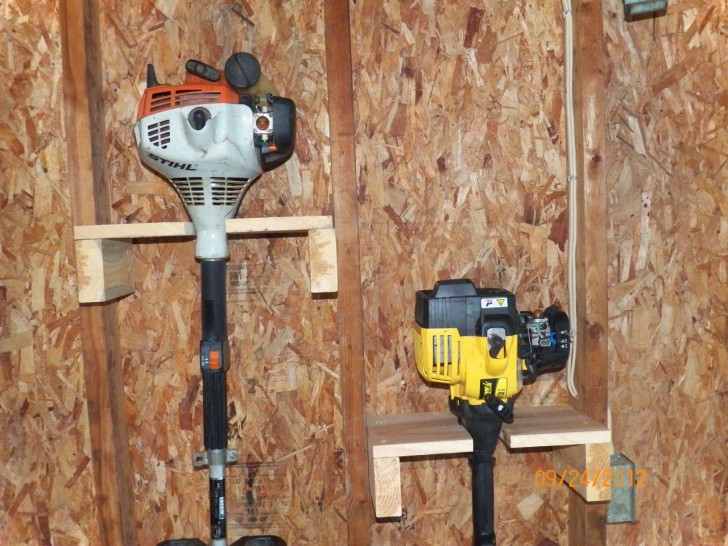 23. A second option for fishing rods.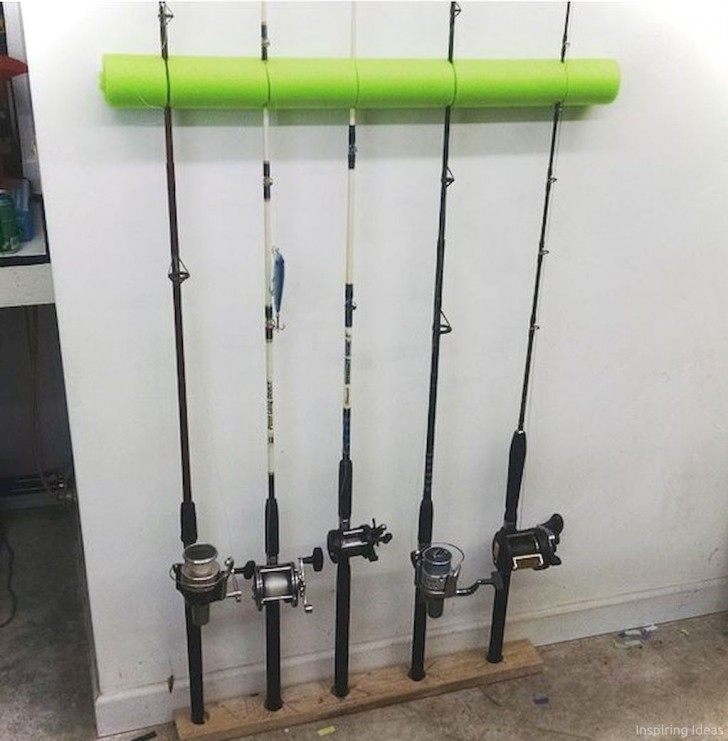 24. Install a flashlight next to the electrical panel so that if the lights go out, it will be very useful!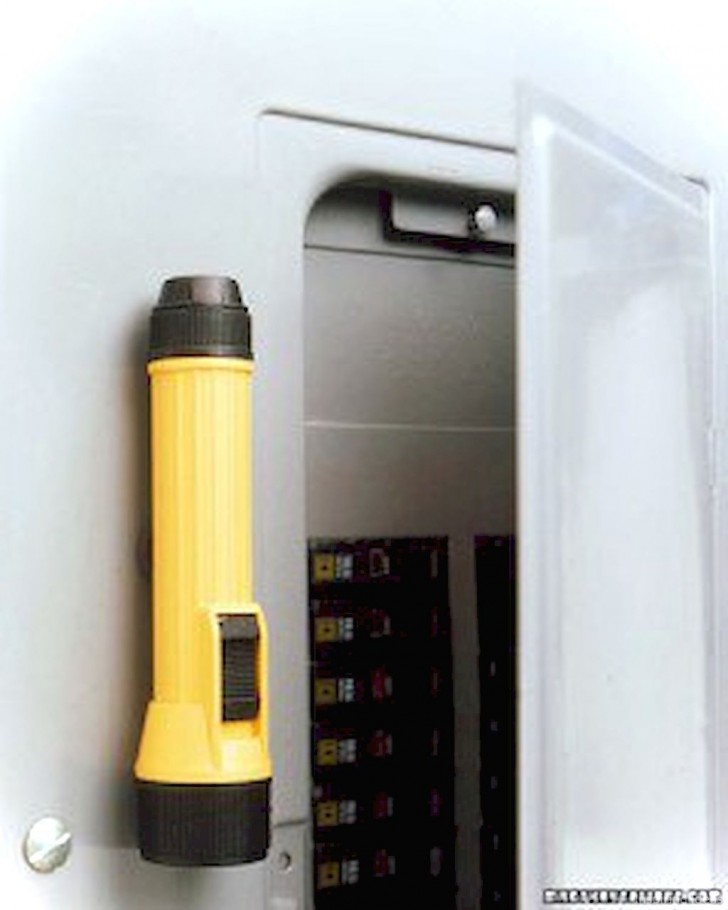 25. Where to store all the folding beach chairs? Here is good solution!