This monkey has adopted a stray dog, and the way he treats it surpasses all imagination!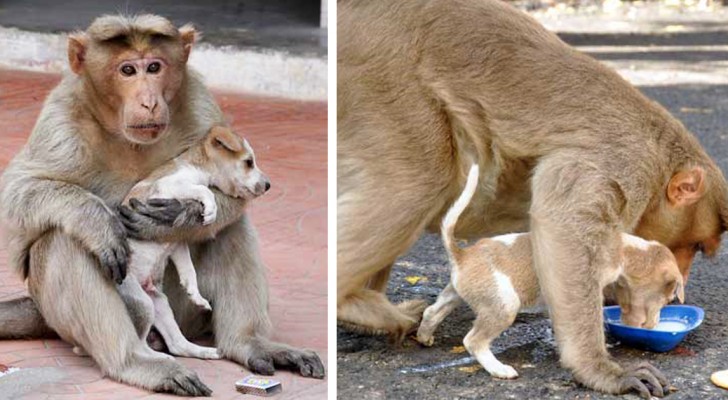 Advertisement
Imprinting is a powerful phenomenon, with decisive implications, which in the case of a monkey and a puppy dog is decidedly impressive, especially because it has reversed the roles. 
In fact, this story that comes from India is about a Macaque monkey that has decided to become a mother to a stray puppy dog and protects it with a remarkable stubbornness from other animals and the two have bonded so much that they have become practically one entity.
The Macaque monkey's determination to take care of the stray dog has impressed the locals so much that now everyone has taken on the responsibility of leaving food for both of them!
Advertisement
This puppy was adopted by this Macaque monkey.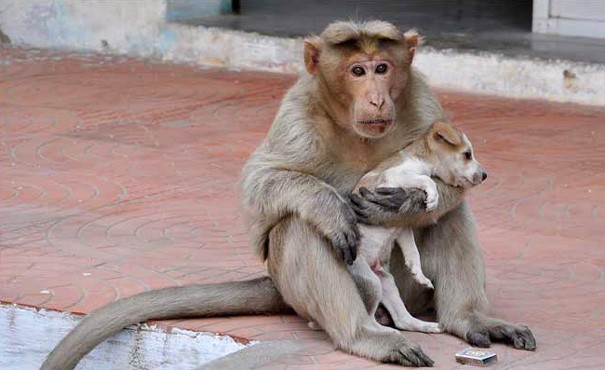 The primate has taken his role as guardian so seriously that it even protects the puppy dog from the other dogs that try to come near it.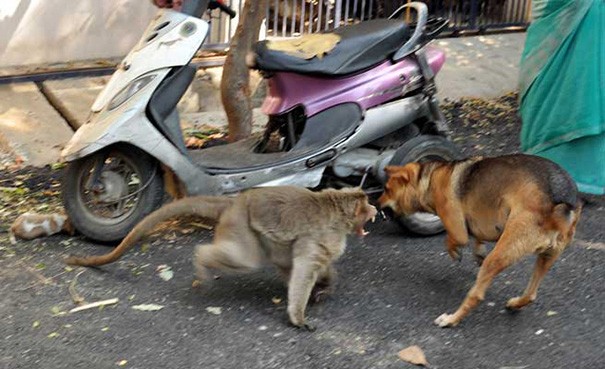 Advertisement
When someone leaves them food, the Macaque monkey lets the puppy eat first.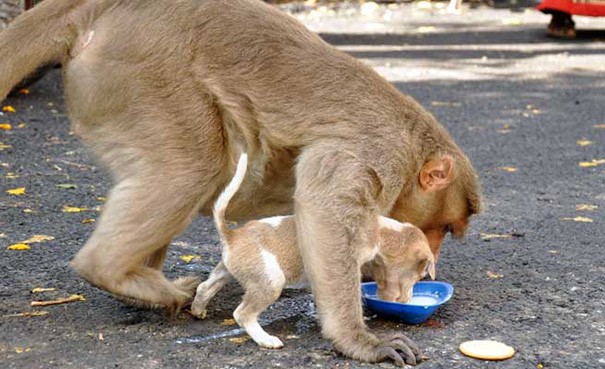 Now the two have become inseparable.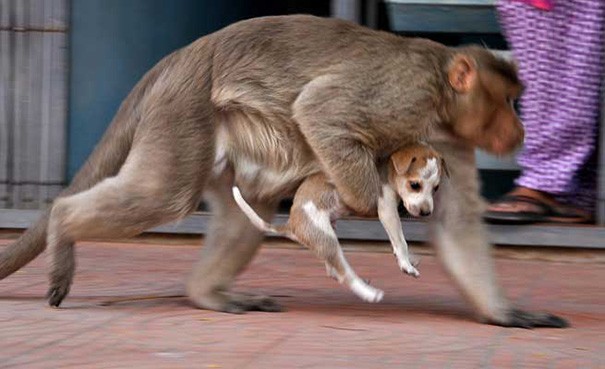 The Macaque monkey takes care of the puppy dog as if he were a child of his.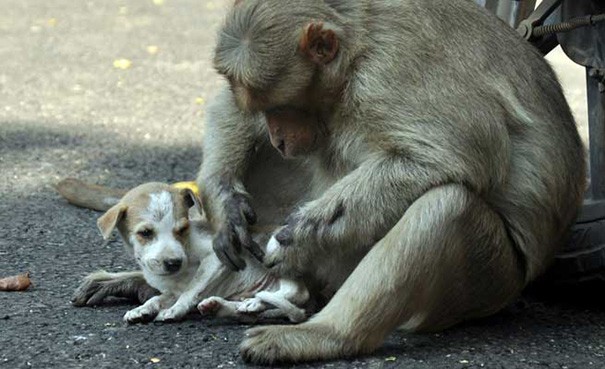 Advertisement
We do not know if the authorities are thinking of intervening.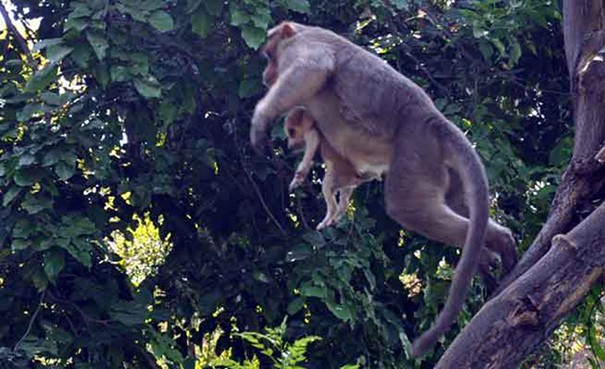 For now, the testimonies of the locals speak of a particular bond, which has touched everyone.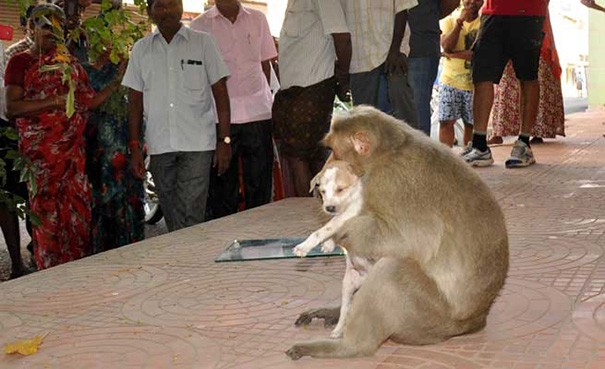 Advertisement
If there are people willing to help them, it cannot be said that their bond will not last forever!