18 images of transportation that you did not believe were even possible!
1. When a truck takes on the appearance of a runaway elephant.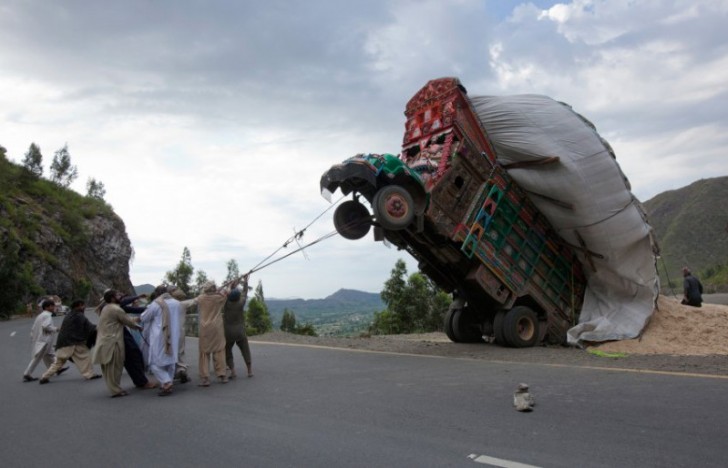 2. Jeans being delivered!
3. Even making a rough estimate of the number of bicycles being transported is not easy!
4. Scenes of ordinary life in Africa.
5. One small mistake and ...
6. Often the question of "safety" is not taken into consideration at all.
7. The neck area seems to be among those most exposed to the danger of an accident.
8. Is this a military exercise?
9. INCREDIBLE.
10. Taking your home with you on the road --- here's how it's done.
11. Will they all arrive unbroken?
12. Here's how to guarantee a comfortable ride!
13. Is what's going on here totally legal?
14. Coffins delivered directly to your door.
15. And sofas, too !!!
16. Here we are in the center of Shanghai. If you're wondering, yes, it is illegal.
17. Here's how to REALLY exploit the back of a truck!
18. We close with a typical Indian scene! Yes, this is how certain trains in India transport their passengers!