17 couples who managed to get back into shape thanks to their mutual motivation!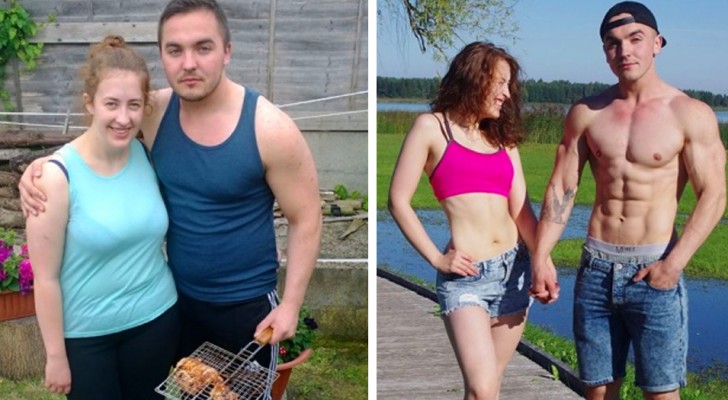 Advertisement
When it comes to love, one must be ready to overcome any kind of change, if one really wants to strengthen the relationship with the person one loves. Some changes may be desired and others unwanted. 
The couples that we will show you today have decided to embark on a common path directed towards wellness, health, and greater self-esteem.
These people have in fact decided to lose weight and, perhaps, it is precisely the fact that they decided to face this challenge together with their partner that has allowed them to achieve such amazing results!
Advertisement
When friendship also pushes you to make important changes ...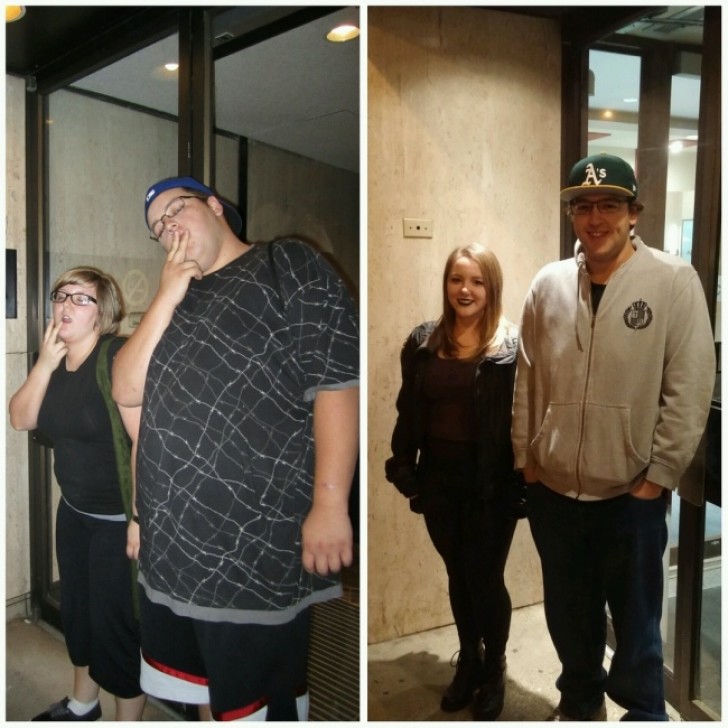 This pair of friends were tired of being called fat and ugly! Previously, they would even eat at 2 am, without being aware of the negative effects that food can have. Both have lost a lot of weight and they motivated each other in their most difficult moments.
Between the two of them, they lost 120 lb (54 kg)! This couple decided to get in shape for their wedding day, but their path back to health and fitness has continued even after the wedding!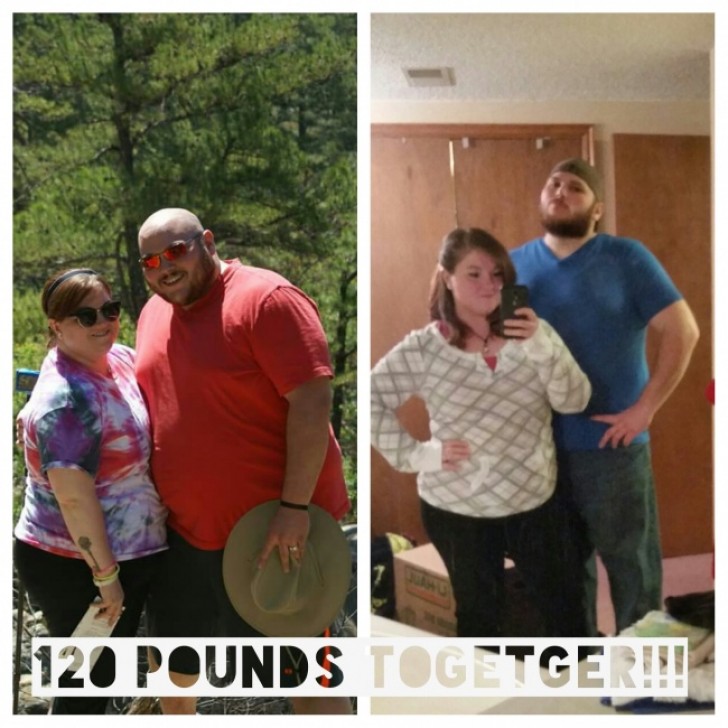 Advertisement
He has always loved her for how she was despite a few extra pounds, but even he could not hide his surprise when she lost weight --- revealing a killer body!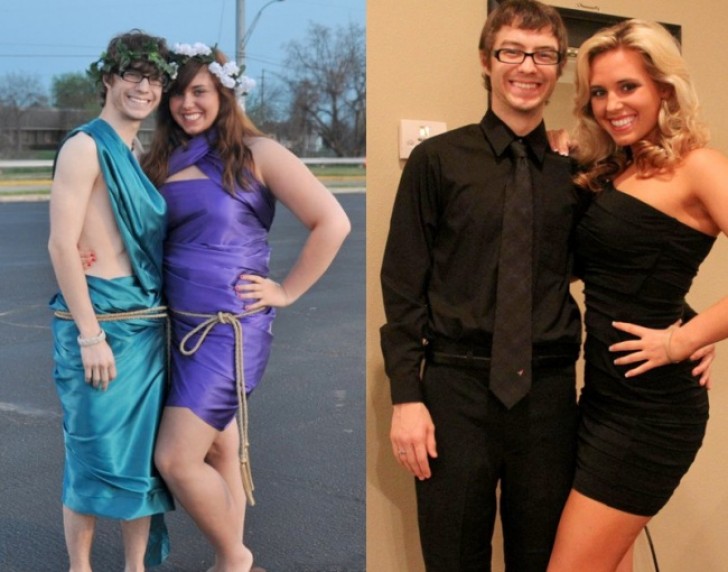 When the going gets tough the tough get going! These two decided to lose weight to be healthier. They never lost their smile, and this was perhaps the key to their success!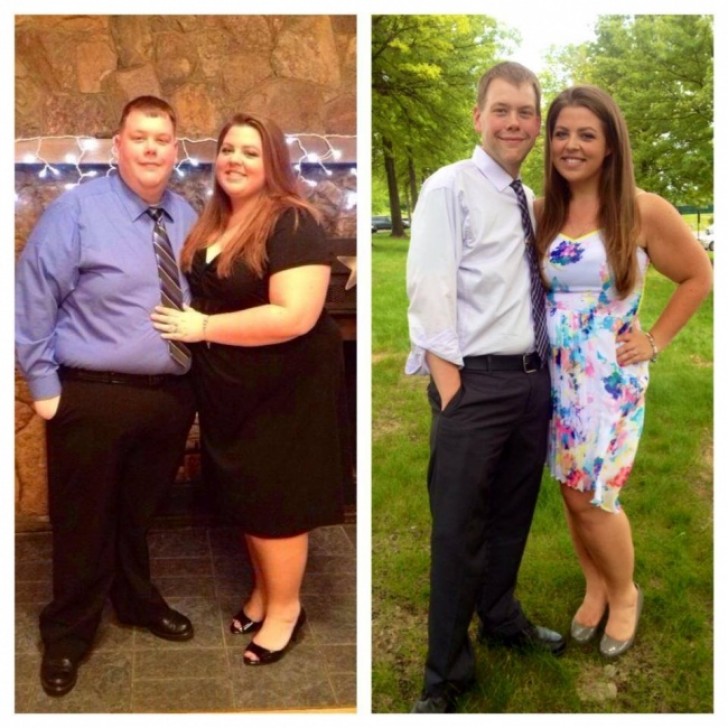 Who said that you cannot get back into shape after a pregnancy?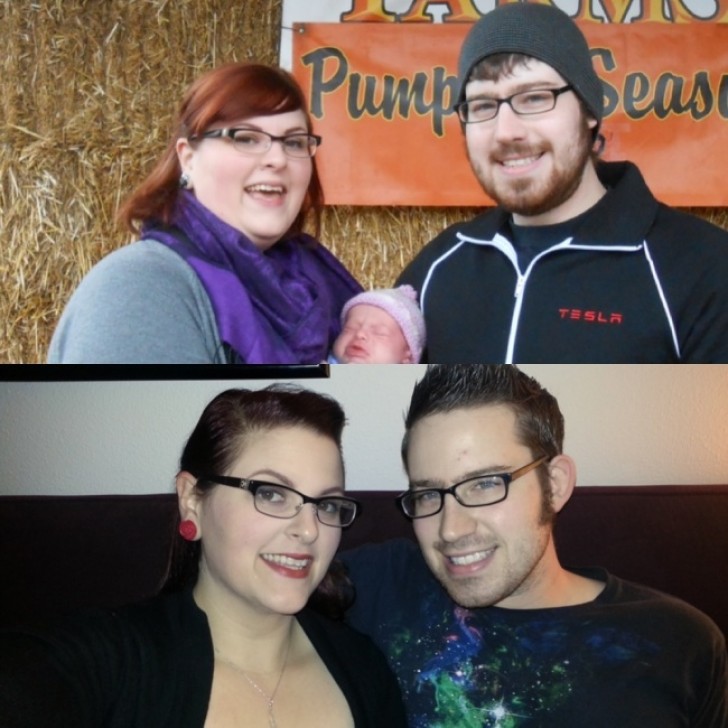 This woman lost not only the extra pounds gained during pregnancy but also those that she had been carrying around due to many years of neglect! In addition, her partner joined her in her goal to lose weight, and now, their child has two parents who are fit and in perfect health!
Advertisement
Sometimes, New Year's resolutions come true!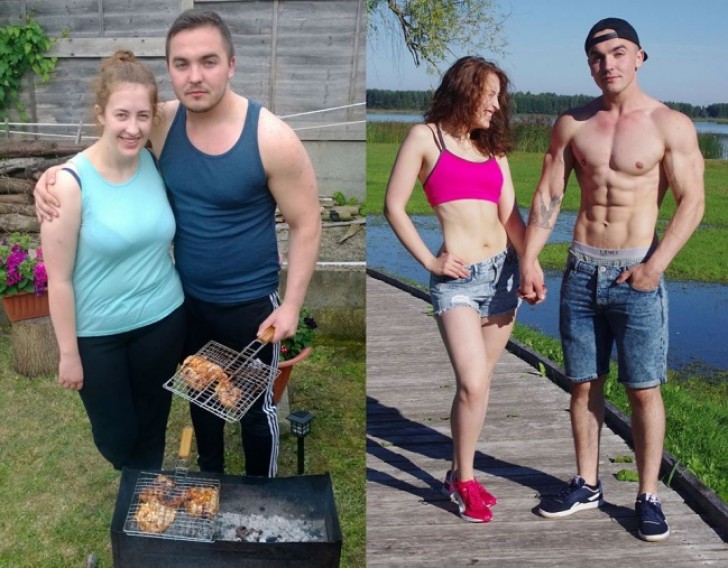 The pounds (kilos) they had to lose were not many, so it was enough for them to start eating healthy food to lose the extra pounds. The rest came by itself and now both of them have become fitness fans!
An important choice --- to live a healthy life (always together!) The rest of their life!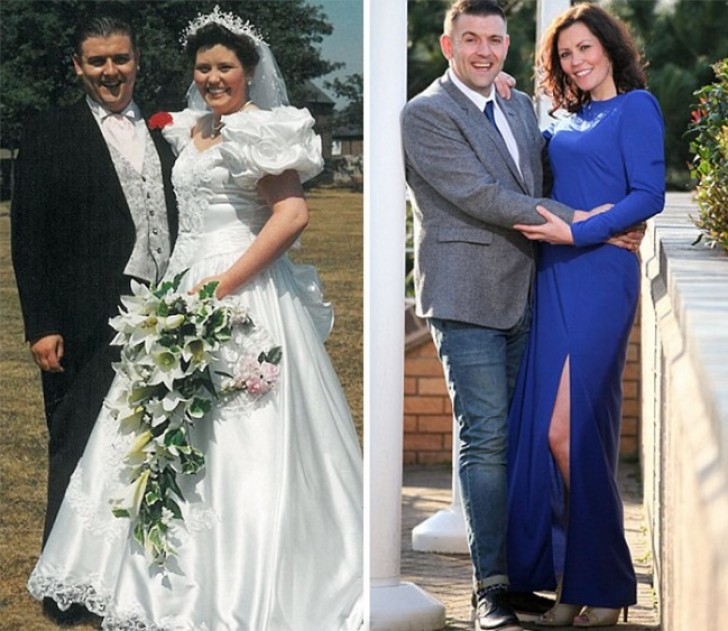 Advertisement
He lost 127 lb (58 kg) and she lost 110 lb (50 kg) and on their fourth wedding anniversary, this couple was unrecognizable!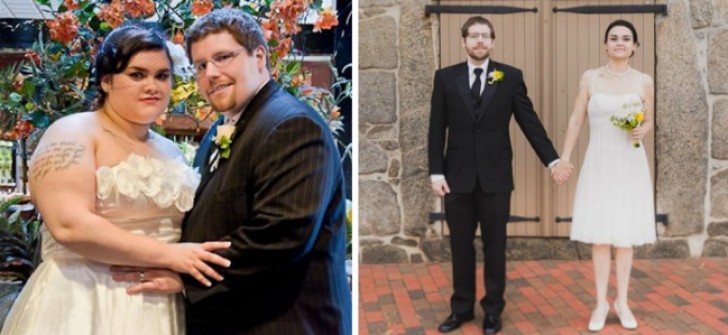 The life of Lexi and Reed has changed ever since between the two of them they lost 279 lb (127 kg)! Mutual motivation proved to be fundamental in bringing about this change.
Advertisement
Josh and Terri started with a daily 15-minute walk to arrive at a 3-mile run (4 km)!
Time has passed but Zach and Brecca seem to have been rejuvenated! This is because they have lost many pounds and now they say that this success has also allowed them to improve their marital relationship.
These two sweethearts did not want to get married with all those pounds of extra weight! Therefore, they say that losing weight was a part of their wedding preparations!
This couple has achieved a drastic change, and now they are an inspiration for all those who want to be healthy and fit again!
There is no age in which it does not make sense to lose weight!
What can we say? An incredible transformation!
New physical form and fitness = a new life!