A fire station dog passes away and the farewell given to him by his "colleagues" will bring tears to your eyes!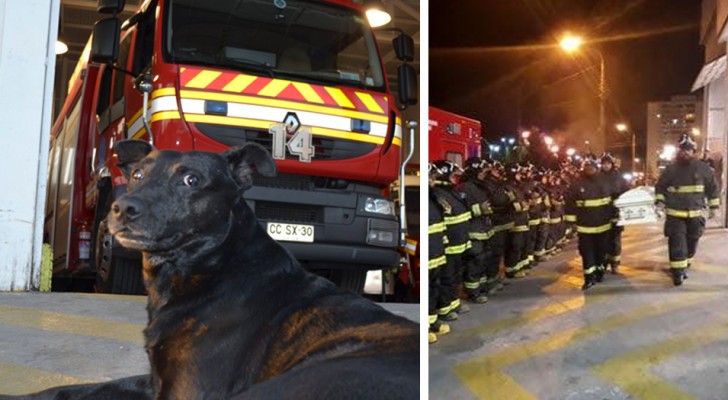 Advertisement
At the fire station in Iquique (Chile), it is a day of mourning because a senior member of the government's Relief Corps has passed away after so many years of service.
This senior member was the sweet and gentle dog Negro, that was a presence that had become an integral part of the family of firefighters who daily put their individual skills and lives on the line in service to their community. 
To honor the work of a dog that had been able to give so much to his fellow "colleagues", they wanted to say goodbye to him with a special ceremony.
via dogsome.net
Advertisement
"It is with great sorrow that we inform you that our beloved Negro left this earth today ..."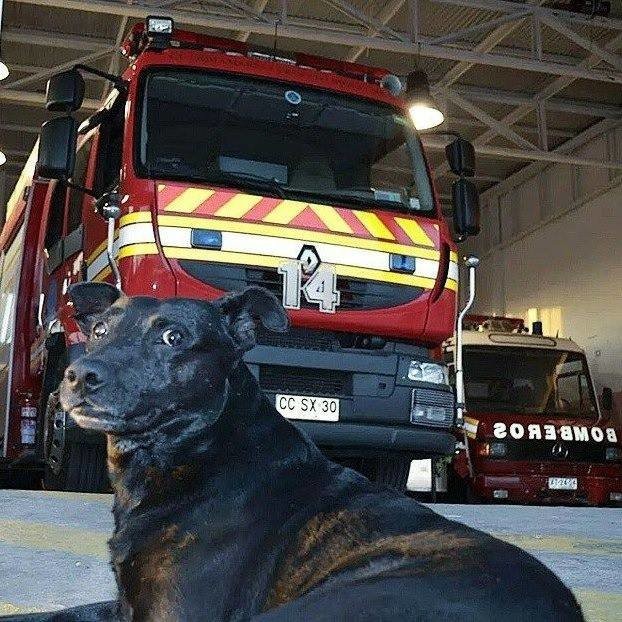 Facebook/Catorce Compañia Guardiamarina Riquelme
It was in this way that the Riquelme of Iquique firefighters announced the passing away of one of its members.
Advertisement
Negro was a dog who with his presence alleviated the stress and strain of so many firefighters struggling with dangerous missions and who cheered everyone up during the moments of waiting.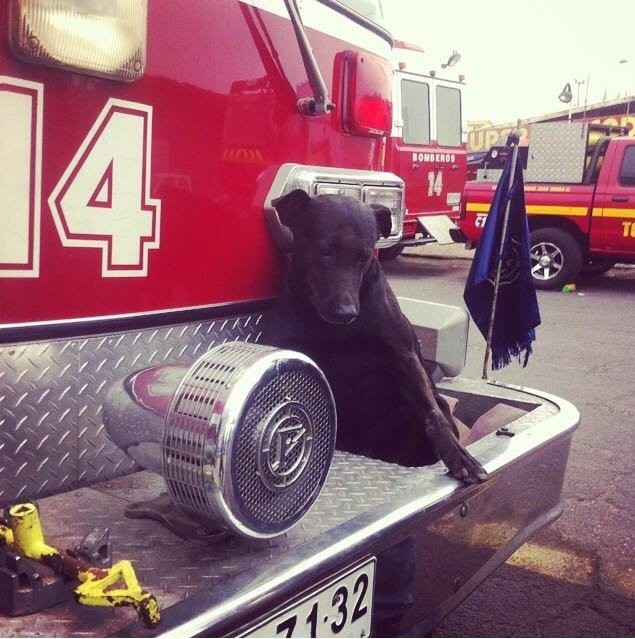 Grateful to have had Negro as a companion for so long, the firefighters decided to say goodbye to him with an official ceremony.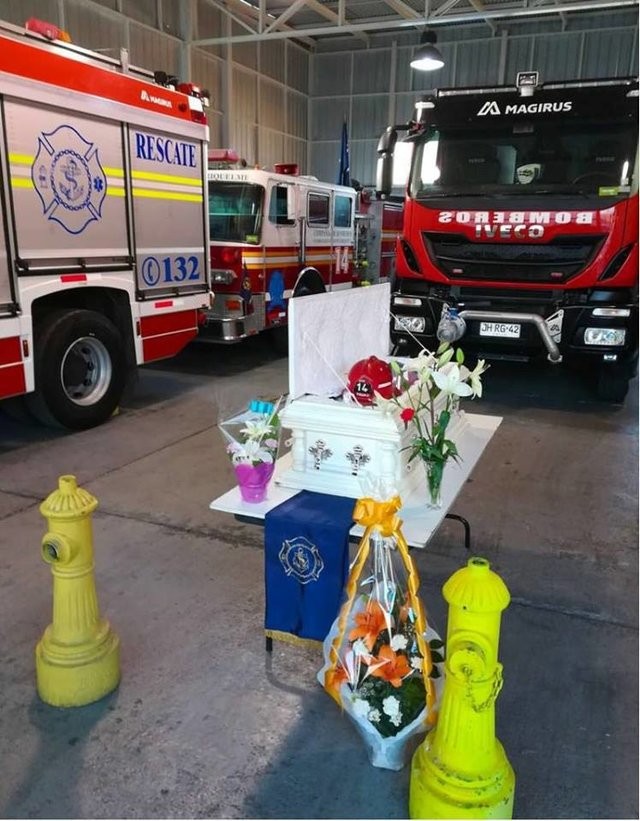 In addition, Negro was awarded the title of "honorary firefighter".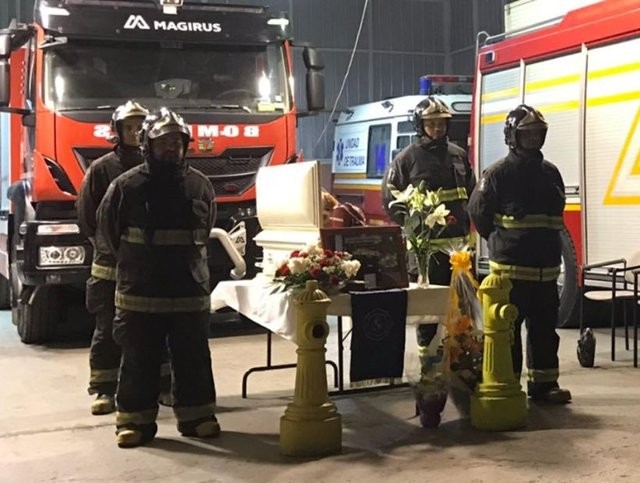 "Negro was one of us. He was an integral part of this family. Everyone loved him and he was admired and respected by all, said captain Jorge Tapia.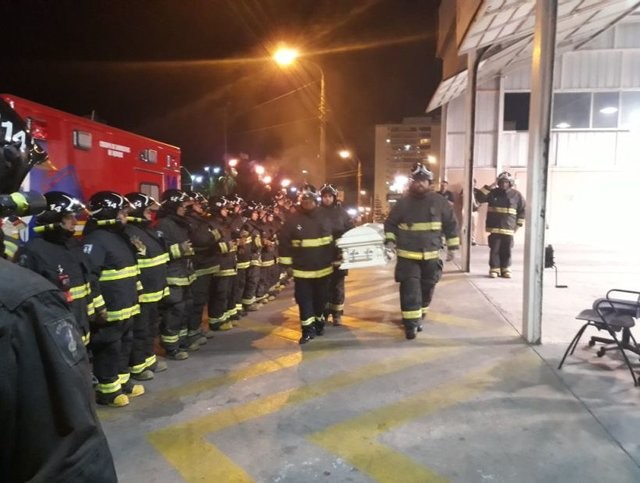 Advertisement
When Negro was carried out of the fire station in his coffin, all the firefighters stood at attention.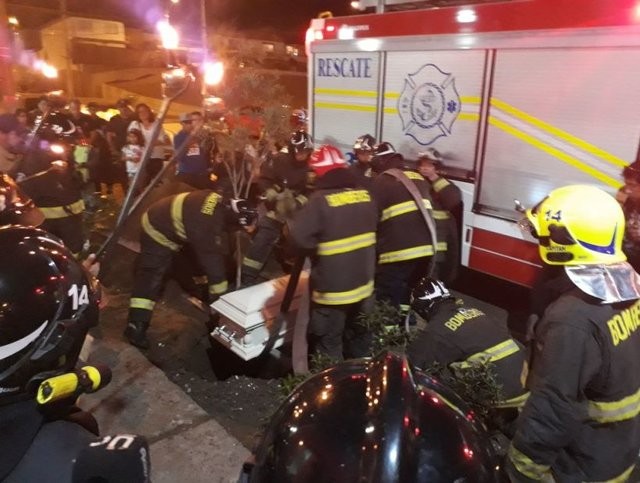 His body was buried in a field adjacent to the fire station and a tree was also planted on the grave site.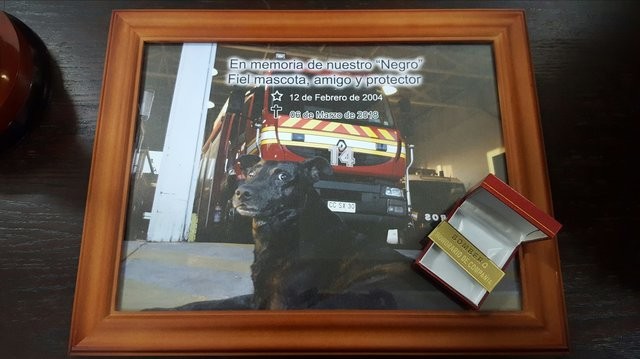 At the fire station, the memory of Negro will remain in all those who knew and loved him and through a commemorative photo with a caption that reads: "In memory of our Negro, a faithful dog, friend, and protector."
Advertisement