22 brilliant solutions for storing and displaying smaller objects!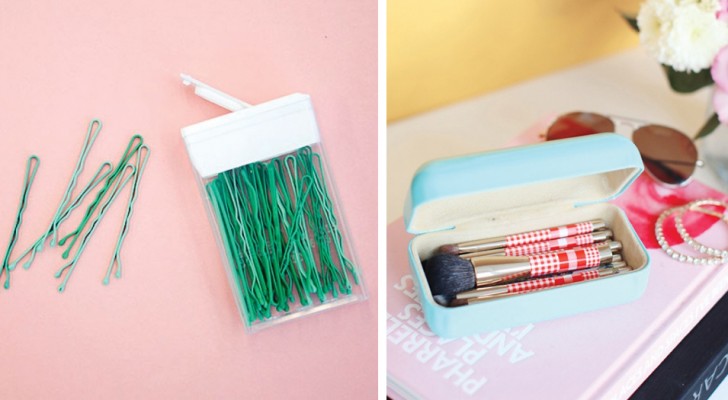 Advertisement
When putting your house in order, you will have noticed that often it is not a problem to find a place for large objects.
The real difficulty is finding a place to keep all the small objects, that can be found in a house, easily accessible and close at hand.
In particular, when it comes to small objects such as necklaces, earrings, and belts being tidy and in order, is almost an obligation. Or else you will always find them all tangled together and unusable!
If you're having trouble finding a place to store and display small items and objects, then here's an article where you can find more than a few ideas!
Advertisement
1. Here's how a simple clothes hanger can accommodate earrings and necklaces.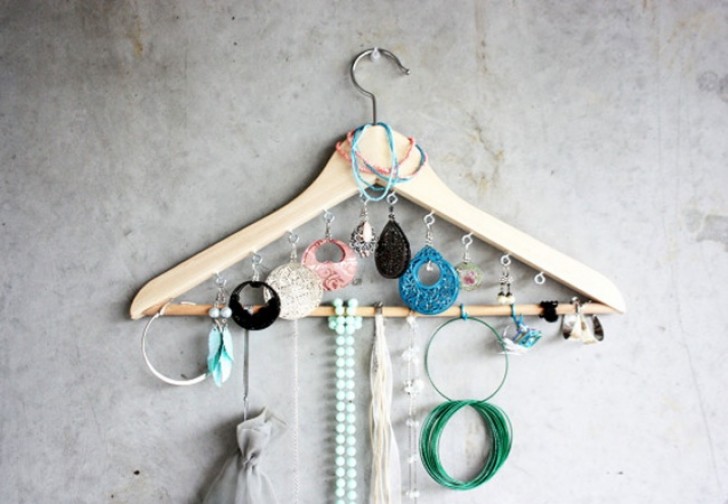 Advertisement
2. Some metal bars (like those used in the kitchen or in the bathroom for towels) are useful for keeping belts, glasses, and hats in order.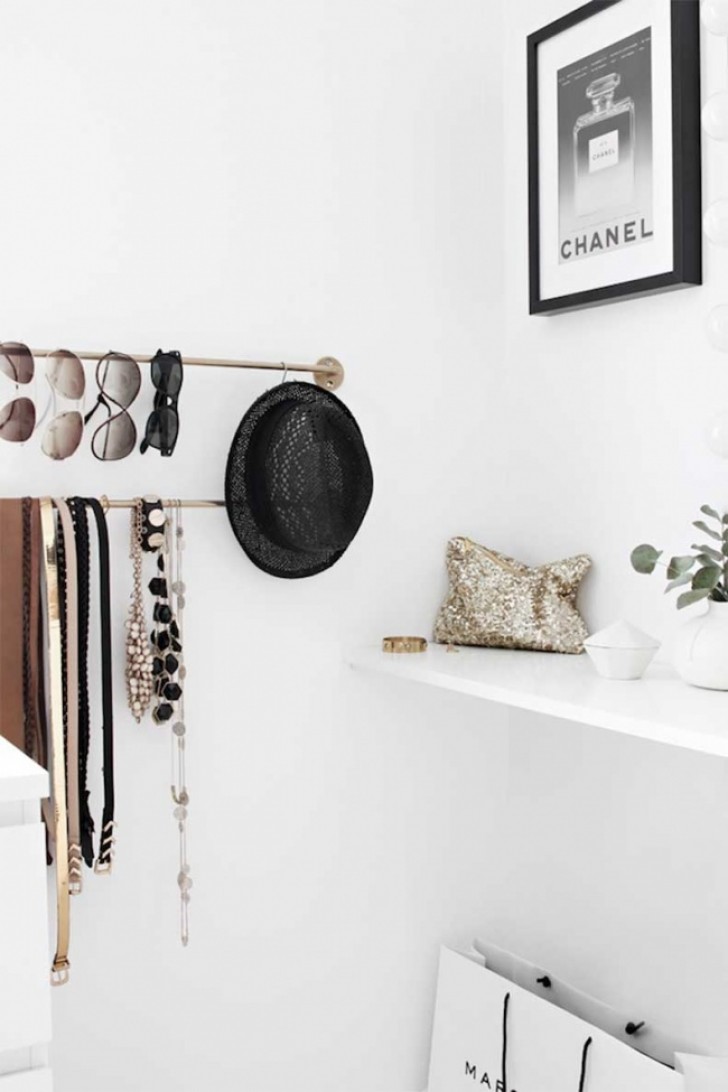 3. If you insert a magnetic board inside a frame, you can use magnets to keep your makeup in order and at your fingertips.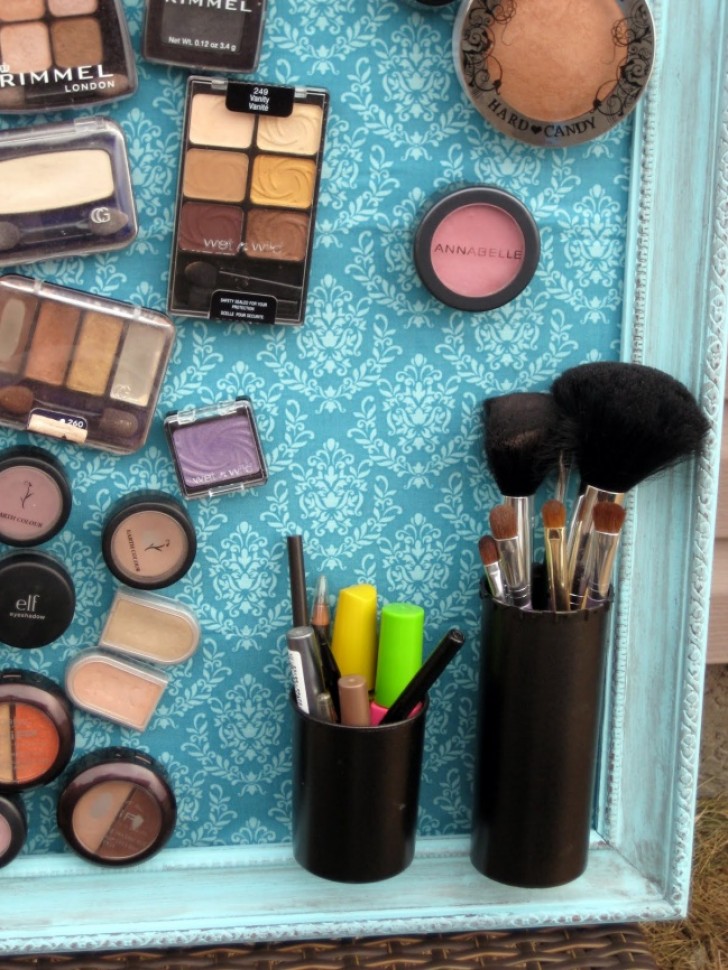 4. Positioned and displayed in this way, personal effects take on the appearance of works of art.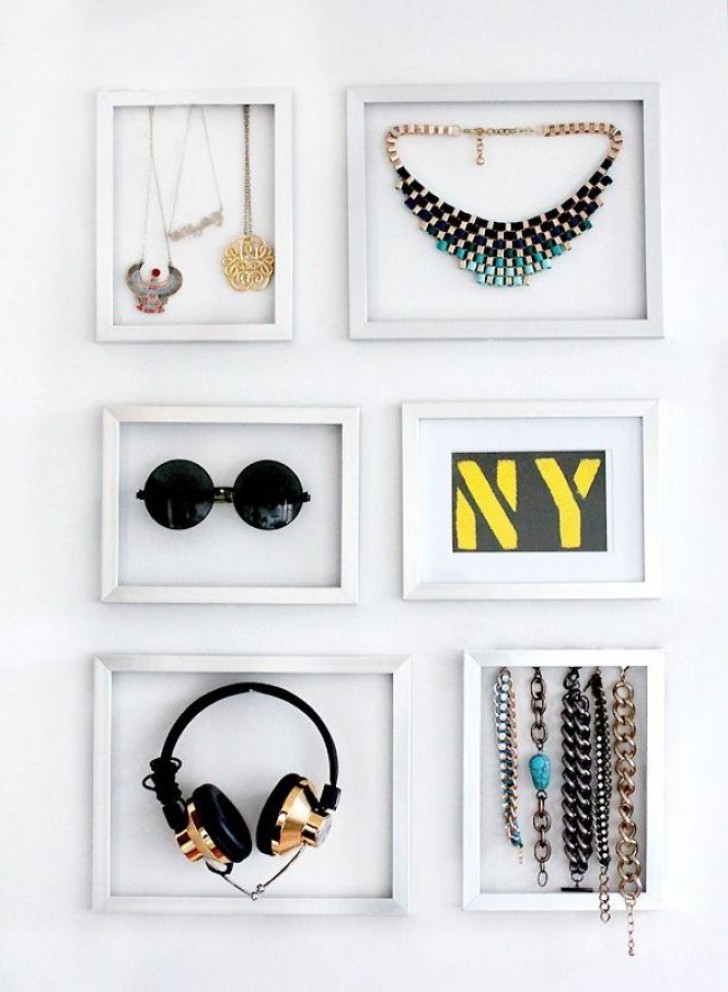 5. These colored jars will keep the objects you use most often in the bathroom in order, as well as putting you in a good mood!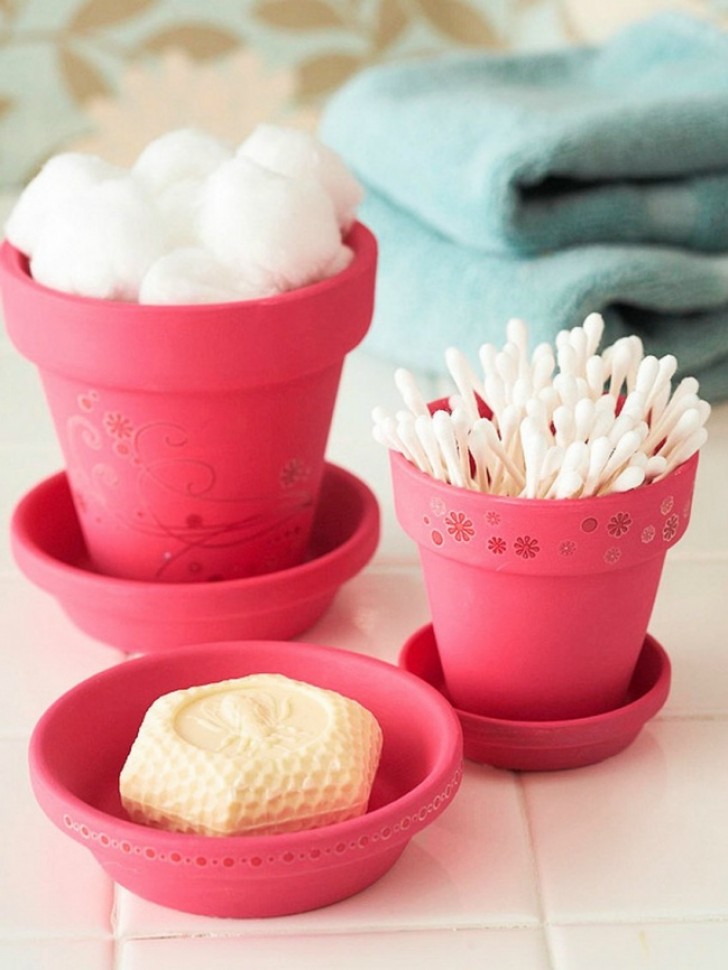 Advertisement
6. A simple wooden slate, a few jars, and some metal rings, and everything you need in the bathroom will be at your fingertips!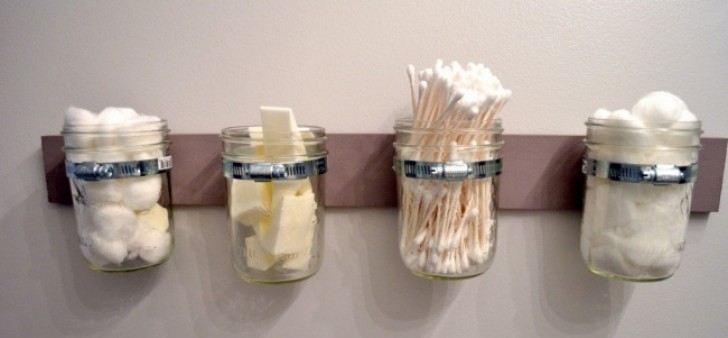 7. A document holder is great for keeping flat iron plates and curling irons in order.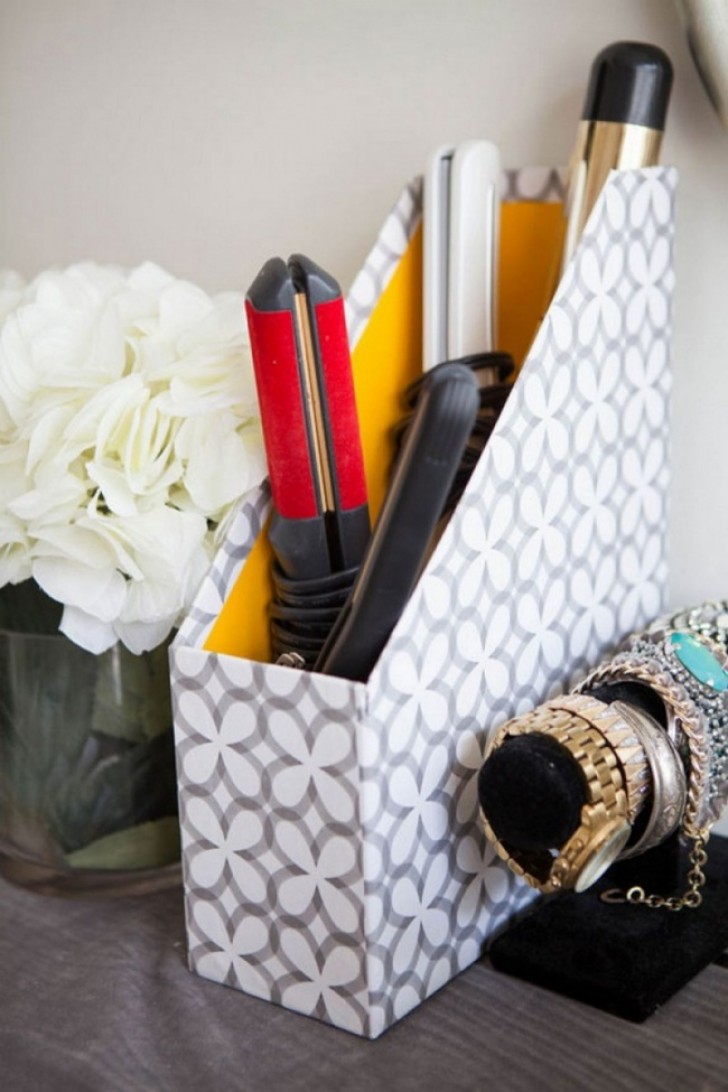 Advertisement
8. There are also objects in the shape of animals for bathroom objects. Aren't they cute?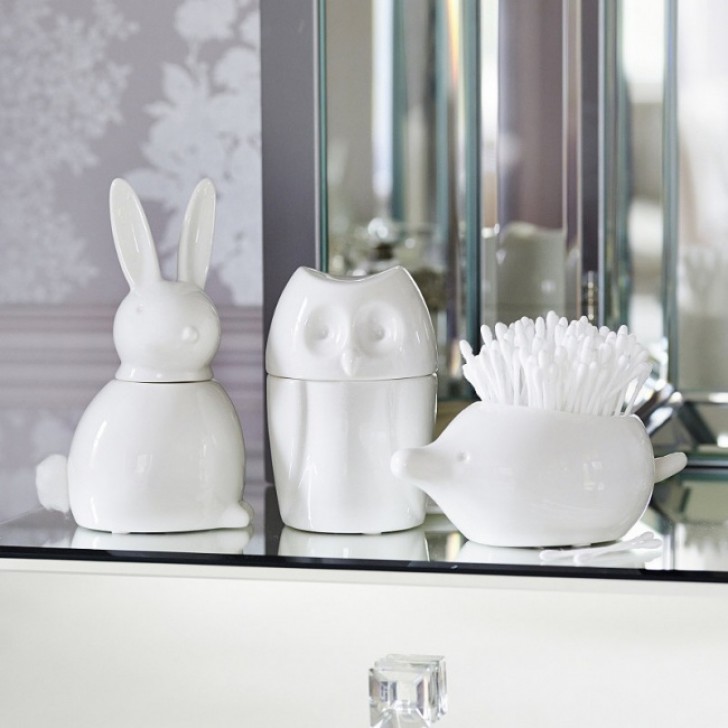 9. If you do not want to hang anything in sight, you can use the inside of cabinet doors.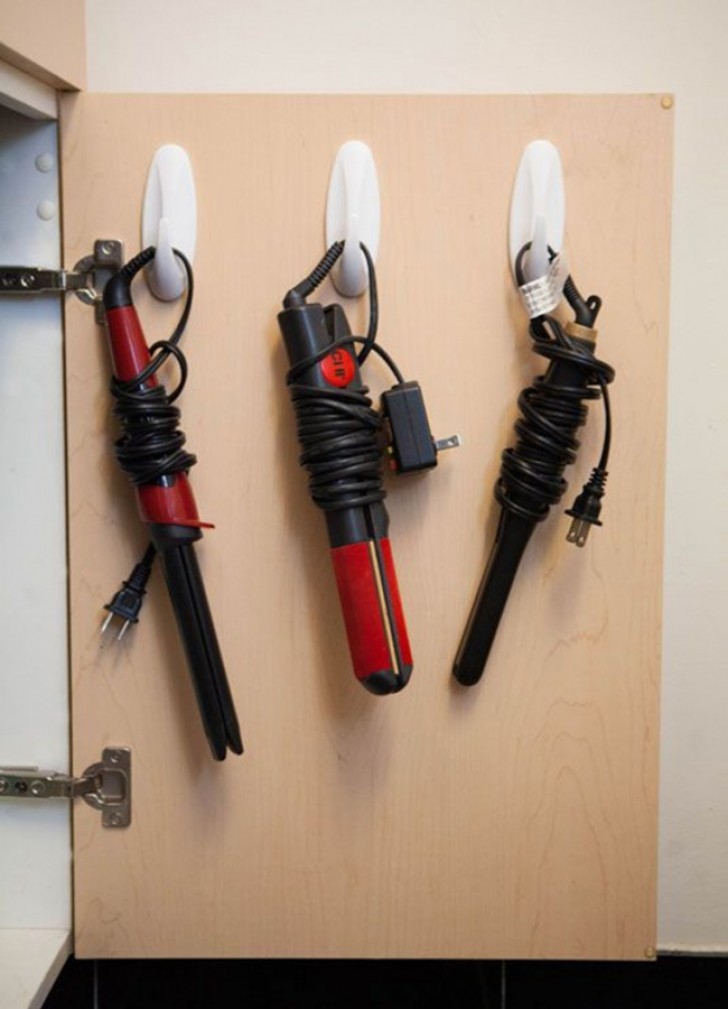 Advertisement
10. A transparent storage hanging bag is also useful for keeping accessories and beauty products in order and handy.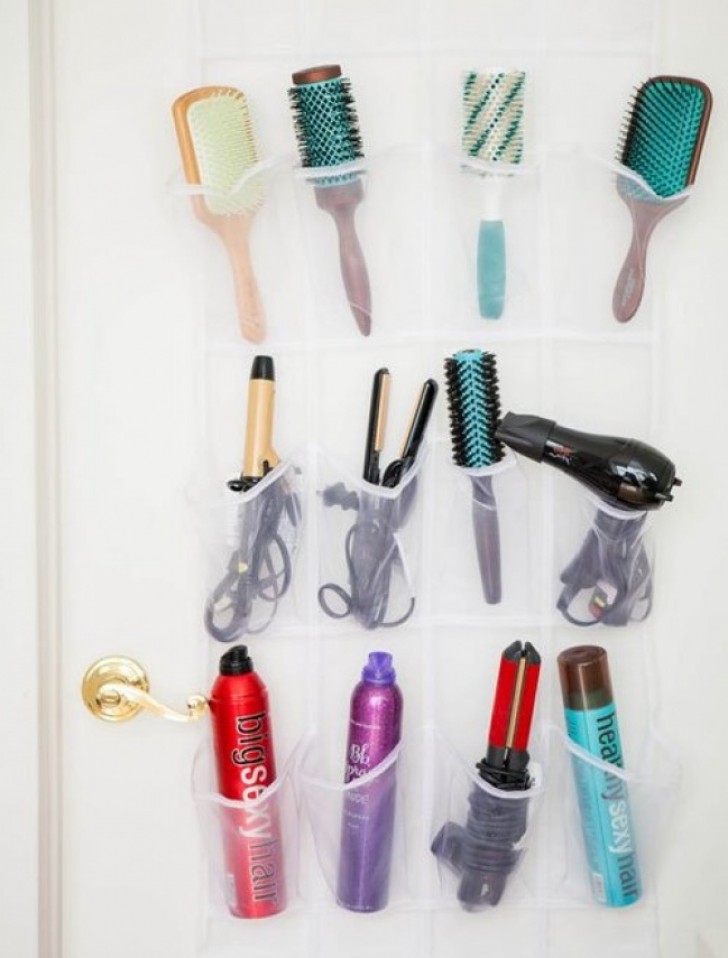 11. Here's how an old eyeglass case can be useful for storing your makeup brushes.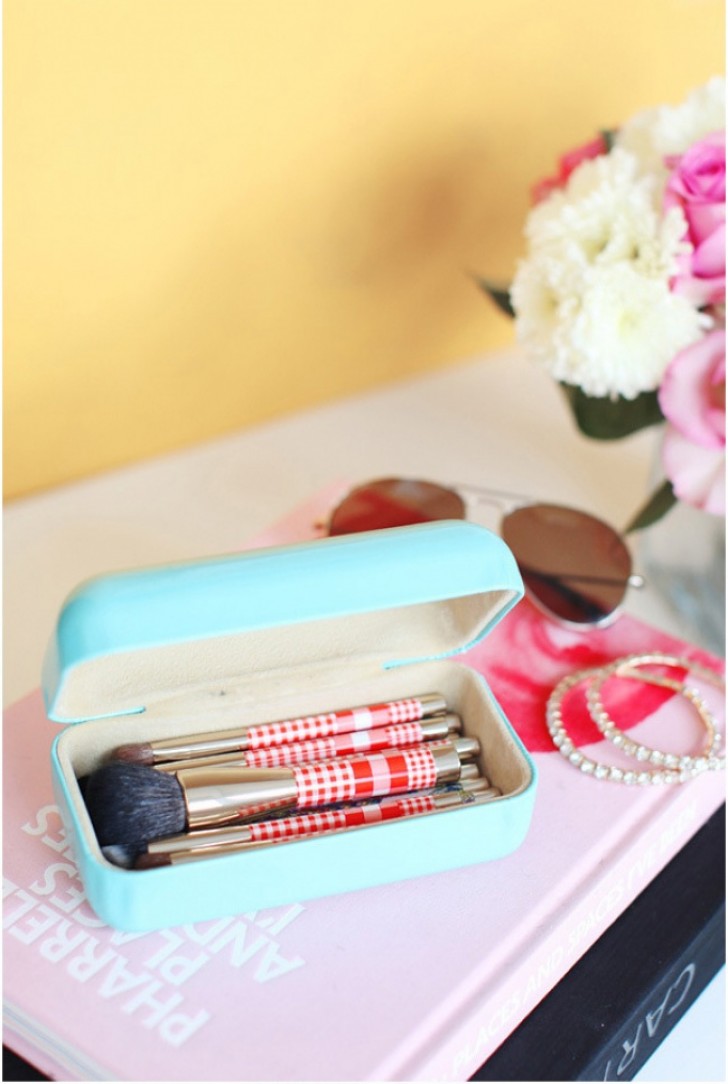 Advertisement
12. Did you know that you can make a makeup brush case at home? All you need is a bamboo or wicker table mat and an elastic band.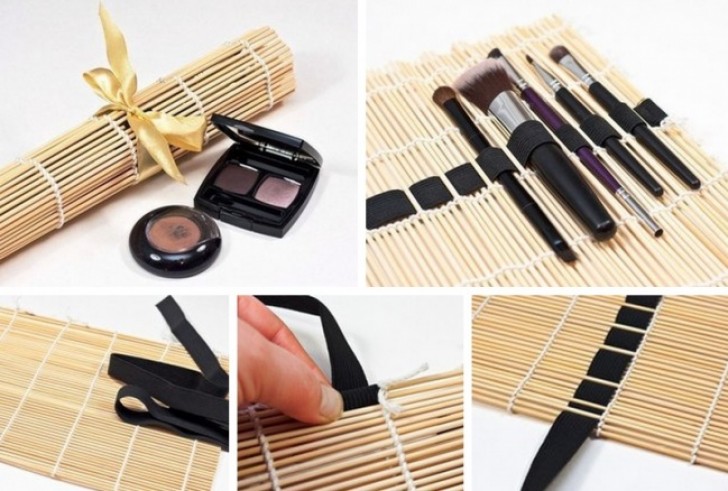 13. Do you want to stop losing your bobby pins? Just insert the bobby pins into an empty candy box.
Advertisement
14. Using an old wine glass, you can add a touch of elegance to your bathroom.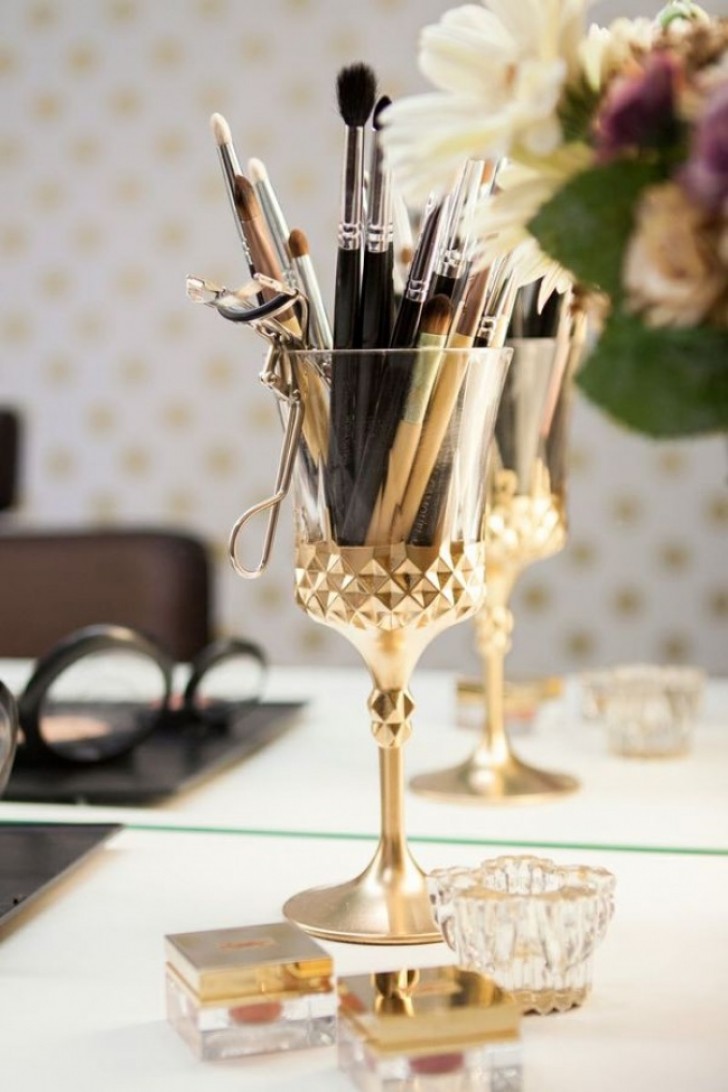 15. If your hats are so beautiful that they are worth seeing, then hang them on a nail here and there on a wall.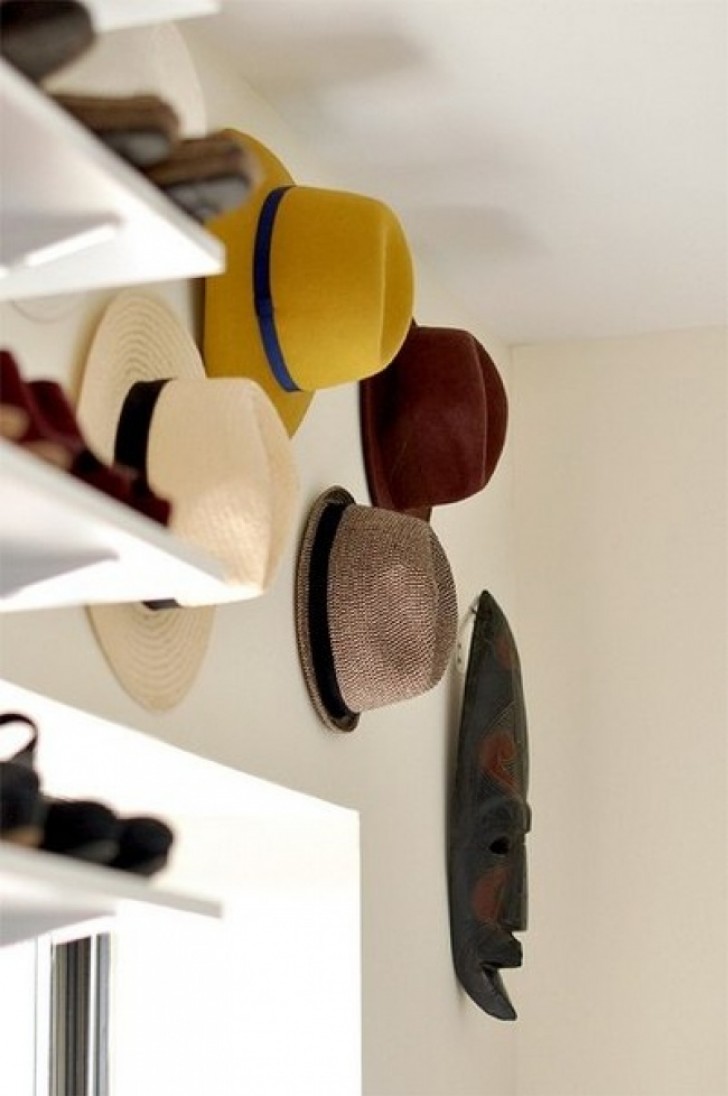 Advertisement
16. Here is how magnetic metal bars can keep common metal objects in order.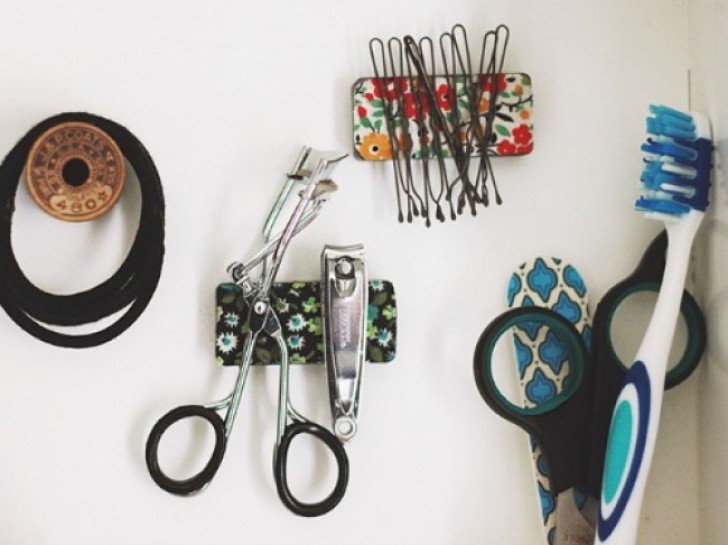 17. Do you recognize it? It's a simple ice tray!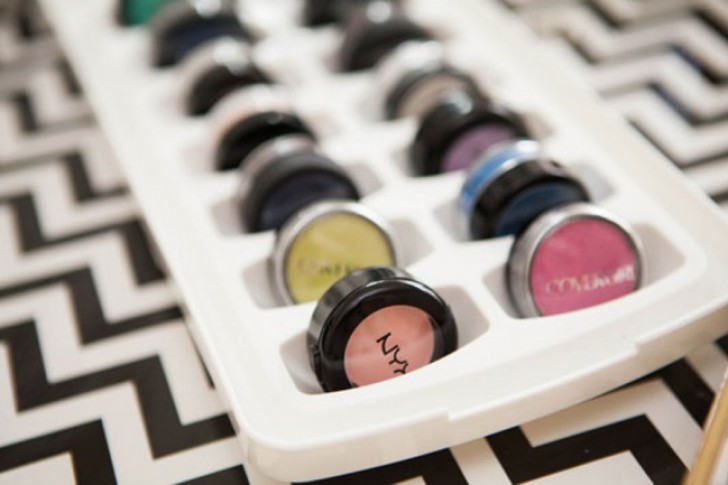 18. Office containers are also excellent for storing beauty products, make-up, and accessories.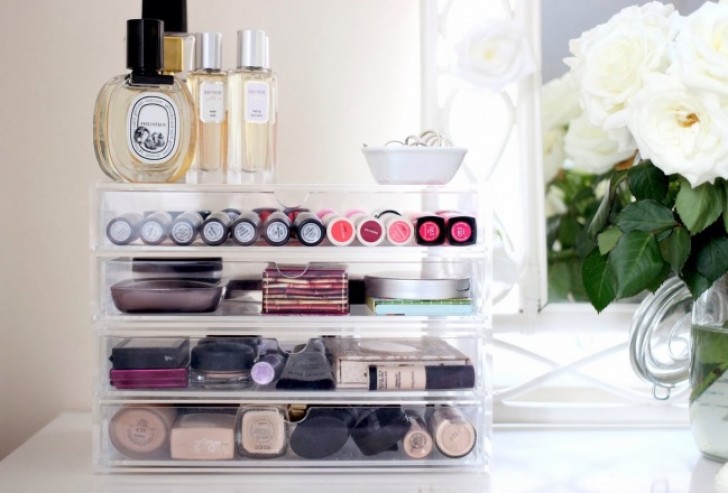 19. Metal lids with a magnet attached on the back can hold paperclips, hairpins, and other metal objects.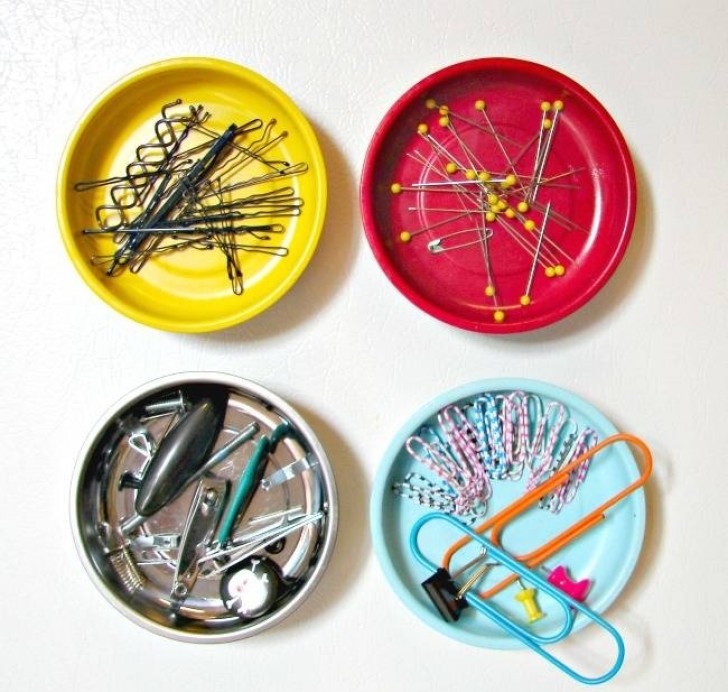 20. A work of art created with hats.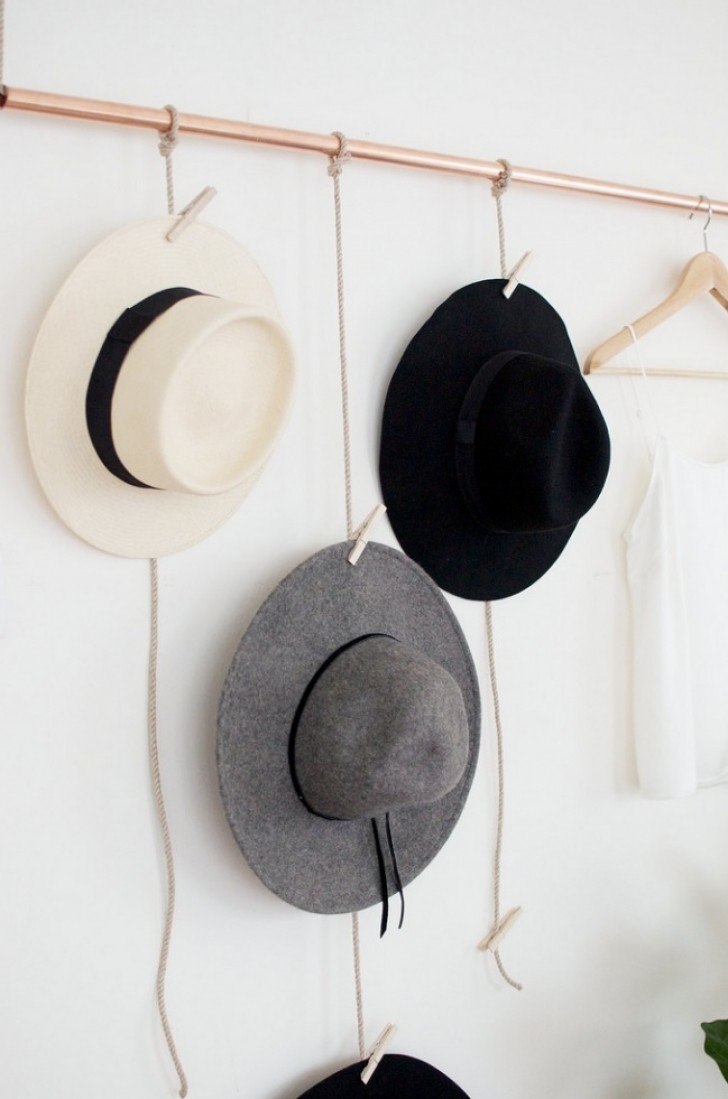 21. Why not use fruit and dessert baskets to store and display objects?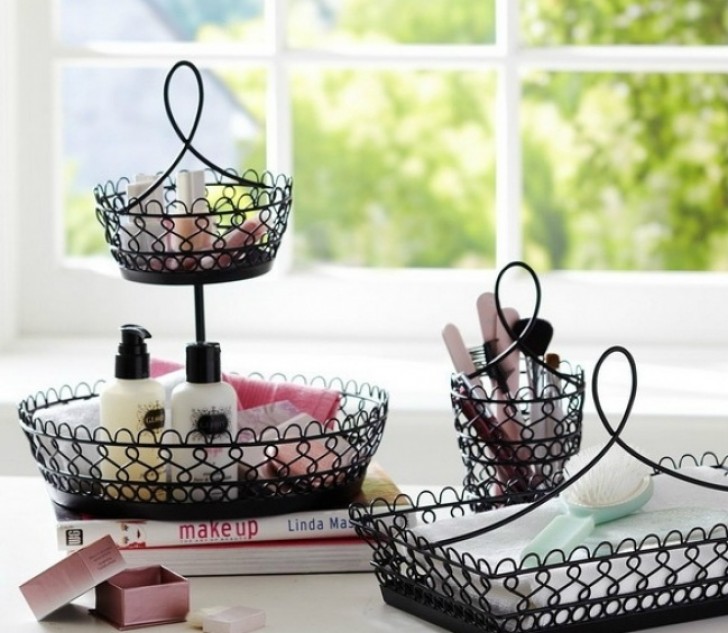 22. Take advantage of the interior of doors on furniture to hang and display longer necklaces.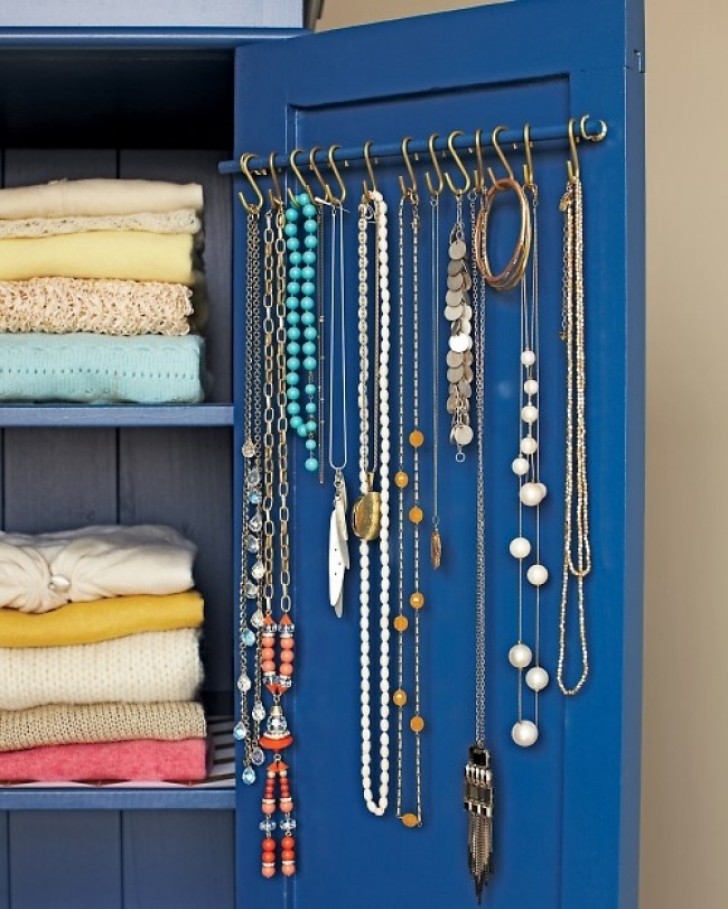 Advertisement