13 beautiful creations with cutlery that are easy to replicate
Advertisement
Are you the owner of a hotel or restaurant? Do you have to organize a dinner or a party and you have no idea how to decorate the room and embellish the table?
After seeing the beauty and elegance of the creations that have been produced with ordinary cutlery, you will not be able to resist the temptation to try to replicate at least one of these cutlery art designs!
It's true, some are a bit more complex, but when we look at some others, we see that they can be easily achieved by a careful arrangement of forks and spoons to create shapes and patterns that can really attract attention and deliver an original visual effect!
Advertisement
Use forks to created the fronds, knives for the trunk and tiny teaspoons as coconuts! This is how this elegant palm tree was made!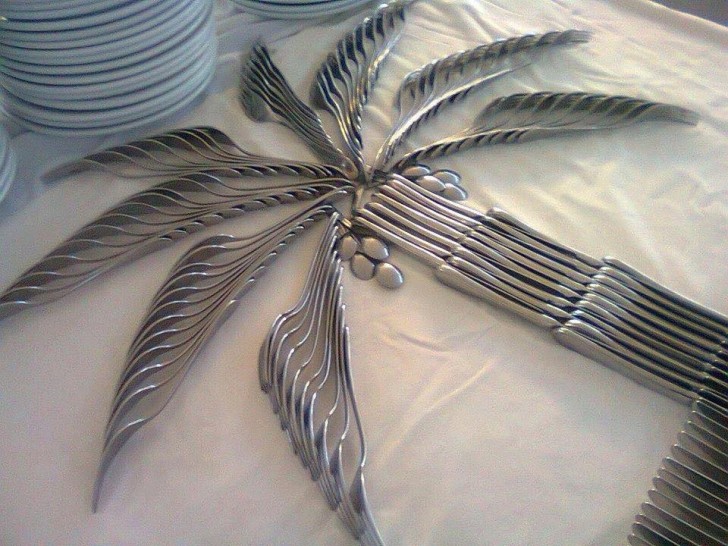 For the table with sweets and desserts at a wedding, this simple decoration is perfect!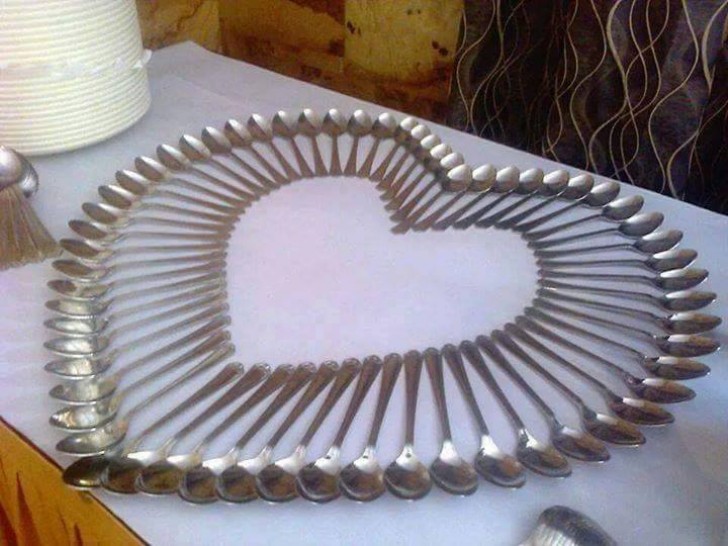 Advertisement
A different but very effective table "centerpiece".
Another way to create the shape of a heart.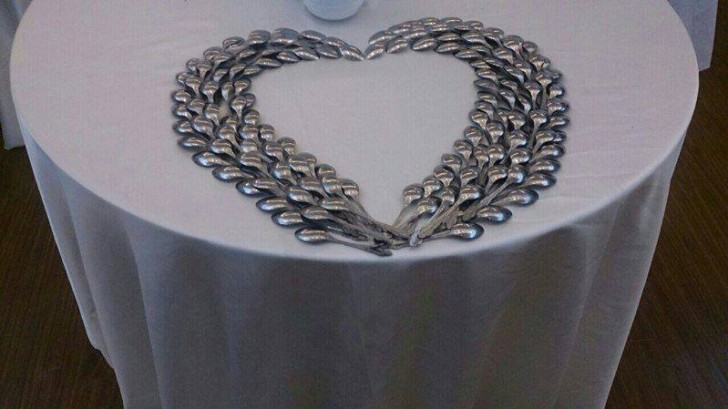 A helix design made with forks!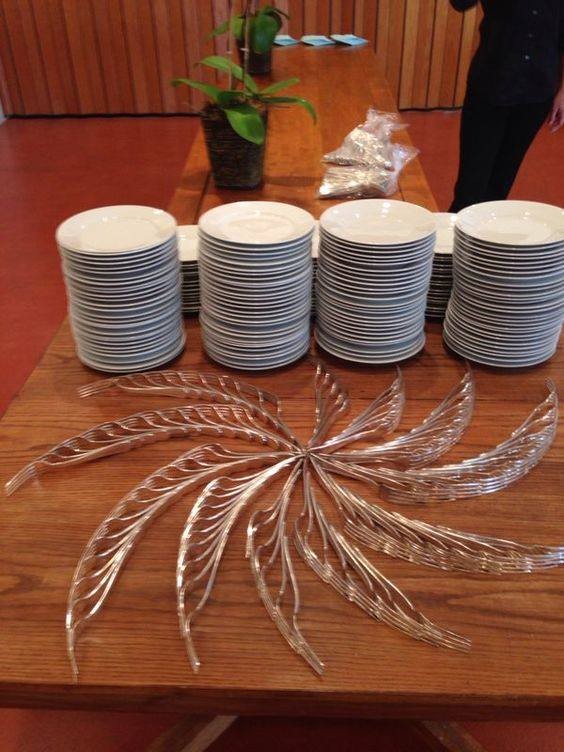 Advertisement
An advanced level but ... What a show!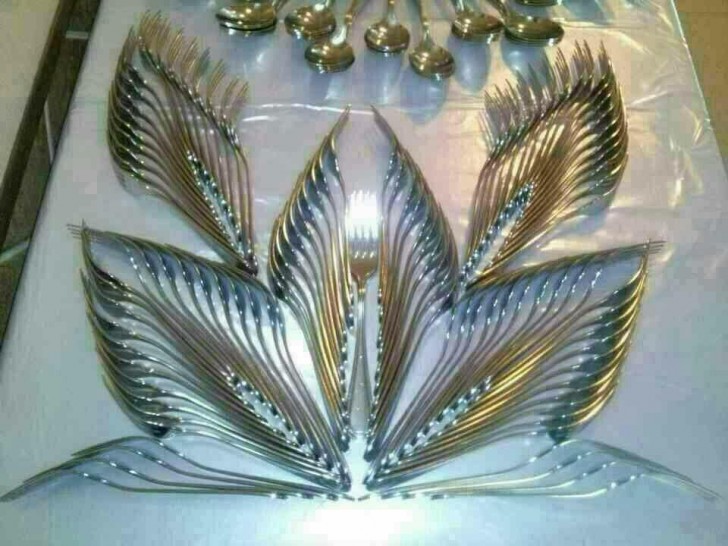 Self-service has never looked so inviting.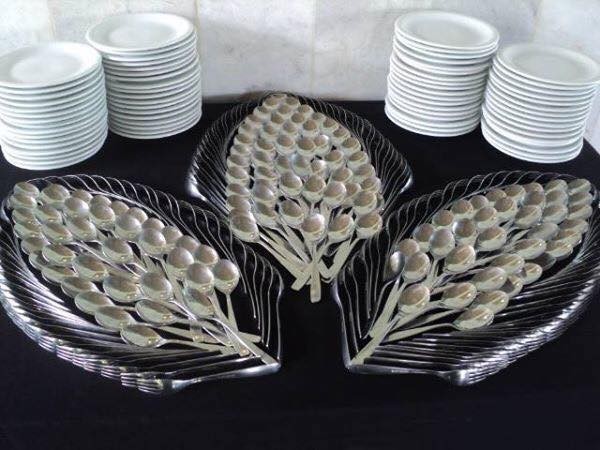 Advertisement
With cutlery, you can also create motifs similar to mandalas!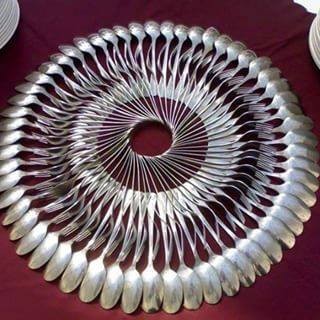 This composition creates not one but two forms at the same time!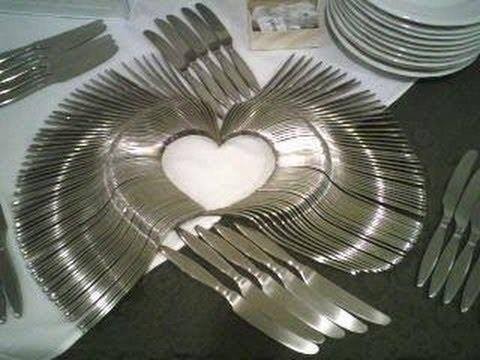 Advertisement
A cutlery design composition that deserves to be photographed!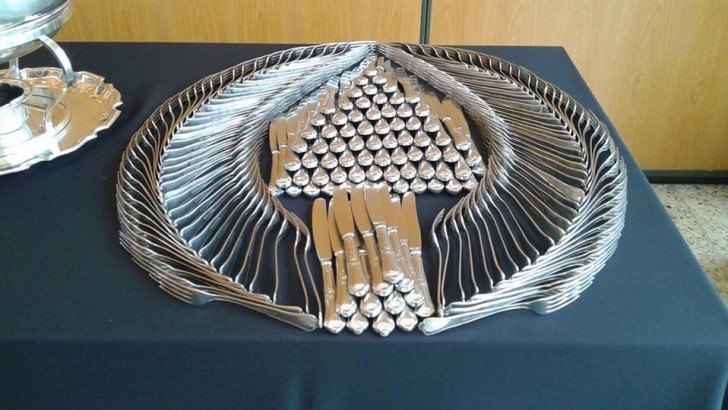 This swan made of teaspoons is no less worthy of a photograph!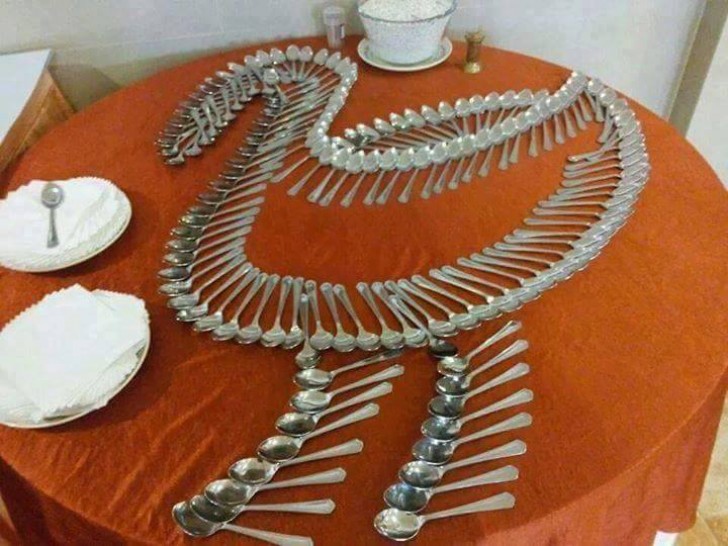 These cutlery compositions are so well arranged that probably nobody wants to move them!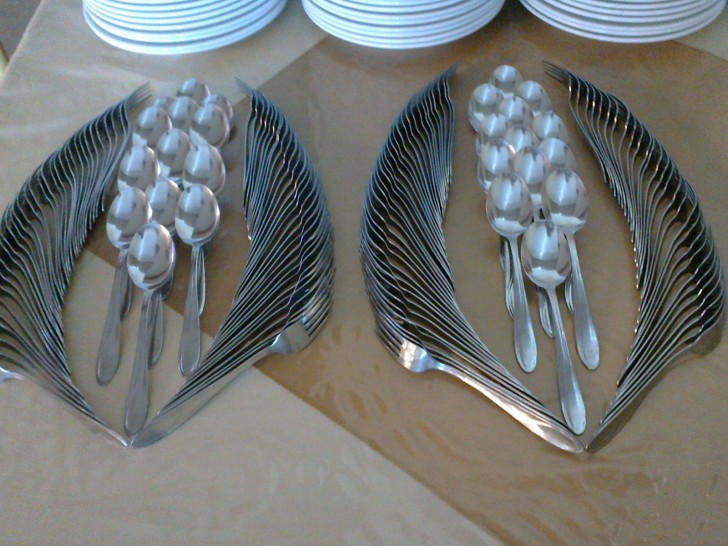 But in the end, the dessert should be eaten ... So just take a photo to remember the composition and then do not hesitate to make use of that cutlery!