23 shamelessly fortunate people whose stories deserve to be told
When you're so lucky that even throwing the knife incorrectly --- you hit the target anyway --- with the handle!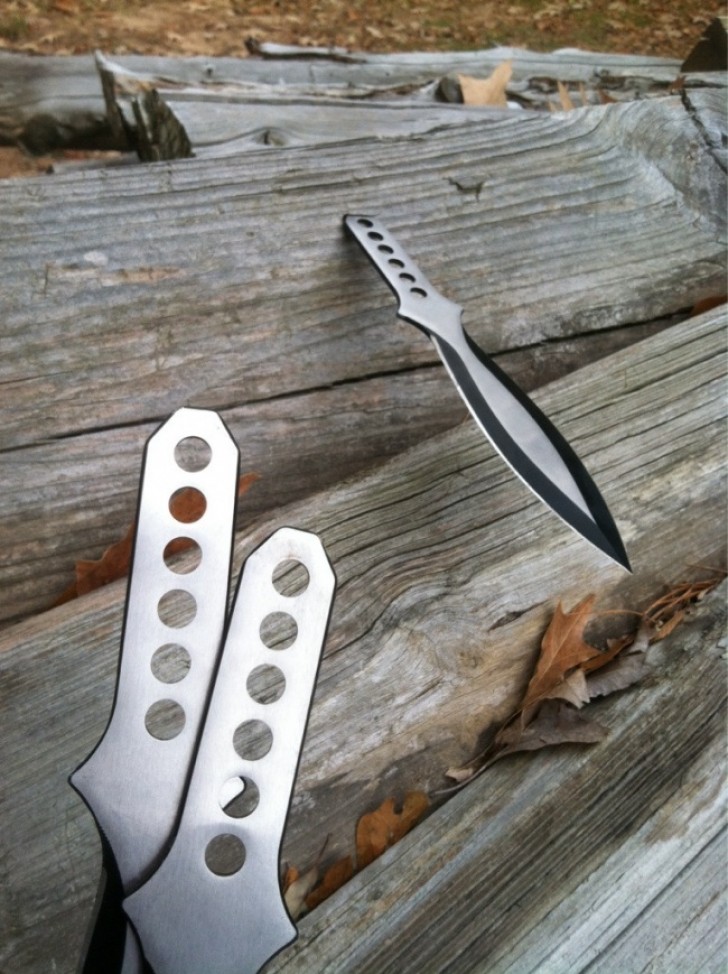 Two palindrome tickets for two different buses on the same day!
A shark bit her, but fortunately for some reason, it stopped, released her, and swam away ...
Two ice cream cones in one package!
This car missed being smashed literally by a hair ...
Generosity has no limit!
Four-leaf clover did you say? Ha ha ha!
In such situations, you just have to believe that Lady Luck is holding your hand!
It seems that this tree took some measurements before falling!
The nail passed between his toes and the man was not injured and felt nothing ...
The bird hid the license plate just as the police were fining the car as it drove pass!
When you find a hidden drawer of treasure in an antique dresser you bought at a second-hand market ...
"I found this hidden hatch during the renovation of my house ... Bingo!"
Double banana.
"I won! I won! I won!"
A really great choice of a seating place on an airplane.
An ice cream cone and a half, thank you!
Here is a REAL onion ring.
This car went through the guardrail and ended up on the edge of the cliff.
We know that luck favors children ...
Today our boss wanted to reward us for our work ... Too bad that all the others were absent because they decided to take a long bridge holiday! :)
"I saw a rocket from the airplane window."
No trace of the seed ... Wow!