17 items of clothing that will certainly turn heads as you walk down the street
1. Everyone at the party will be envious of this shirt!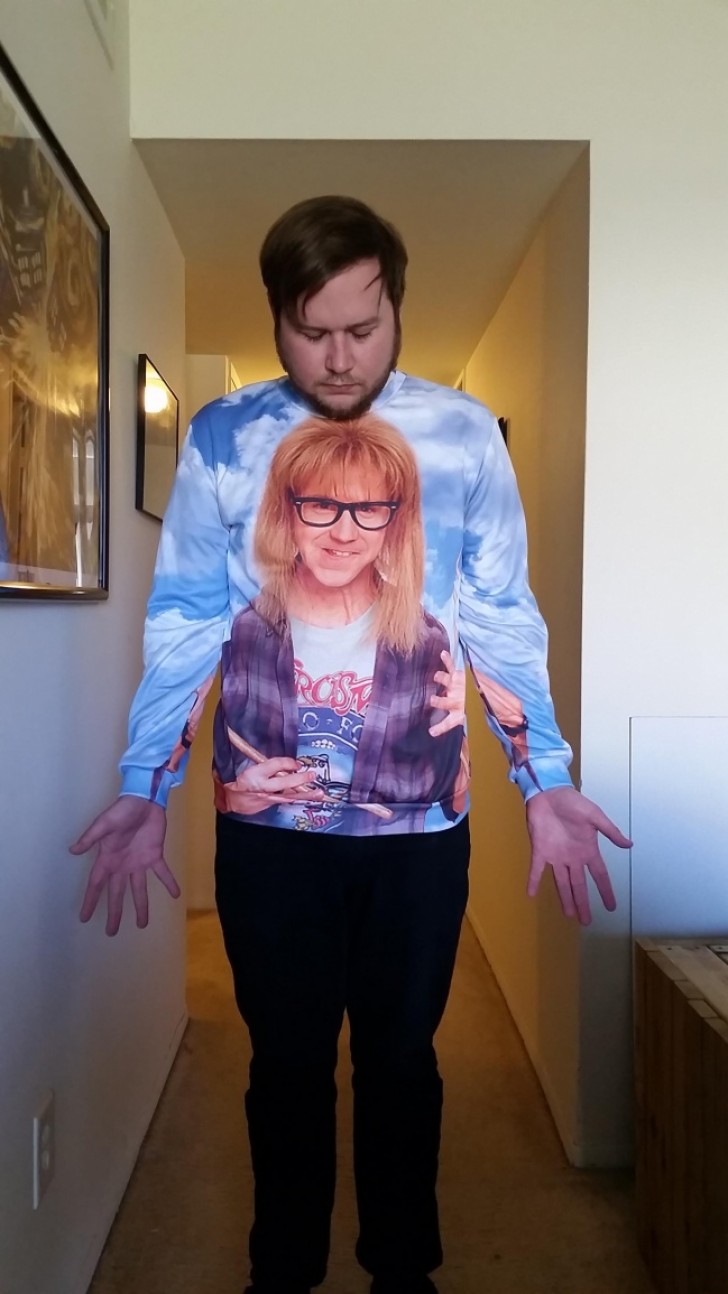 2. When one brain is not enough for you ...
3. Softness and brutality at the same time ...
4. To be sensual in every situation ...
5. Do you want to put your safety at risk walking on six high heels?
6. "And they are also waterproof and easy to clean ..."
7. Why settle for just one type of fabric?
8. Maybe you will scare someone, but you will certainly get yourself noticed!
9. Trendy and disturbing at the same time ...
10. A very sober costume
11. If you are a person who suffers a lot from the cold, it's perfect!
12. And what would happen if you had to close the windows?
13. From pants to shorts ... with these tracksuit bottoms!
14. Yes! I want this one ...
15. Who knows what the rest of the menu offers ...
16. With this jacket you will never feel alone!
17. Who said that housecleaning is not funny?