35 objects that will make you say "Why don't I own this yet?"
A calendar to remind the forgetful when was the last time they fed the fish.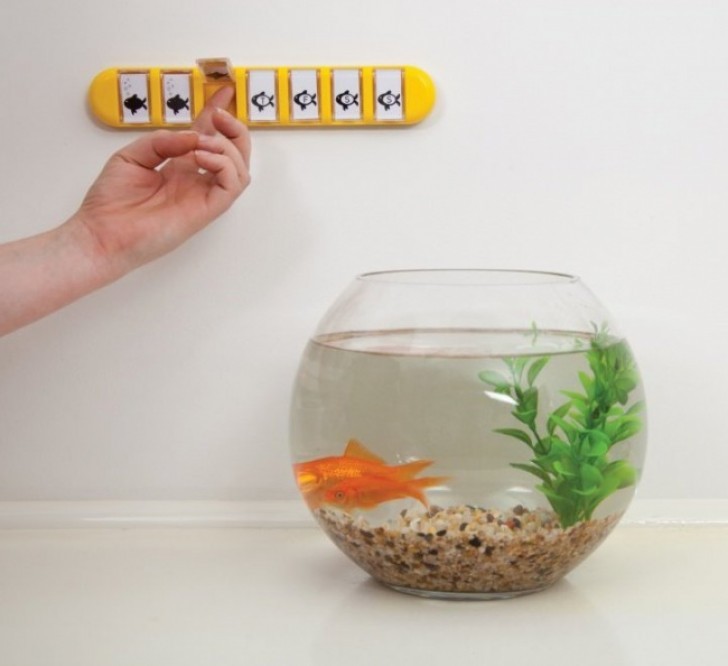 A cutting board that also serves as a convenient container for pouring food into pots and pans.
Cookie cutters for alternative biscuits.
A special mold to create skull-shaped eggs.
Transparent stickers to take notes on books that you should not or cannot write in!
Salt and pepper shaped batteries (you can also see the "charge" level!).
A very practical "Digital Spoon Scale".
A handheld portable toaster!
Cloud-shaped flower pot irrigation system.
The lamp that "pours" light.
A shoulder strap for an injured arm that also explains the dynamics of the accident!
A sink plug in the form of goldfish.
A whale-shaped colander.
Rocking chair with a baby crib and a chair for mum.
Cupcake molds shaped like pants.
A Polaroid camera shaped toilet roll holder!
A truck-shaped taco holder
This gun shoots sauces.
A spoon holder for pots.
A flexible mold for desserts.
A watermelon and melon slicer!
A wall light that looks like a corner of the wallpaper is peeling!
A specific fork to be used with spaghetti.
Lego-shaped molds for candies and chocolates.
Cute hedgehog-shaped container for cotton swabs.
Attachable spout to easily pour liquids.
A dinosaur-shaped serving platter (its short arms keep it from grabbing your cookies and crackers!).
A tea infuser in the shape of a manatee.
Salt and pepper shakers that look like snow globes.
Laser beam lamp.
Chemistry lab spice and oil rack.
A fake ice cream cone doorstop.
Lamp with a lovely play of shadows.
"Honey I'm Home" key holder.
Magic wand salt and pepper shakers.