23 images of incredible power that will not leave you indifferent
1. The first day at the beach is always a day to remember!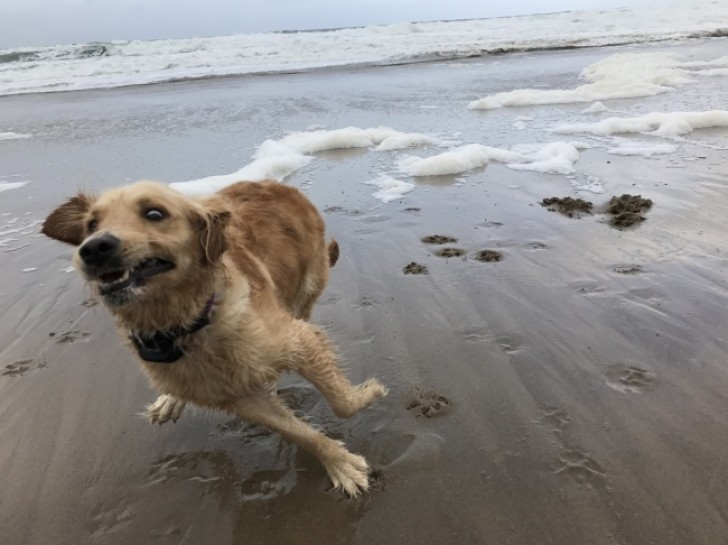 2. "My grandfather when he meets his navy commander for the first time in a long time."
3. She wanted an "adult" size drink for her sixth birthday!
4. To wake up after 42 days of being in a coma with an irresistible desire for fast food ... Here are eyes that shine with true happiness!
5. Somewhere on an Indian highway --- two elephants briefly greet and say goodbye to each other, before being separated forever as they go to work for human beings.
6. This cat is simply entranced by the speed with which things move outside the car window!
7. "I lost a friend who had been close to me for 12 years last night because of cancer. This is the last image I took of him before he was put to sleep."
8. "My son suffers from a very rare disease. But, yesterday, as he left the hospital after his treatment, he amazed us with this super-cool pose!"
9. "Spending the day doing chemo was not exactly what I was expecting for my 21st birthday ... But hey! I arrived at 21 years! If I'm here when I am 22, I will not complain!"
10. "My son as he sees snow for the first time!"
11. Empowering each other ...
12. A 97-year-old woman as she finally receives her high school diploma that was not able to get when she was young!
13. "We got engaged officially last night. My knees are trembling with emotion!"
14. "My two-month-old baby girl slept for a full eight and a half hours last night! Here she is as she wakes up ... she is as rested as I am!"
15. This man carried his disabled twin throughout the entire race. Here they are together as they cross the finish line!
16. The older brother looks at his little brother in astonishment as he gives his first kiss to a little girl on his birthday!
17. "My daughter and our cat must always have a point of contact when they sleep, today it is foot to foot!"
18. "Our dog was unhappy with wearing a cone, fortunately, someone helped him."
19. "This is also what makes America great!"
20. This dog has been brought back to an animal shelter. It is too sad to even walk ...
21. When she returns home from a long day at school and has had a bad day, she embraces her best friend.
22. Here is joy without limits!
23. My 93-year-old great-grandmother in front of her first video chat!