18 jokes played on friends and colleagues that you should take note of immediately!
A friend of ours loves to go bowling so we thought to surprise him with a little makeover of his bedroom!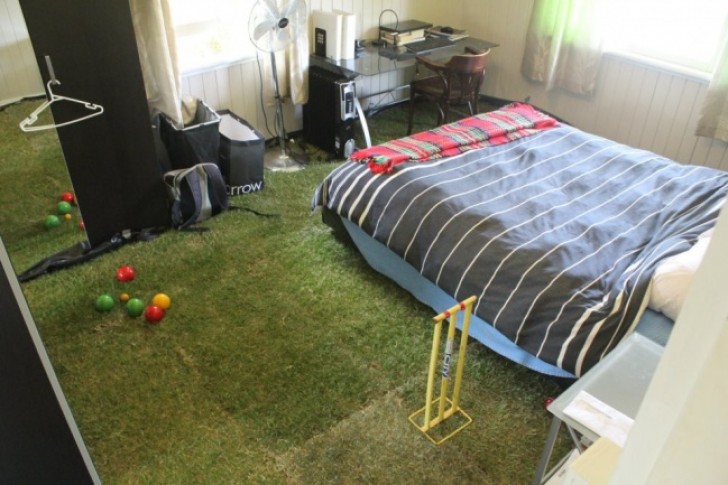 Return from vacation and finding all your personal belongings in the office enclosed in aluminum foil ... What nice colleagues!
My colleague loves Robert Pattinson so during one of her business trips, I reorganized her workstation to make her happy!
Dozens of plastic cups full of water! I played this practical joke on my super tidy roommate and it was a great success!
This child could not wait to play this joke on his dentist!
Two doors of the same building located 150 yards away (150 meters) and both signs point to a broken door --- but it is an April Fools joke!
I made my uncle believe I had smashed his TV monitor while he was on vacation ... Despicable me!
This is a practical joke that could cause a heart attack!
There was a "war of jokes" in the office and the author of this joke wins the first prize if only for the commitment shown!
When you want to trigger pure panic among colleagues ...
Also here, is another rather unusual return from vacation joke!
The movie "IT" is back in the movie theaters and someone immediately thought of making the return home a thrilling experience!
"This printer can be activated with voice commands" ... The care with which this instruction sheet has been prepared for an April Fools joke is diabolic!
"I bought you this to make you feel better ... Then I remembered that your diet!"
Someone has been made the cup he always uses to drink tea at work disappear ...
The "Mystery" books section in this library is brilliant!
You need wasabi but you only have pistachio ice cream? All you need to do is find the right container!
My wife asked me to divide her sandwich into two parts --- here it is!