20+ photos of cats doing the type of things cat owners are well acquainted with!
A bad day.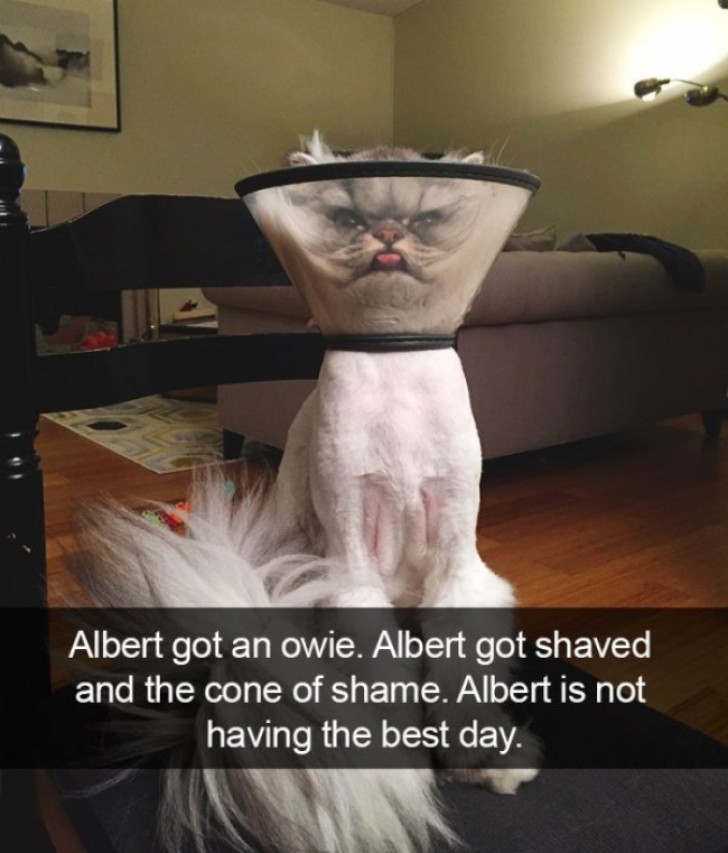 Very interesting ... what do they see under the lampshade besides the lightbulb?
Next stop, Camelot!
You will not pass easily.
Impressive!
My cat is actually a little man hiding in a cat suit ...
Even enemies come together for protection when it comes to committing serious crimes!
I just wanted to look at the world upside down ...
He was afraid of never seeing his favorite blanket again!
Cats always find the most absurd places to relax, don't you think so too?
"What are you doing?"
We all know that being on a diet is not easy at all!
Here is how to face the difficulties of life!
Cats are experts at doing senseless things ...
This cat seems to be saying, "I know very well what you have done and I'm giving you a chance to tell me!"
Boo! Did I scare you?
As is the owner so is the cat!
But there is another me in that picture!
How many times do I have to tell you to knock before entering?
Today he decided to be a vegetable ...
The secret life of animals ...
When your parents inform you that there will soon be a family dinner ...
Today, the cat has taken command of the TV remote control ...
The royal sphinx!
Real cats do not watch the explosions!