19 inventions you will find to be indispensable in your life
1. Olive oil, salt, and pepper, all at your fingertips!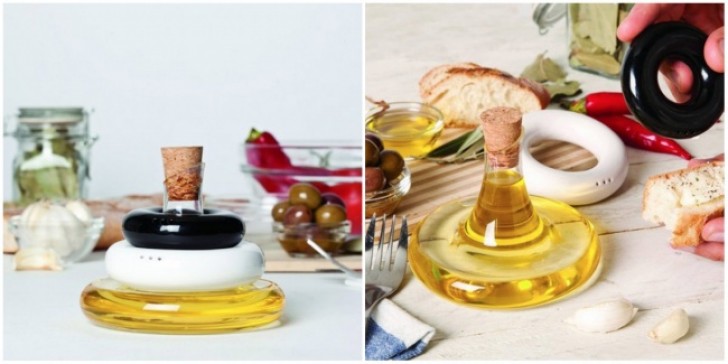 2. Peeling a pineapple has never been so easy ... and rewarding!
3. These transparent gel cleaning compound sponges eliminate dust and dirt in unreachable places.
4. These USB keys have an external indicator that shows the available memory capacity.
5. A bicycle-shaped pizza cutter!
6. Slippers with LED lights! No more bumping into sharp edges and door jambs!
7. Bicycle-stroller: for mom's sports activity and the baby's comfort and safety.
8. A cutting board that also is a glass holder. Brilliant!
9. A cup with a double bottom --- no more stained tablecloths!
10. A planter for all types of balconies.
11. Benches equipped with a crank so no one has to sit on a wet bench.
12. A heating platform that connects to your smartphone.
13. A brush that makes it easy to eliminate accumulated fallen hair.
14. A bedside table which becomes a handy and convenient breakfast tray.
15. A cutting board with a built-in scale.
16. Containers with a programmed opening time to eliminate temptations or to keep objects safe.
17. A bilateral keyboard for smartphones.
18. A special bag that allows you to boil and drain foods easily.
19. A candle that can be used again and again ...