She had been her babysitter for only two weeks; this girl's gesture has moved the world
Kiersten Miles is a girl who, in order to maintain herself while studying, works as a babysitter in her hometown. 
One day, through acquaintances, she was brought in contact with a family who needed someone to take care of their three children but who in particular, did not have any problems in dealing with a child with a difficult health condition.
So, it was in this way that Kiersten came to know little Talia and about the disease that threatened the little girl's life. 
Talia came into the world suffering from biliary atresia, a disease that destroyed the biliary system shortly after birth, causing serious liver damage.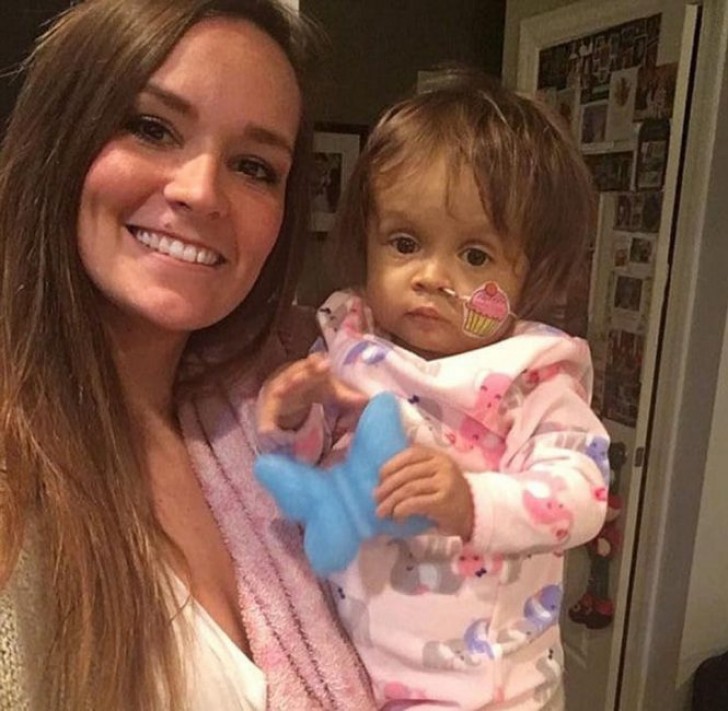 The diagnosis came when the baby was nine months old and along with it came the news that without a liver transplant, the baby could not live longer than two years. All this happened when Kiersten had been working for the Talia family for only two weeks ...
Kiersten asked for information, read about the disease, and in the end, she was certain that she could help the baby.
Knowing that the baby was on a waiting list for a transplant, the girl decided to talk to Talia's parents.
She told them she was compatible and offered to be a donor to Talia.
After the required tests and medical examinations, the operation was officially judged feasible and so Kiersten's desire to try to save Talia's life was met.
Here they are together in this photo that shows the protagonists of this beautiful story eight days before the surgical operation and then three months later.