These 25 photos are #Only in Dubai ... Take a look!
1. A golden Play Station, for those who are not happy to just simply play.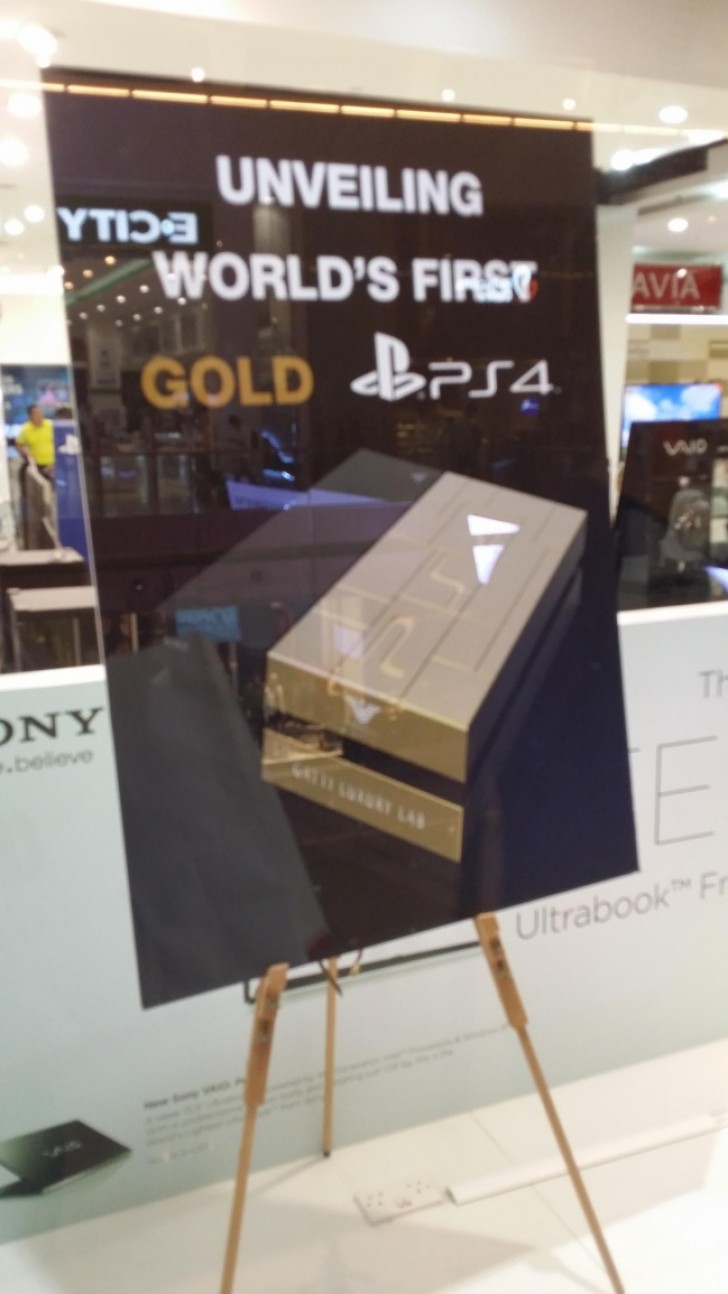 2. What about a Jacuzzi overlooking the clouds?
3. In Dubai, they must have already created a time machine! How else do you explain a spacecraft on the highway?!?
4. Many sheiks have a tiger as a pet to show off their wealth and status.
5. Lions are also trained to be kept in the house or taken out for a stroll.
6. A 353 lb (160 kg) gold bar displayed in a shop window --- a delightful decoration for the living room, don't you think?
7. In a taxi in Dubai, there is everything you need to pass the time faster.
8. In Dubai, many objects are golden, even discounted smartphones.
9. Just for curiosity, what costs more --- the car or the gold plating?
10. Lamborghini cars are commonly used as a police vehicle in Dubai.
11. ... if they want, the kids can spend their time drawing on their daddy's car.
12. It's a great idea to give each hotel room a wall-sized aquarium.
13. ... Sometimes the desire and need to show off wealth and status exceed every moral limit.
14. If you want to visit a place out of the ordinary, then you should go to Dubai.
15. A cappuccino topped with thin flakes of edible gold.
16. A baby lion tries out its growing teeth on the steering wheel of a Porsche.
17. Strange and unusual vehicles populate the roads, the sea, and the ocean.
18. The thrill of flying!
19. Touchscreens in public toilets with publicity!
20. In Dubai, they love to beat world records! Here is the heaviest gold ring in the world.
21. Yes, we some vacancies. Would you like one of our floating rooms?
22. Milk chocolate ..... made with camel milk.
23. If you are bored in Dubai, you can always swim in the water and pretend you are a mermaid!
24. For those who want thrills but are less reckless, you can fly safely suspended above the city.
25. Expenses and spending are unrestrained ... so naturally, the receipts are VERY long!