Chamois --- a beautiful Italian town that is an Alpine marvel!
If you are looking for a place that is fresh and cool to spend the summer or in which to appreciate the wonders of winter, you should visit Chamois, a small town in Val d'Aosta (northern Italy) which has only 96 inhabitants.
In addition to the breathtaking landscapes that can be enjoyed, this village is known to be reachable only by cable car, on foot or by light aircraft, but not by car or any other road vehicle.

Discover with us some of the other particularities of this magical town nestled in the Italian Alps.
Chamois is the highest town in the Val d'Aosta area and is located at an altitude of 1815 meters s.l.m.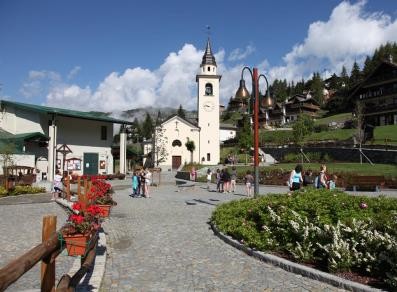 Cars have been banned from entering the town since 1955 when the population decided not to build the only road that would have connected Chamois to other towns in the area.
Instead, the townspeople have preferred to maintain and keep open an old mule track which was transformed into a long foot trail that reaches the town after 93 curves!
Chaomois, is a place that is the destination of tourists from around the world who wish to fully enjoy a special town that is far from modern chaotic cities.
Yes, Chamois, is a little piece of paradise, right here on earth, that should be visited at least once to appreciate the wonders of the Italian Alps.