Once again Italian design is a winner!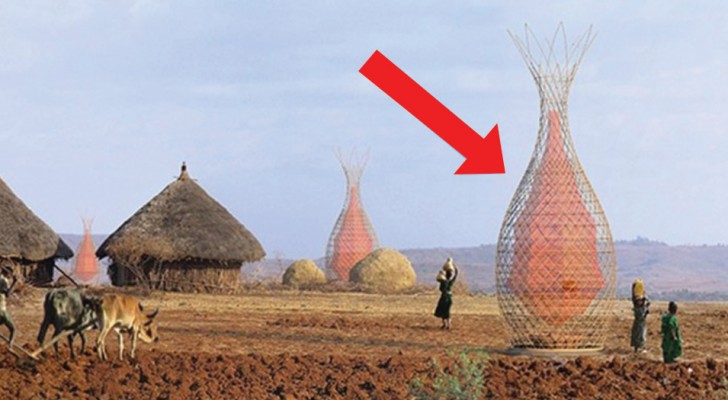 Advertisement
A pair of architects, Arturo Vittori and his Swiss colleague Andreas Vogler have designed and built a modern cistern that can collect and store water in a very intelligent way. 
It is obviously designed to be installed in countries where the availability of drinking water is a serious problem. The structure retrieves water from the humidity in the air and condenses it inside a container inside of the structure itself.
This innovative water cistern is totally eco-friendly and easy to assemble, so it can be mounted and eventually repaired by the villagers, themselves.
Advertisement
In Africa, it is the women, often accompanied by their children, who make trips of tens of miles every day to procure drinking water.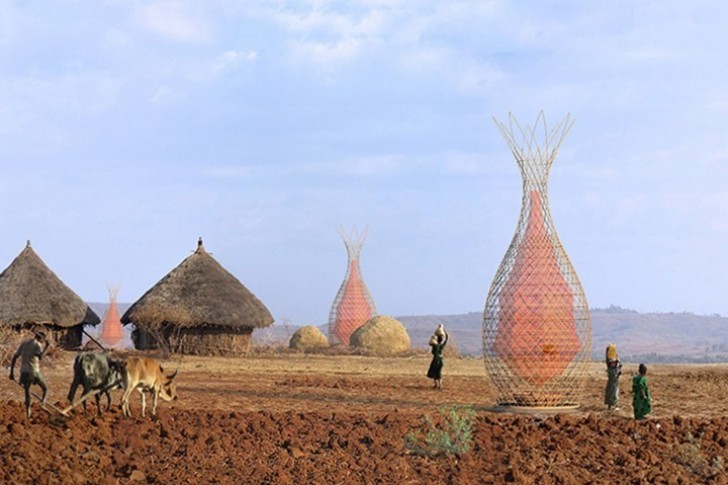 Advertisement
Acqua Warka, which is the name of the cistern system invented by the two architects, will eliminate the necessity for these trips.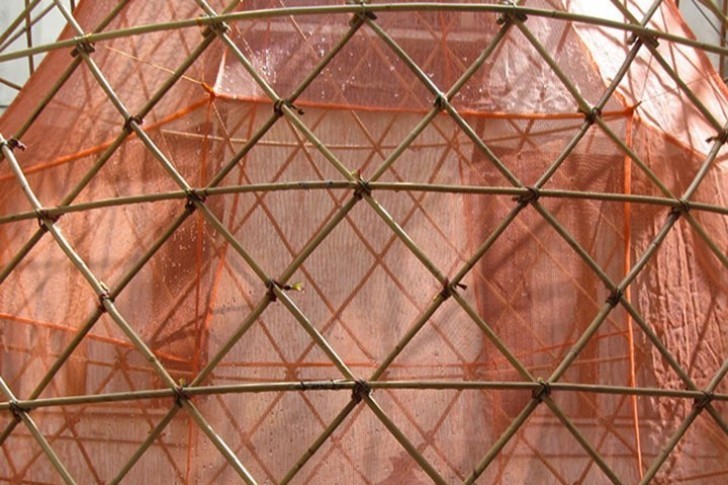 The cistern system is a tower created with bamboo rushes, covered with a mesh fabric made from a recycled plastic material called polyethylene.
The water present in the form of moisture in the air is trapped in the net and condensed. Next, the collected liquid is stored in a special container.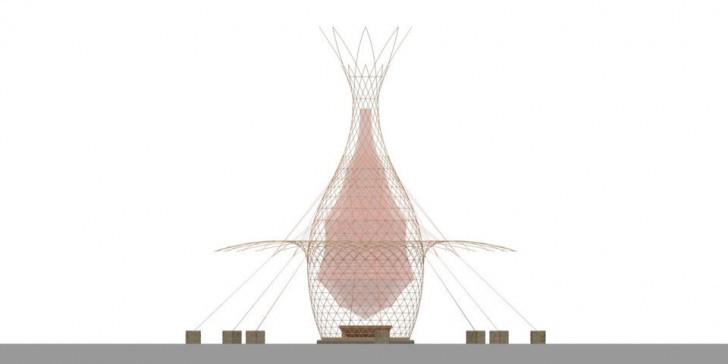 The overall structure is very light and can be easily assembled by four adults.
Advertisement
The idea was born by observing the ability of a small desert beetle to extract water from the air and condense the moisture on its abdomen.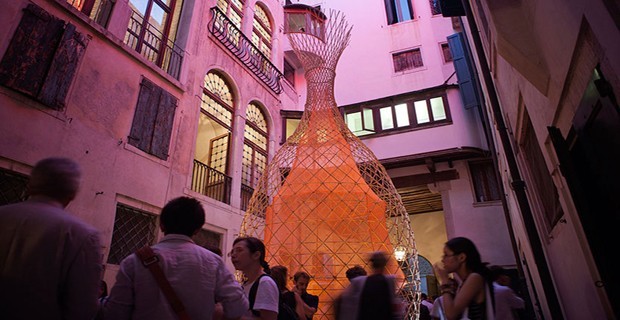 As for the aesthetic aspect, Water Warka is in full agreement with the Ethiopian tradition that uses a lot of bamboo rods in construction.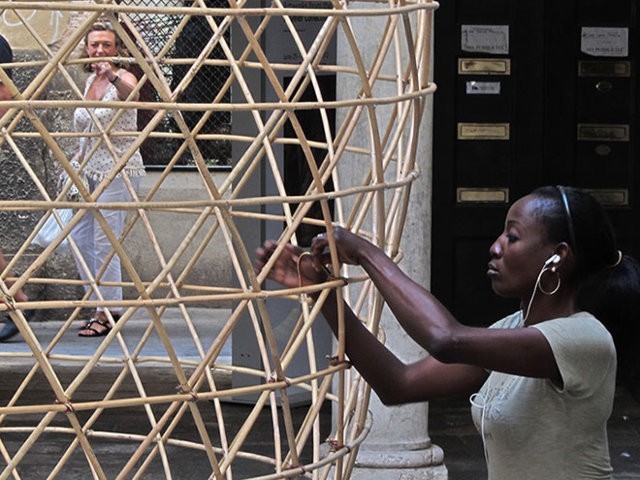 Warka in the Ethiopian language means "fig tree". The creators of this water cistern have chosen this name to remember the abundance of fig trees and to recall the importance of trees in African tradition. As a matter of fact, villagers usually gather under trees and sit on the ground near tree roots for celebrations and to discuss village administration.
Advertisement