Aleks plays tug of war with his horse!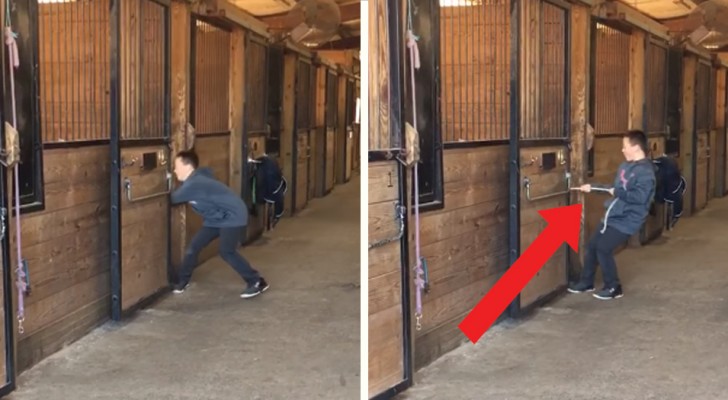 Advertisement
Young Aleks was spending the day at a Connecticut equestrian center and when the time came for him to go riding, he went to get his horse from the stable.
However, his horse had no intention of leaving its stall, and in fact, the young boy had to use a certain amount of insistence and energy to convince the horse to come out!
Wait until you see who comes out of the stall --- you will be surprised and it will definitely make you laugh!
Advertisement
Advertisement