Thanks to the photos taken by a passer-by, this father was able to open a business and give his daughter a future
The outbreak of a war in the place where you live means many things  --- it means risking losing people you love, risking not being able to feed your children, and it means risking losing your job. 
This is the situation in which Abdul Halim al-Attar, a Syrian refugee who had fled to Lebanon with his daughter, found himself.
However, a picture of him taken by a passerby went viral, and it reached the person who changed his life!
Abdul sold pens on the streets of Beirut with his daughter Reem on his shoulder, asleep.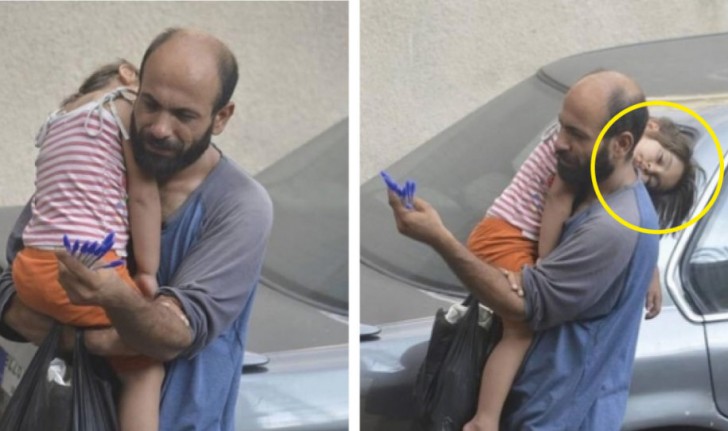 Just think that in his country of origin, he was the manager of a chocolate factory ...
These photos were seen by an Icelandic activist in Norway, Gissur Simonarson, who via the Internet was able to discover his identity and launch a fundraising campaign to help him.
In a short time, Simonarson's initiative had raised far more than initially required, ending with over $ 190,000 in four months.
Today, Abdul and his little daughter Reem are no longer in the street ...
Because thanks to the money donated, Abdul has been able to open three activities, and in turn, give work to another 16 Syrian refugees.
This enterprising man has opened a bakery, a kebab shop, and a restaurant. The advanced money has been donated to other Syrian refugees living in equally critical conditions.