Do found pennies come from heaven?
There are those who every year put money into their piggy bank to go on holiday and those who instead collect pennies to stay in touch with their spirituality.
So it was that more than forty-five years ago that an 80-year-old Louisiana man named Otto Anders picked up his first penny from the street and has never stopped.
When he finally decided to take those penny coins to the bank, it was necessary to send them to a federal budget fund management agency but eventually, he was able to cash them in and make use of that money for an important need.
From the moment Otto Anders picked up that first penny in the street ...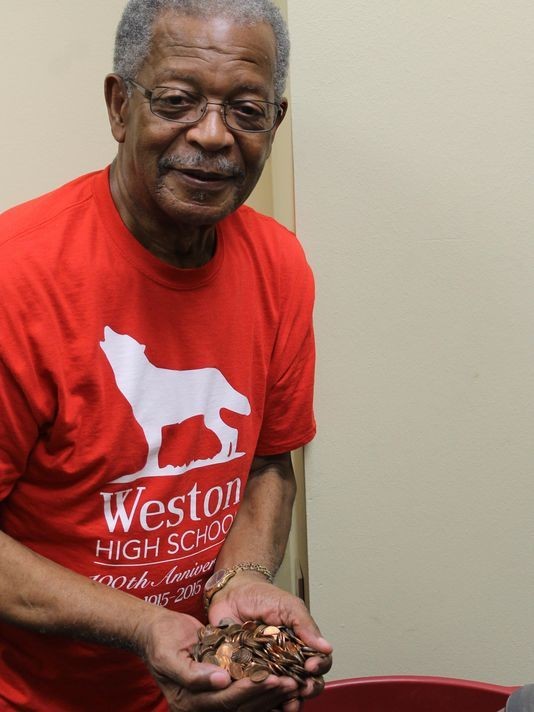 "I'm convinced that finding a penny on the ground is a message that God sends to remind me to always be grateful. There have been times when I did not pray and almost always those days were when I found a penny." As time went on, Otto decided that in addition to putting away the pennies that he found randomly, he would also put into the containers any pennies that he had after he came back from shopping.
After more than 45 years and fifteen 20-liter plastic containers filled with pennies, Anders decided to take them to a bank ...
There, after five hours spent counting the pennies with a special machine, he was told he had been able to put away a total of $5,136.14.
During all these years, due to the peculiar significance attributed to the pennies, Anders never allowed anyone to help him without giving something in return.
For each penny received in as a gift from friends and relatives, Anders donated something in return. "I wanted it to remain as something that made me feel deeply bound to God." He has never spent any of these coins, but now he is forced to use them for health reasons, but nevertheless, he feels lucky and blessed.