Delicious Homemade Tomato Preserves!
A few things are as good as a tomato sauce made with fresh tomatoes, maybe, even coming from your own vegetable garden!
If you have this fruit in large quantities or have decided to stock up for the coming months by using them to make homemade tomato preserves, then here is a long, but simple process that shows you how to do it.
The first step is to get mature tomatoes as this will make it easier to remove the excess water.
1. First, wash the tomatoes well.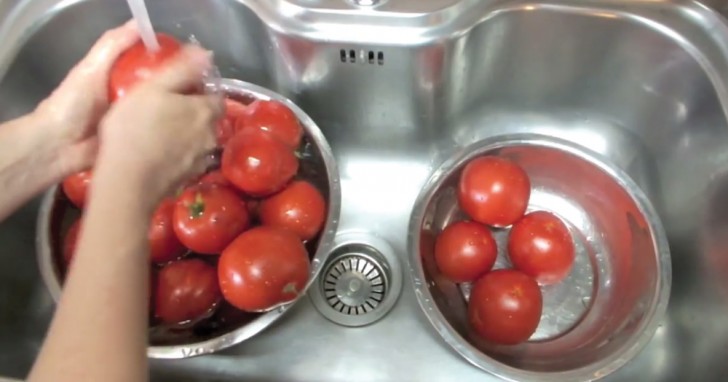 2. Next with the smooth edge of the knife blade press on the tomato skin simulating the gesture you would do with a potato peeler. This will allow you to remove the skin more easily.
3. Prepare two separate bowls --- in one, you will put the skins and the seeds, and in the other, you will place a colander with the cut up pieces of tomatoes to let them drain.
4. When you have finished peeling and slicing the tomatoes, leave them in the colander another 20 minutes to eliminate as much water as possible.
5. After that, you can start pouring the pieces of tomatoes into the jars (well-cleaned and dry), continuing to squeeze out the water from the tomatoes.
6. When you have filled all the jars, close them well, place them in a large pot and separate them with a cloth. Cover the jars completely with water and boil in bain-marie for 60 minutes.
7. Once the water has cooled completely you can remove the jars from the pot, label them (if you want!) and store them in the pantry.
With this process, your tomato preserves remain safe for eating and at best quality for about 18 to 24 months. Watch the video below to review all the steps.