A small cottage that is big in comfort and style!
At some point in our life, we have all wondered what would the house of our dreams look like?
The society in which we live makes us believe that our needs are always increasing more and more, and often we apply the same principle when we think about our dream house.
However, when we focus on what really makes us happy, we realize that even a smaller space could be the right solution for us. In fact, the way this man has constructed this 30 sq.mt (66 sq.ft) sea-view home proves that anything is possible!
We are on the coast of Southern England (Cornwall) and this beautiful house stands on a promontory.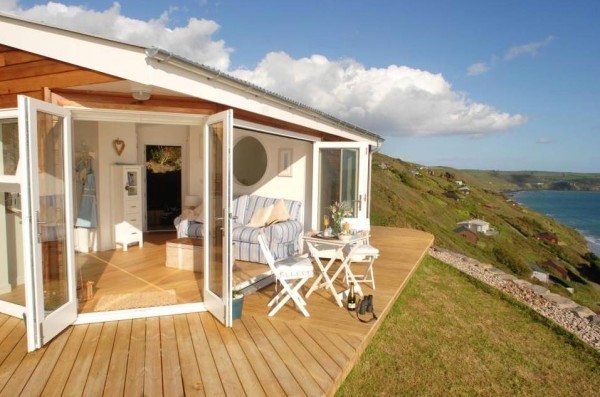 The strong point of the house is its location, with its magnificent view of the sea.
Outside there is a wonderful terrace where we are sure that you can have an unforgettable breakfast.
The interior spaces are composed of three environments....
A living room with a kitchenette, bathroom, and bedroom.
The style is simple but elegant....
The windows on the wall and the door are made with circular glass that resembles the portholes of cruise ships.
What do you think about this design? We would definitely take this house into consideration....