While wearing high heel shoes what this girl does with a soccer ball defies all the stereotypes!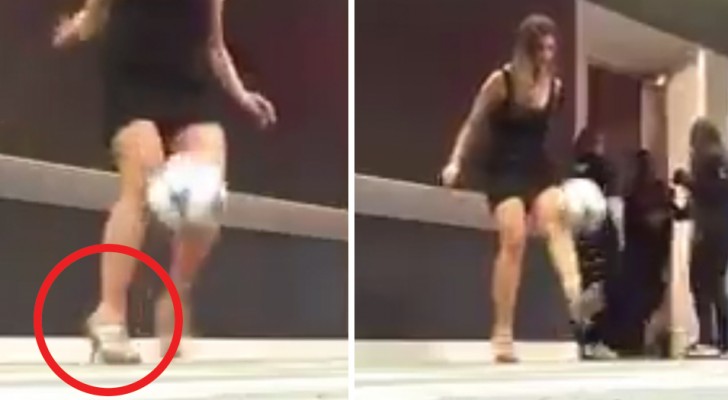 Advertisement
The stereotypes of the little boy playing football and the little girl practicing a ballet routine seem to be (fortunately) a thing of the past.
In today's society, children are almost completely free to express their passions without having to comply with strict rules of role behavior.
It is exactly on these stereotypes that this video wants to focus. In fact, here we see a young pretty girl wearing women's clothing and shoes (a tight tube dress and high heels).
Nevertheless, she demonstrates her enviable skill at managing and juggling a soccer ball, which is usually a male activity and sport! Very good, indeed!
Advertisement
Advertisement