Talk about a cool and laid-back cat! Take a look!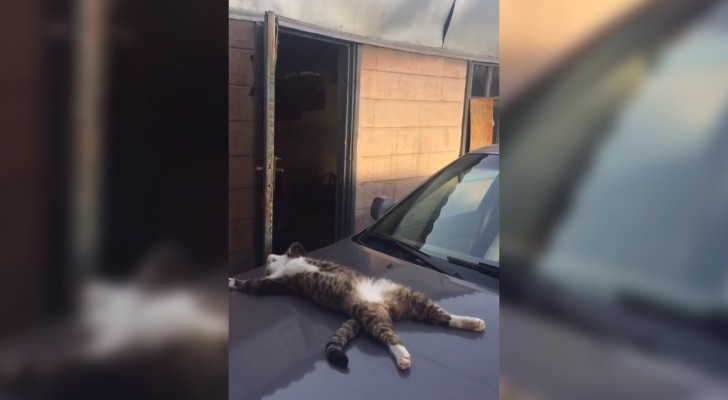 Advertisement
That cats love to sleep is well known, and it is also well-known that when taking a nap they can and are willing to choose the most absurd places and positions.
This cat has, however, has surpassed every imaginative limit! In fact, just as a human being, before taking a nap, would stretch out to relax before falling asleep so does this cat! 
In the video, we see the cat has adopted a supine position --- with its front legs upwards and the backs of its legs stretched down! Quite unusual wouldn't you say?
Advertisement