What a reaction! Hope this little boy changes his mind!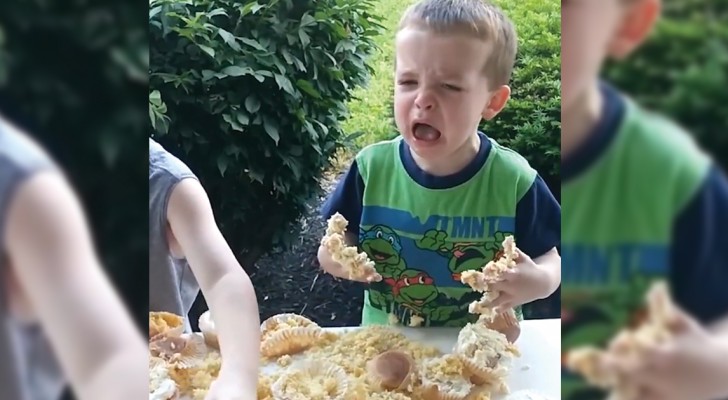 Advertisement
In the United States, there is a custom where the gender of a future child is revealed by the color of a cake filling: blue for a boy and pink for a girl.
In this case, the future big brothers are told to open not a cake but muffins to find the one with the colored filling! However, in this case, when one brother discovers a pink filling which means that they will soon have a sister, their two reactions are completely opposite!
One of the two brothers laughs delightedly and likes the idea of having a sister but the other brother starts crying desperately and keeps looking hoping to find a muffin with a blue filling!
Advertisement
Advertisement