What is the color of joy? Maybe this boy can tell us!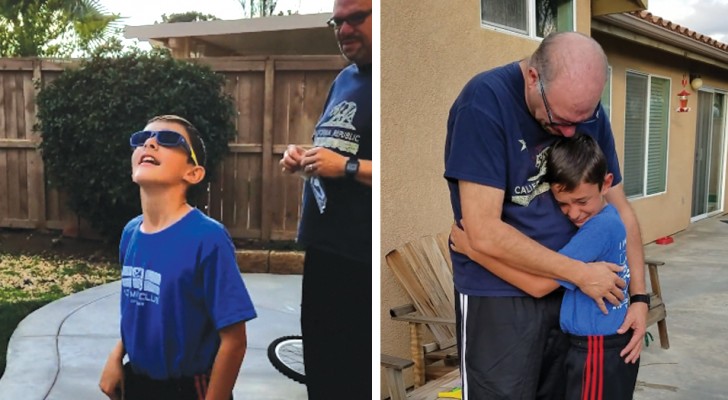 Advertisement
There are various forms of color blindness and in severe cases there is a complete inability to distinguish colors.
Enchroma is an innovative model of lens or eyeglasses that have been developed to ensure that this disorder can be resolved. The boy's father, once he had assured himself of the functionality of these eyeglasses, decided to buy a pair as a gift for his son.
By wearing these Enchroma eyeglasses the young boy can see and distinguish colors! His reaction is very touching and his happy emotions affect his father as well. In fact, neither the boy or his father can hold back their tears of joy! 
Advertisement