An unexpected guest appears during a Russian TV news broadcast!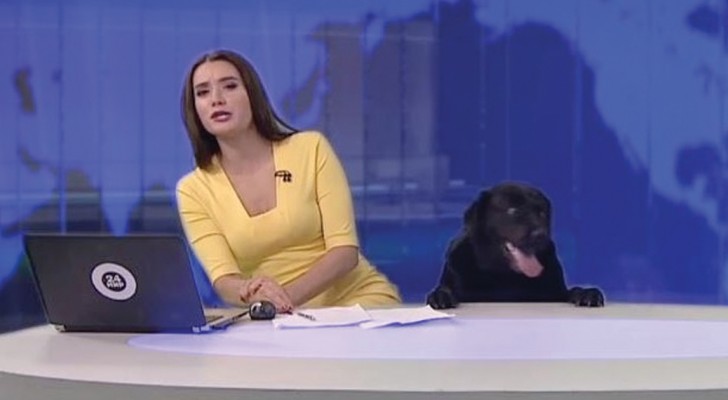 Advertisement
During a live TV broadcast anything it can happen, but it is precisely on this occasion that you see the skill of a conductor.
This news announcer could expect anything but to be approached by a dog (it is not clear whose dog it is) during her live news broadcast.
At first, the news announcer is frightened, but nevertheless, she carries on with a bright smile, and it is thanks to her if viewers were able to witness a moment of pure fun!
Advertisement
Advertisement