Delight your senses with DIY all-natural lavender wands!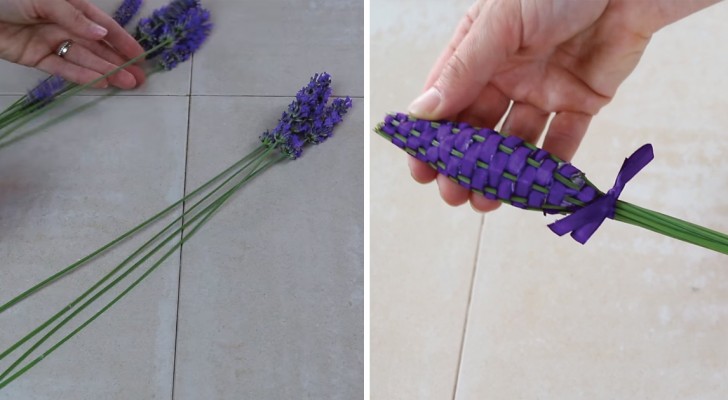 Advertisement
When we have to perfume our closets we resort to products which usually have the smell of lavender, but how about if we substitute the artificial with the real thing --- real stalks of very fragrant blue lavender?
If we did then we would gain in both style and in good health! This fragrant lavender wand is prepared with: 11 still-closed lavender stalks, 1.6 meters by 4 mm (5.2 ft by 4 in) satin ribbon, one long wooden shish kabob stick, and a pair of scissors.
Advertisement
Advertisement