Asparagus and Parmesan Cheese --- a very tasty combination!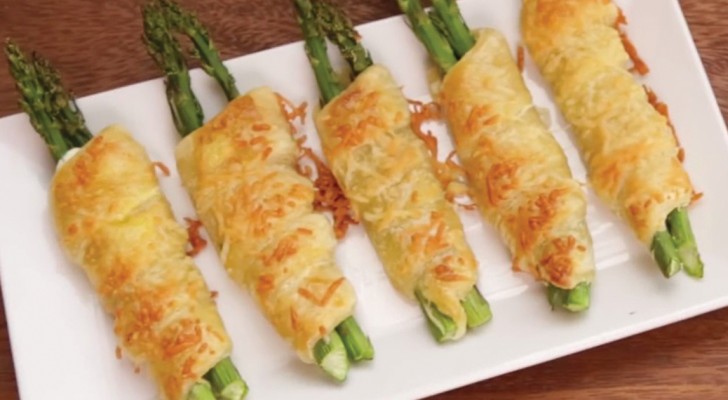 Advertisement
You know what is the ingredient that should never be missing in the kitchen? Fantasy!
In any case, perhaps you now realize that the number of recipes that you can prepare is virtually endless and that every dish you can think of has a thousand versions.
Nevertheless, what we are proposing today you have probably never heard of, but since this recipe is easy we think you should try it. Asparagus with Parmesan Cheese crust!

You just need five ingredients to make these delicious "croissants" --- 10 asparagus, 1 roll of puff pastry, cream cheese, egg yolk and Parmesan cheese.
Advertisement
Roll out the puff pastry sheet and spread the cream cheese over the surface.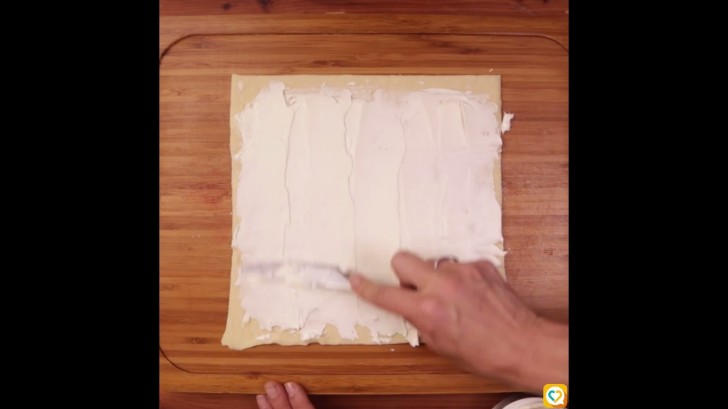 Advertisement
Cut out strips of dough about 3 cm (1.18 in) wide from the pastry sheet and roll them around two asparagus.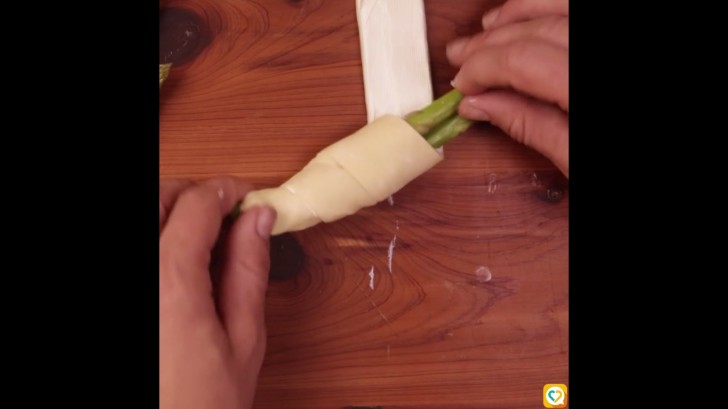 Arrange the asparagus on the baking sheet, brush the pastry with the egg yolk and sprinkle the surface with the Parmesan cheese.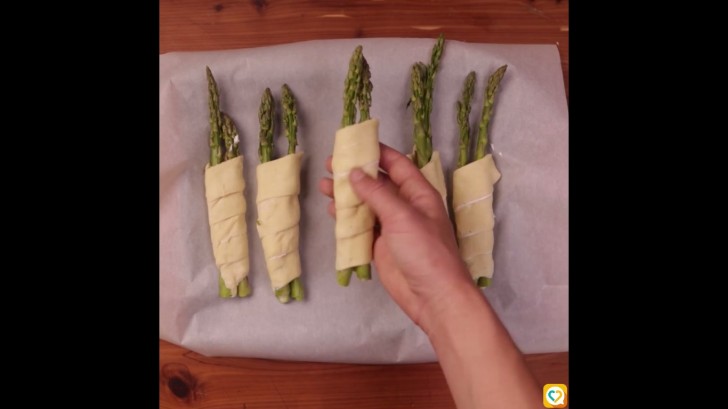 Bake at 200°C (400°F) for 15 minutes ... Et voila, your asparagus with Parmesan cheese crusts are ready!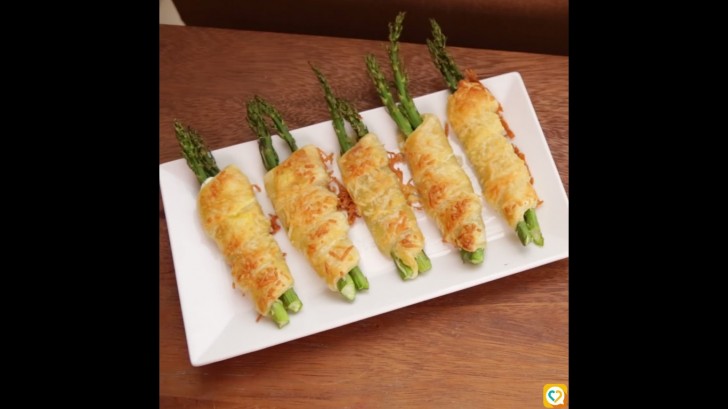 Pour a little extra virgin olive oil over the crusts and enjoy!

Do you like this recipe? Try it also using a slice of bacon for an even more tempting version!
Advertisement