While praying at the cemetery for her deceased son, this woman was visited by a robin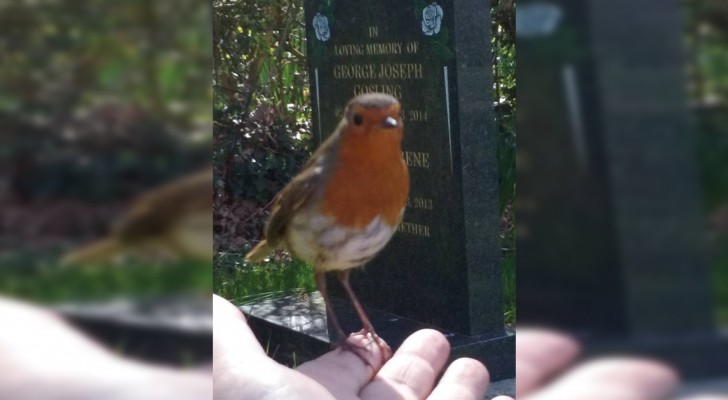 Advertisement
What you will see in the video may seem like a small bird like many other birds, but for this heartbroken mother, its appearance represented something unexpected and beautiful.
Since her young son Jack has passed away, Mrs. Marie Robinson, often goes to the cemetery and when she went there on the day of the third anniversary of the death of her young son, the woman had a profound experience --- a beautiful little robin literally flew into her hands, seemingly to give her a special greeting and message of love!
Advertisement
"I see it as a sign."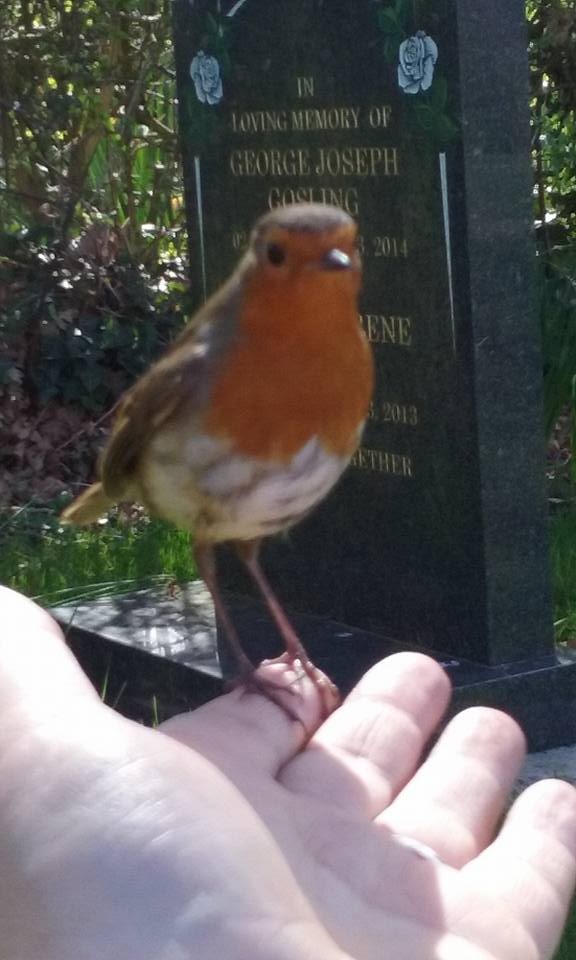 The little red robin had approached Mrs. Robinson without fear after it had landed on the child's tombstone. When the woman opened her hand, the bird flew to her voluntarily, hearing her praise him by saying "You're gorgeous!". Marie was able to capture the whole scene with her smartphone video camera where you can clearly hear all the emotion that she felt at this particular and touching moment.
In the post that she shared on Facebook, she writes: "I cannot believe what happened while I was visiting my beloved Jack today; I was sitting next to him and this is what happened. Yes, the little bird really moved me....and I see it as a sign from Jack."
Here is the video of this tender meeting.