Although easily distracted Mia is still a champion! Go Mia!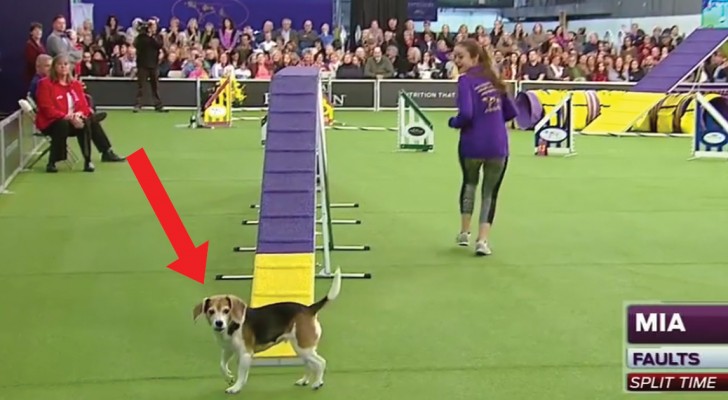 Advertisement
The participation of this cute beagle dog at an agility competition seemed to start out great, but after a few seconds, it became clear that the dog, named Mia, tends to get distracted very easily.
While her owner indicates the agility course, the beagle continues to get distracted in various ways!
Enjoy watching Mia go through her agility routine and you will understand why we believe that Mia deserves to be on the podium regardless of the outcome!
Advertisement
Advertisement