A walking workout on water? Yes! Check it out!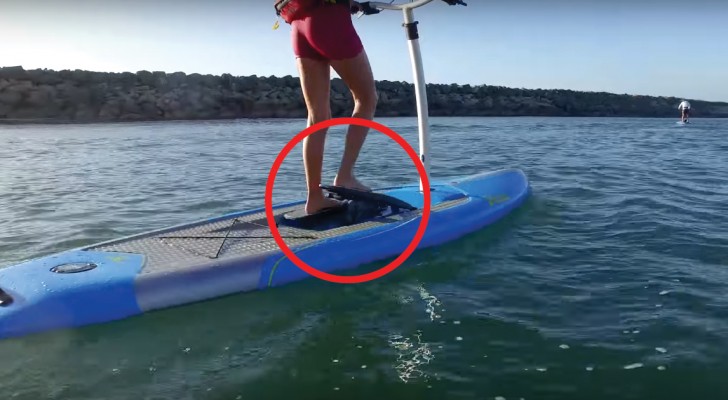 Advertisement
If you are of those people who just cannot sit still on the beach sunbathing all day, then, here is something that you can have lot of fun with at the seaside!
This gadget is called the Hobie Mirage Eclipse and is a sort of scooter with pedals, making you train your leg muscles as you use this standup pedal board to walk and float on the surface of the water.
Now a day at the beach will no longer be so boring!
Advertisement
Advertisement