How would you feel if you could not see your reflection in a mirror?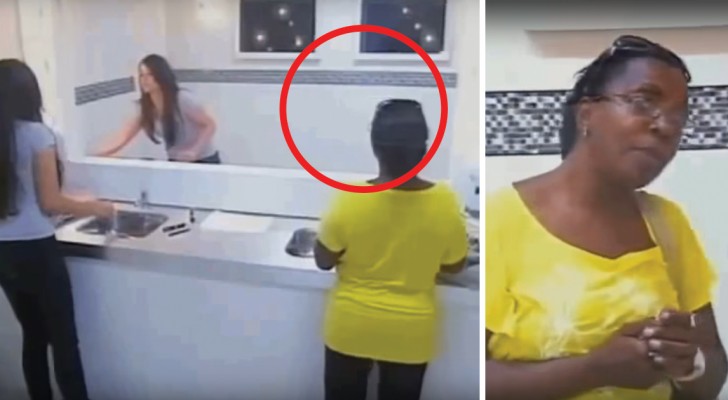 Advertisement
Finding yourself the protagonist of a candid camera joke can be a truly disturbing experience! 
This lady, for example, just cannot comprehend the fact that the girl in the bathroom with her is able to see herself in the mirror whereas she cannot see her own reflection!
Her confusion is such that we start to feel sorry for her and when the third woman enters the bathroom you will feel the need to rush to her aid!
Advertisement