Create furniture from IKEA bookshelves!
Finding furniture that fits perfectly in your home is certainly extremely challenging, which is why perhaps it is better to trust in a do-it-yourself project!
However, since you do not want to have to spend a lot of time cutting wood paneling and gluing pieces of furniture together to assemble drawers, bookshelves, or anything else, just follow the example of Vikkie Williams's husband.

Vikkie needed a new desk that could fit perfectly in a room in their house, so she asked her husband to come to the rescue! He came up with a solution and with only $112 and 3 bookshelves that he had bought at IKEA, he was able to create an amazing piece of furniture. Just take a look!
First, Vikkie's husband placed the three bookshelves from IKEA in the exact position where the future desk would be located.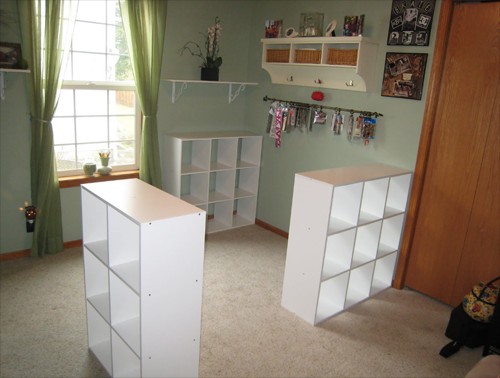 Then he connected the three bookshelves by using wooden planks that had been cut to the proper length.
Once he had finished with the first two bookshelves, he continued and added the third bookshelf to create an L-shaped desk.
Taking two plywood boards and placing them on the length obtained, we begin to see a desk being made ...
... E voilà! Here is the final result, a practical desk made to measure with only a few wooden planks, plywood boards, and refinished with white paint!